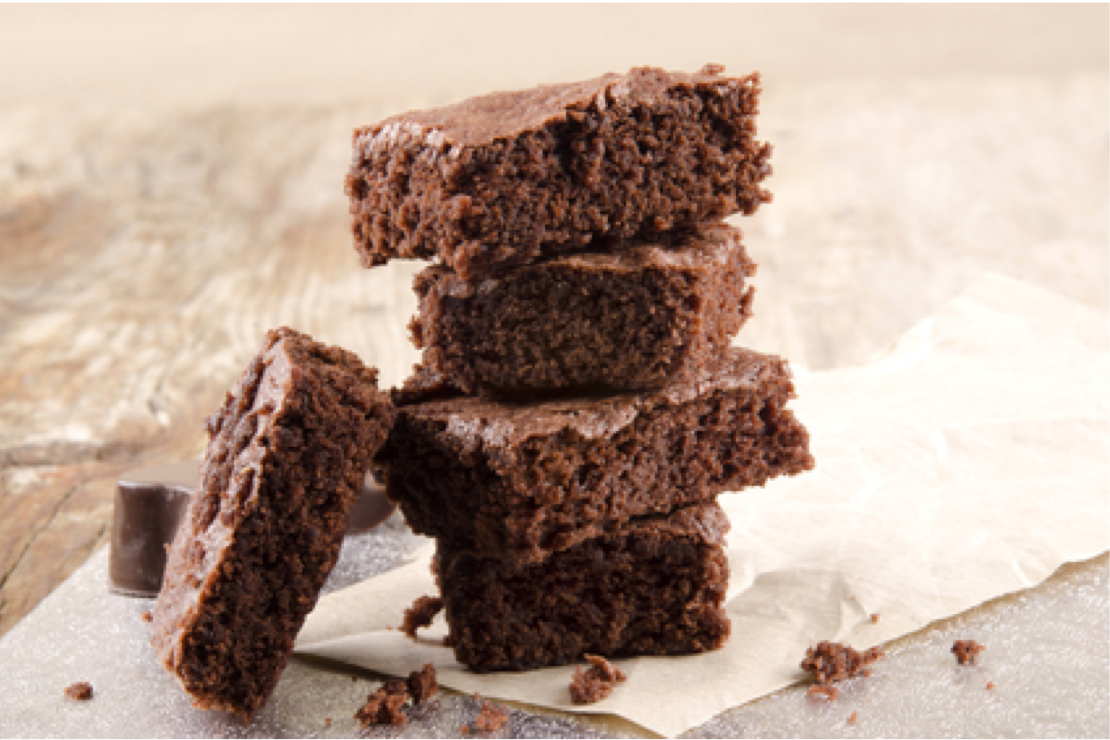 By Victoria Hart Glavin of Tiny New York Kitchen
To get the best brownies, use the best chocolate, and use a lot of it. This recipe yields a really serious brownie that the chocolate lover with thank you for.
Ingredients
8 Ounces Unsweetened Belgian Chocolate (Coarsely Chopped)
1 Cup Unsalted Butter
6 Large Eggs
2 Teaspoons Vanilla Extract
3/4 Teaspoon Kosher Salt
3 1/2 Cups Sugar
2 Cups Unbleached Flour
1 Tablespoon Milk
Preheat your oven to 375 degrees.
Lightly butter a 13 x 9 inch baking pan.  In small-size heavy bottom saucepan melt chocolate and butter over a low heat. Stir to combine. Remove from heat and set aside to cool. In large-size bowl combine eggs, vanilla, kosher salt, and sugar. Stir together until light and fluffy.
Alternating flour and chocolate mixture add to egg mixture. Stir until smooth and thick.
Pour batter into prepared baking pan. Spread batter until even. Brush with milk. Place in oven and bake 35 minutes.  You will want brownies to rise and be lightly cracked on top. Remember each oven heats differently. Remove from oven and allow to cool completely in pan before cutting.
Makes 16 Brownies.
Prep Time: 20 Minutes
Cook Time: 35 Minutes
Total Time: 55 Minutes
"Work With What You Got!"
---
Victoria Hart Glavin has been cooking and writing recipes since she was a teenager. Originally from Nebraska, her appreciation for culinary technique took off when she moved to Lyon, France.
While living in France, Victoria studied French cooking from an expert Lyonnais chef. Victoria learned to love the local culture of preparing and enjoying fresh, seasonal foods. While in France, Victoria experienced the joys of shopping for local produce at the market and preparing fresh foods simply and beautifully in order to enhance the experience of the table. During her time in France, she says she "learned how to squeeze tomatoes at the local market" and "took everything in by osmosis."
Currently, Victoria creates tasty treats in her tiny kitchen, in New York City, for all to enjoy and on weekends she explores Fairfield County where has a second home. Victoria has shared her recipes with others and now you can enjoy the Tiny New York Kitchen recipe collection, too!  Victoria is a member of Culinary Historians of New York and a member of the Association for the Study of Food and Society.