It's soon Game-Day. The ultimate Easy Super Bowl Appetizer ~ Girls & Guys alike will devour!
Need some inspiration for a healthier, updated Super Bowl offering? This one is a crowd pleaser for girls & guys. Rich and satisfying – these crostini will disappear as quickly as they are served!
Whether you are rooting for the Carolina Panthers or the Denver Broncos, Sunday's Super Bowl has something for everyone. Maybe you are more interested in the commercials, or who will join Coldplay on the halftime stage… but everyone will anticipate the lavish game-day appetizers and treats.
It might be your thing to serve traditional, sticky hot wings or layered nachos, but think outside of the fast food style regulars and serve up some platters of my BLT & C Crostinis. They are loaded with flavor and color contrasts… put a little bacon on (who doesn't like bacon?), and let all enjoy a tasty appetizer that's lighter, and tastes great.
For one-stop shopping, head over to Whole Foods Market for a great selection of brie cheese, and the other fixings for this recipe. I always appreciate their selection of colorful organic tomatoes, nitrate-free turkey bacon, local lettuces and a great selection of baguettes.
Warm oozing brie cheese (I choose a goat cheese brie) sits on top of a garlicky, crisp baguette slice. When your company arrives, add flavored mayonnaise (spike with sriracha sauce or hot sauce) crisp bacon, colorful tomato slices and a pinch of shredded lettuce on top of the warm cheese.
Done! Easy, healthy and oh so tasty.
What's great is you can make this appetizer ahead of time. Simply brush the baguette slices with a garlic oil (see recipe) and crisp in the oven for a few minutes. Cut the brie into chunks to fit, and place in the oven just to melt.
When your guests arrive, heat until warm… top & serve.
Enjoy the game (and the Crostini!)
BLT & C Crostini Recipe:
INGREDIENTS
12 1/3″ slices fresh baguette
1 ½ tablespoons garlic oil*
12 small cherry tomatoes, mixed colors
2 strips bacon, or turkey bacon, cooked crisp and crumbled
3 ounces brie cheese, I used Goat Milk Brie
1 large lettuce leaf, like romaine, use interior leaf
1 tablespoon mayonnaise, try "Just Mayo"
¼ teaspoon srirachi sauce or hot sauce
METHOD
Preheat the oven to 425 degrees. Place the baguette slices on a tray to hold. Brush with garlic oil. Toast in the hot oven until turning golden, but not hard, about 5 minutes. Remove from oven to top. Keep the oven on.
Slice the brie 1/3″ thick, and the size of your toast slice, about 1″ wide x 1 1/2″ long.
Place them on the toast, and put in the oven to melt. Remove from the oven when sufficiently melted, about 2 minutes.
Can be held here until ready to serve, make sure it is warmed through before proceeding.
To serve:
Mix mayonnaise with sriracha sauce or hot sauce. Top warm cheese with a dollop of flavored mayonnaise.
Add the bacon on top of cheese (it will stick). Slice the tomatoes thinly, add 3 slices to each crostini, and finish with a few strands of crisp lettuce. Add a touch of watercress if you like as well.
Serve immediately.
* Garlic Oil: Add 2 T. of extra virgin olive oil in a small skillet with 2 sliced cloves of garlic. Heat over moderate heat
until the garlic has just turned golden, about 2 minutes. Remove from heat. Garlic will flavor the oil as it cools.
Make a larger batch for other recipes, keep in a clean glass container, lasts for about 5 days.
Serves: 12 (easily double or tripled)
This recipe may not be reproduced without the consent of its author, Karen Sheer
---
Karen Sheer lives and cooks in Greenwich. She is a professional chef, writer, caterer, photographer and food consultant specializing in original recipes. Her blog is "A Zest For Life"– Karen's Obsession with Food and Style. Each recipe is inventive, original and well tested. Karen's recipes are written to give you the feeling she is in the kitchen with you coaching step by step. Health and wellness are her passions. Karen's recipes promote fresh, local ingredients which lead to a healthier lifestyle!
---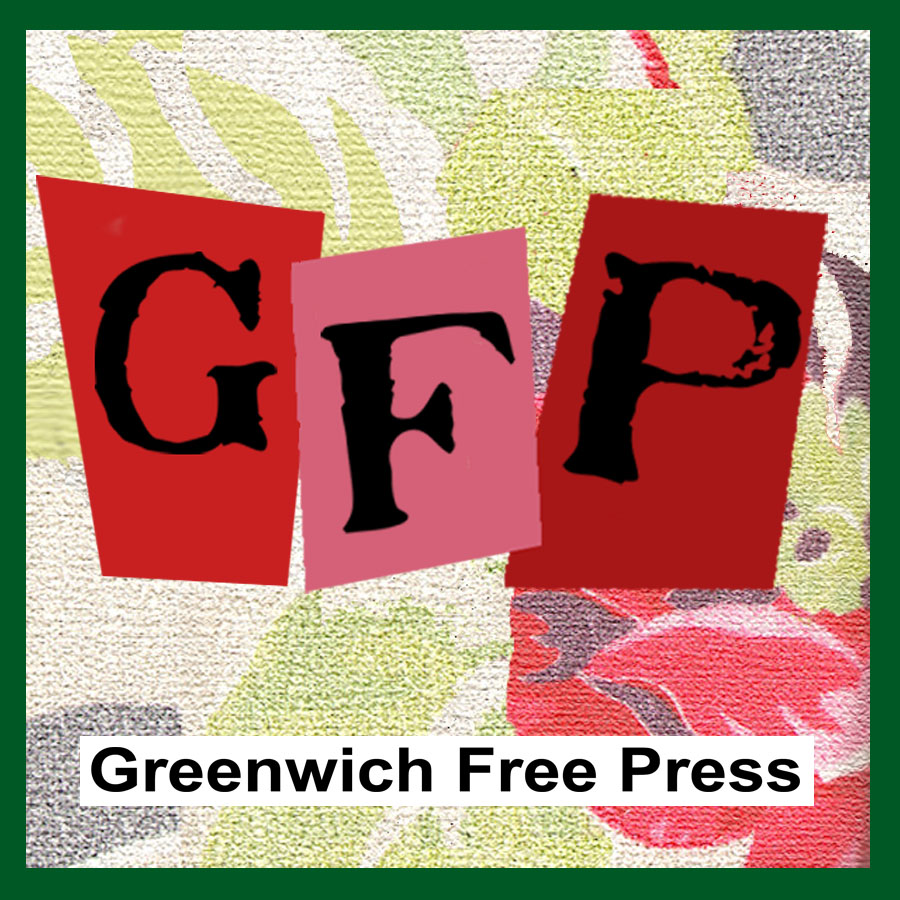 Email news tips to Greenwich Free Press editor [email protected]
Like us on Facebook
Subscribe to the daily Greenwich Free Pressnewsletter.