Born in Greenwich, Connecticut March 12, 1918, Marion Caruso Pastore, whose life spanned two millennia, witnessed the Great Depression and world wars and survived two global pandemics 100 years apart. She was the last surviving member of the 'old order' of the Pastore and Caruso families.
Born to Frank and Rosaria Caruso of Rose, Calabria, Italy Marion lived her life in Chicahominy alongside her brothers and sisters, cousins and friends. Attending Hamilton Avenue school and Greenwich high school she stayed close and helped her mother at home and her father in the garden or with the chickens. Adored by her brothers, she drove a stick shift truck she said went, 1, 2, reverse. They picked bunches of vegetables, made wine and vinegar, kept Italian traditions and shared time with family. It was the 'olden days'. In addition to her parents she is pre-deceased by her brothers Charlie Angotto, John, Rocco, Salvatore and Peter Caruso as well as her sisters Josephine 'Peppy' Borchetta and youngest of the clan Esther Hardt. Their families were in her heart and remain a part of ours.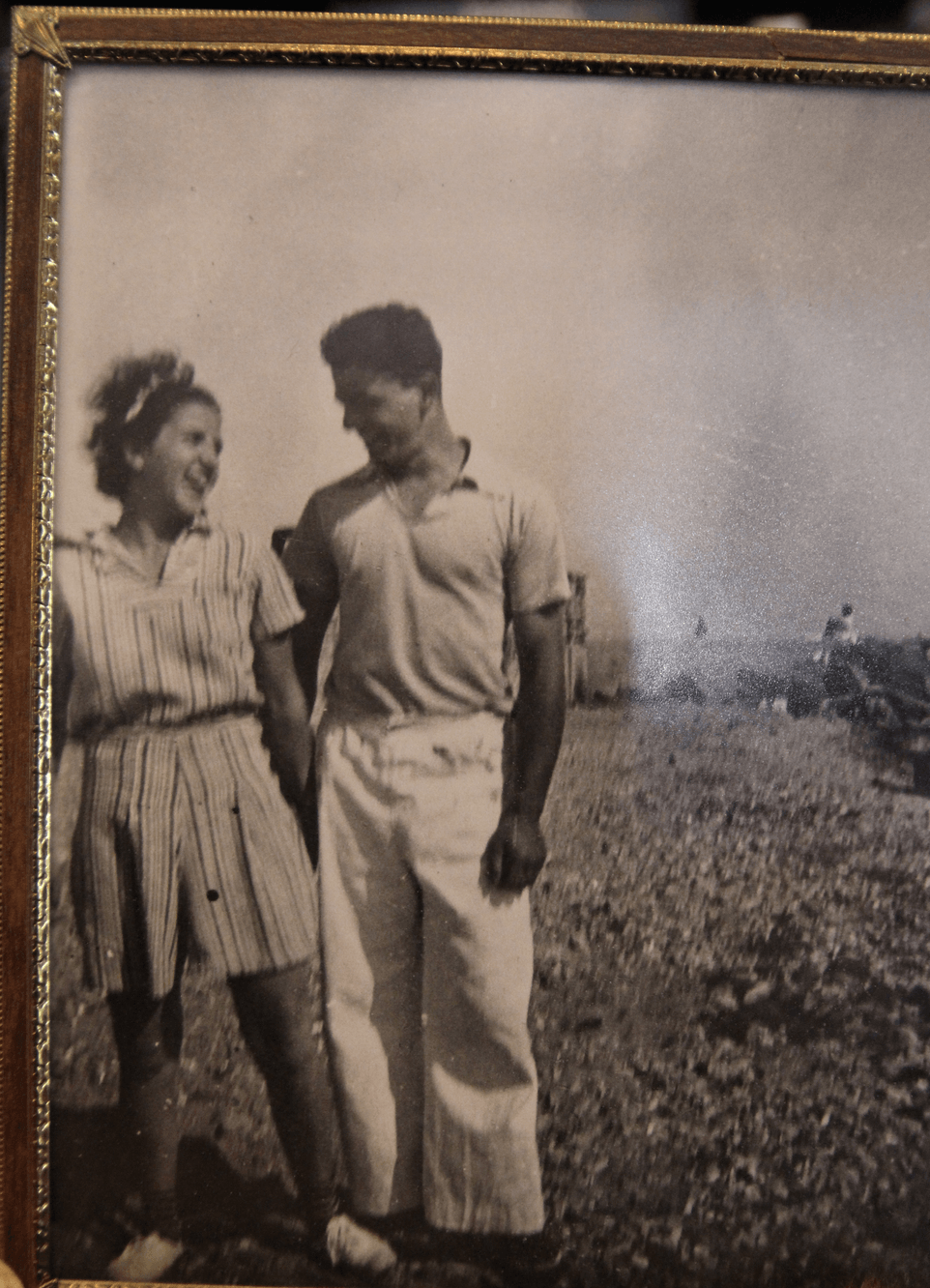 On June 13, 1937 at St. Roch's church Marion married the love of her life, Anthony 'Tony' Pastore Sr. also of Greenwich. They settled on Grand Street and raised three children: Geraldine 'Gerry' Pimpinella (Stefano 'Steve'), Patricia 'Tricia' Stickel (Jack) and Anthony 'Tony' Pastore (Maureen). She worked alongside her husband and son at Pastore's wine and liquor store for 45 years and was a fixture in the tight knit community. In addition to her beloved Tony she was also predeceased by both her daughters, Gerry and Tricia. Her loving son Tony lives with Maureen in Riverside where Marion spent years helping at their former nursery school, Tiny Tots.
She and Tony frequented Sanibel Island, Florida and Bennington, Vermont where Marion loved to gather shells and peep leaves. She was amazing in the kitchen cooking Italian favorites from scratch like braciole, pasta fagioli, ciambotta and escarole in oil. She loved feeding her family, friends, strangers… pretty much anyone who would open their mouths.
Although she is sadly predeceased by her granddaughter Lisa Pimpinella, she is survived by grandchildren Maria Pimpinella, Stephanie Acevedo (Joe), Jessica Reynolds (Marc), Rebecca Lindemeyer (David) and David Pastore. She is also survived by her great grandchildren Piper Jane and Augustus Reynolds whom she adored.
There will be a private family burial and memorial service at a later date yet to be determined.
See also:
On Her 100th Birthday, Marion Pastore, Recalls Decades of Resourcefulness in Chickahominy
March 2018