Jill Oberlander, candidate for the 150th State Representative district, which encompasses Byram, Cos Cob, Riverside and Old Greenwich, has been out meeting district residents and knocking on doors to introduce herself since July.
During the final weeks of her campaign, Jill continues to learn firsthand about the key issues that affect Greenwich residents. This past Wednesday, Jill launched her "Listening Tour," meeting with community members to hear their thoughts, concerns and ideas on a particular issue each week. This knowledge will make Jill a most effective State Representative and ready to jump right in if elected on November 4.
The first Issue on the Listening Tour was small business. Greenwich is a highly desirable place to live in large part because of the array of wonderful stores and businesses that operate here. Residents don't need to travel to malls to do their shopping when they can buy everything they need locally, often from family-run stores that have been in operation for years. The relationship between business owners and their customers is an important part of that dynamic – these personal relationships enrich the customers' experience and create a true feeling of community.
On Oct. 1, the first day of her listening tour, Jill visited businesses in Byram, Central Greenwich and Old Greenwich. She sat with the owners of retail stores, asked them questions about their experience as business owners and learned a wealth of information from them.
Sheldon Kahan, of Interstate Lumber in Byram, whose family-run business has been in operation for 94 years, told Jill that traffic on I-95 is a big impediment to his business, which delivers supplies to builders far and near. On the flip side, he said that he loves this community and feels very loyal to it. Relocation is not an option.
In Central Greenwich, Jill met with the owner of Threads & Treads, a supplier of active sportswear that has been in business for 35 years and sponsors community events, including family-friendly road races and triathlons.
The personal connection to customers is so important to the business, according to Micky Yardis of Threads & Treads. There is less foot traffic these days, he noted, but he loves doing business in Greenwich.
Jill Baumeister, proprietor of J Papers, started her business in Greenwich only seven years ago, investing her own savings to get up and running.
"It was a big risk," Baumeister said. "But the community has been so supportive, and my customers are incredibly loyal."
Baumeister once lived in New York City and commuted to Greenwich for work. She has since moved to downtown Greenwich and enjoys living here because she's still able to walk to great restaurants, stores, and parks . . . just as she did in the city.
In Old Greenwich, Jill spent time with the owners of Upper Crust Bagel and Chilly Bear.
At Upper Crust, owner Robert Guerrieri said that the community means everything to him. The store has been open for so many years that people who came here as kids, now come in with their own children, who see pictures of their parents as teenagers on the wall.
Robert's business philosophy is boils down to back-to-basics so that customers feel comfortable and have a place to gather, regardless of what's happening outside. He appreciates all his customers – from the rushed morning commuters, to the moms who come with toddlers and the retired folks who meet up with friends, or simply enjoy a cup of coffee with the morning newspaper.
Like Robert, Richard Fulton, owner of Chillybear, also grew up in Greenwich and has been in business for 25 years, having relocated to Old Greenwich five years ago. He too has deep ties to the community. Richard always has a cheerful presence, but when Jill asked him what the State could do better to support small businesses, his eyes brightened and without hesitation, he replied: Bring NHL Hockey to Bridgeport!
The arena in Bridgeport will be vacated soon. Hockey has a long season and Connecticut has lots of hockey fans, young and old. And, watching professional hockey is a family-friendly activity that also drives revenue for the State and every community along the corridor. You never know what great ideas can surface in a conversation with people who care about their community!
Jill learned so much from spending the day with these business owners. The overwhelming takeaway was that these people are committed to their customers and our community. And their customers and community are loyal to them. Locally-owned stores give enhance our quality of life significantly by giving Greenwich a vibrant retail landscape that makes this town a beautiful, dynamic and welcoming place to live.
---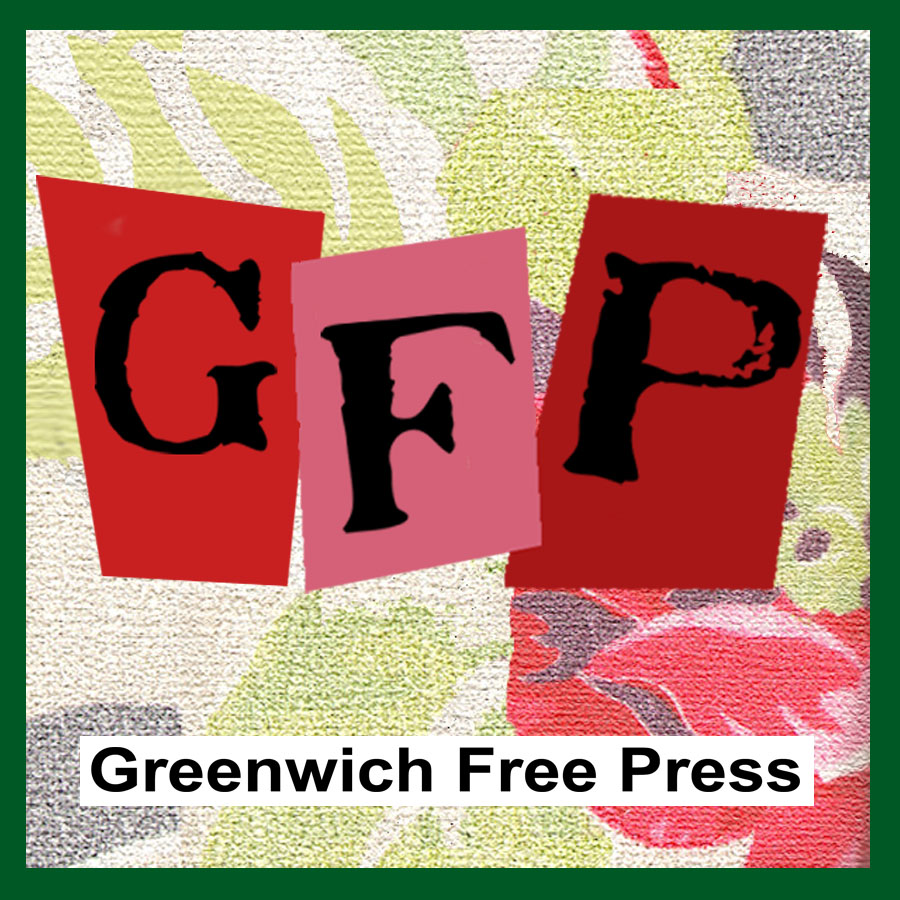 Email news tips to Greenwich Free Press editor [email protected]
Like us on Facebook
Twitter @GWCHFreePress
Subscribe to the daily Greenwich Free Press newsletter.