The Connecticut Storytelling Center, (CSC) in residence at Connecticut College in New London, announced winners of three professional awards for storytelling–one traditional award for service to the storytelling community, and two new ones recognizing a librarian and an educator.
All three awards will be presented on Saturday, April 30 at the 5:00 p.m. reception and awards ceremony as part of the Connecticut Storytelling Center's 35th Annual Festival and Conference, April 29 and 30, at the College Center at Crozier Williams at Connecticut College in New London.
Information on the festival and conference is available at www.connstorycenter.org. The festival annually attracts some 300 attendees.
The traditional Barbara L. Reed Award goes to Gail Zeiba of Moosup for "distinguished and outstanding service to the storytelling community."
The first annual Kate McClelland Award will be awarded to Pat Grundman, Children's Librarian at Hall Memorial Library in Ellington, for "nurturing professional storytelling and storytellers in Connecticut libraries." The first Spencer Shaw Award will honor Greg Fox, Principal of Thomas S. O'Connell School of East artford, for "nurturing education through professional storytelling and storytellers in Connecticut classrooms."
Education Consultant for the Arts with the Connecticut State Department of Education, Jackie Coleman, will present the first Spencer Shaw Award. Ms. Coleman is a former Director of Education at Hartford Stage and a Master Teaching Artist. The Reed Award will be presented by CSC Board President, Arnold Pritchard. The presenter of the McClelland librarian award is to be announced.
"For years, we've presented the Barbara L. Reed Award after our beloved founder. This year, in addition to the Reed Award, we also recognize our colleagues who use professional storytelling in libraries and schools. Librarians are allies who use storytellers as part of their programming and literacy work. They know that the spoken word comes before reading and writing. The same goes for storytellers in the classroom. Educators love the literacy, learning and teaching benefits. It is appropriate that Ms. Coleman as head of the arts for our whole state will present this year's Reed award, as she understands from personal experience what big benefit," said CSC Executive Director, Ann Shapiro of Norwich.
Gail Zeiba, Children's Librarian in Willimantic's Public Library, winner of the Reed award, has served on the Festival Artist Selection Committee, as Festival Facilities Manager, Campus Slammer judge, and in the Connecticut Storytelling Center's Schools Storytelling Program. She garnered an NPR Story Corps grant for her library and now collects personal stories from Windham/Willimantic residents.
The first Spencer Shaw Award winner Greg Fox eagerly brought Connecticut Storytelling Center tellers to Langford School in East Hartford, and then to O'Connell, when he became principal there. (The Connecticut Storytelling Center places professional storytellers as teaching artists in classrooms in East Hartford, Bristol, Killingly and other towns.) With more than 20 years' experience as an educator and 14 as administrator, he has brought storytellers to school because "teachers, kids and parents LOVE it." In his four years at O'Connell, the Mr. Fox has achieved the school's International Baccalaureate status, raised funds to build a school in Nicaragua, and nourished the literacy and learning power of storytelling. In 2015, he was a finalist (of three) for Connecticut Association of Schools Elementary Principal of the Year.
The Educator's Award is named for Spencer Shaw, a vastly accomplished educator. He served as Branch Manager in the Hartford Public Library, was Program and Storytelling Specialist in the Brooklyn Public Library. Mr. Shaw received national and international recognition as an authority in Library Service for Children, and lectured worldwide. He died in 2010 at age 93.
Pat Grundman, winner of the McClelland Award, has been Children's Librarian of Ellington's Hall Memorial Library since 1985. She hosts Tellabration!, a November international celebration of storytelling, and has cultivated large family audiences who appreciate storytelling as a regular part of her programming. With a B.S. in Early Childhood Education, and from North Carolina, she was "completely won over" by Southern masters of storytelling, such as Jackie Torrance.
"The love of story is in my blood, from family stories to the value of oral language in the developing minds of children. Story in all its forms–through puppetry, music, or simply spoken word–can draw children into reading, and families closer together," said Grundman.
The first annual Librarian's Award is named for Kate McClelland, for 29 years a beloved librarian at Old Greenwich's Perrot Library, whose death in a car accident in 2009 was noted in the New York Times.
Ms. McClelland, known as "Mrs. Mac," was vice-president/president-elect of the Association of Library Services to Children, was credited with forward-thinking ideas that shaped libraries across the country concerning children and books in a technological era, among many notable achievements. Her daughter, Lauren McClelland Mendoza, is a longtime member of the Connecticut Storytelling Center.
"We invite the public to visit our Web site, www.connstorycenter.org, and register for our fabulous festival and conference. It is reasonably priced and offers a wide sampling of storytelling concerts, professional workshops, a great time meeting outstanding and fun lovers of story such as the good people described in this article. Mark your calendars for April 29 and 30 and join us," said Shapiro.
---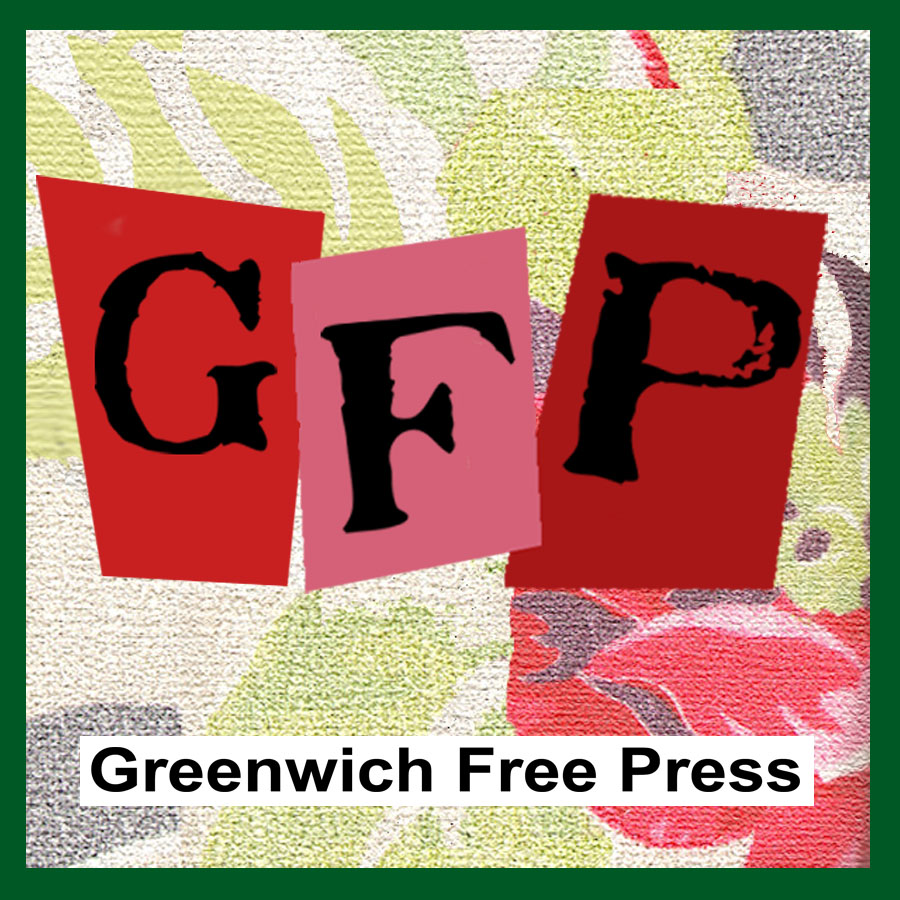 Email news tips to Greenwich Free Press editor [email protected]
Like us on Facebook
Twitter @GWCHFreePress
Subscribe to the daily Greenwich Free Press newsletter.