On Thursday night the Board of Education introduced the six recipients of 2018 Distinguished Teachers awards – Meagan White, Eleanor Ritch, Frank Kovac, Michele Giorlando DeRosa, Lisa Giometti and Karen Ball.
This marks the 34th year of Distinguished Teacher Awards. The selection of the six teachers is done by a 20 member committee which included BOE members Lauren Rabin and Megan Olsson, representatives from the PTA Council, GEA, GOSA, Kiwanis and the community at large.
The winners were introduced by Cythia Sherwin.
Megan teaches hearing impaired students from Pre-K to high school.
"She is not a teacher of the deaf and hearing impaired. She is a teacher of children who have hearing impairments," said Mary Forde, Director of Pupil Personnel Services. "Mrs. White finds the unique talents and strengths of each of her students  and then uses her skills to make sure that their disabilities do not present barriers."
Sherwin said GHS English teacher Eleanor Ritch's enthusiasm and want build confidence in students to complete rigorous learning activities. "Her students know she sets the academic expectation bar high," Sherwin said.
Ten years after completing her undergraduate work, and while teaching full time, Ms. Ritch went back to school for a Masters degree in English. She brought back into her classroom strategies that her professors at Columbia University used in her graduate classes.
"So now her high school students are asked to send three emails to their entire class about what they found interesting in an assigned reading," Sherwin said. "That's a good way to hold kids accountable for their reading assignments."
"One student even quipped, 'If you get a B from Mrs. Ritch, that essay could be published.'"
Frank Kovac, has been teaching social studies and AVID for over 16 tears at GHS. Advancement Via Individual Determination (AVID) is a national college readiness system that targets students in the academic middle from underrepresented socioeconomic groups on college campuses who have great academic potential. 
"Mr. Kovac can't wait to get to class every day," Ms. Sherwin said. "His students start their day by being serenaded  with his original 'daily planner song,' and they respond to attendance by answering a rather imaginative nickname he has created based on something they've accomplished."
Sherwin said Mr. Kovac knows the value of getting to know his students as a whole child – learning their interests and challenges as well as weaknesses and strengths. "He takes the time to carefully build a foundation of trust and understanding. Mr. Kovac knows enthusiasm for content and skills will follow. He rewards curiosity with praise and isn't afraid to dip into his coveted prize box to celebrate a risk one of his students has taken. Although these small trinkets are given out in a lighthearted way, highlighting or exploding a moment of a student's learning means a great deal to his kids."
His colleague commented that Mr. Kovac is a master of relationship building, nurturing relationships in the work he does for his AVID students. Whether it is in attending their wrestling meets, high school club's special events, or visiting students at their jobs, Mr. Kovac shows his students how much he values them.
In June of 2017, 100% of the 24 AVID students in Mr. Kovac's class were accepted to college and earned over $2.5 million in scholarships.
Michele Giorlando DeRosa teaches 7th and 8th grade English at Western Middle School. Sherwin said her students, who call her "Mrs. G," gave her a homemade t-shirt that proclaimed her class slogan that 'Grades Don't Matter.'
She said at first students argued with their teacher. Then Giorlando DeRosa explained that grades do matter, but not as much as learning.
"That is the message Mrs. G instills in her students," Sherwin said. "When her 8 ALP students, accustom to earning easy As, see a B on their first paper, they frequently get upset. Mrs. G explains that, 'Your paper needs to get me thinking. Then you'll get an A.'"
Sherwin said Mrs. Giorlando DeRosa loves presenting a variety of lessons that keep her students engaged and thinking for themselves, and that sometimes students enter her room to music playing, pictures or numbers hanging from the ceiling. "Other times they find themselves using a paintbrush instead of a pencil.  They know that it will all tie together. They just need to think on it," she said.
After Mrs. Giorlando DeRosa went to Europe with a number of educators and returned with materials that she was having trouble fitting into her regular curriculum class time, she invited students in before school.
"So a breakfast club was born," Sherwin said. "And pretty soon a large community of learners – not all of them her students –  were enjoying movies, stories and lively conversations beyond the curriculum – all before school."
Ms. Giometti, a North Mianus School 3rd grade teacher has been teaching for 27 years, 20 of them at North Mianus School.
Sherwin said, "If asked to give advice to a former student considering a career in teaching, Mrs. Giometti would answer with a number of questions: Are you flexible, passionate, organized? Can you dedicate yourself wholly and completely? Are you a pioneer? She asks whether you are a risk taker and able to create new pathways for children. She knows that this is what it takes to be the teacher that students will always remember."
Sherwin said Ms. Giometti knows it's important to be able to make mistakes in front of students, modeling how you need to believe in your mistakes, and how struggles lead to new learning.
Sherwin quoted Ms. Giometti: "Do you love children? Your love for children will get you out of bed every morning and drive you to work. It will keep you shining through those stormy days of data deadlines, evaluations and messy paperwork with which you truly can't be bothered. It will keep you young at heart and spirit, even when you go home so emotionally drained that you wish you could will the day to be Friday instead of just Tuesday."
Karen Ball, who has been teaching middle school in Greenwich for 23 years, has for the past 16 years been a media specialist at Central Middle School and currently at Eastern Middle School.
When he first arrived at EMS, Principal Ralph Mayo recalled that the media center was always empty, rarely used by staff or students, and the collections were extremely old and out of date.
"Today, thanks to the creativity and passion of Mrs. Ball, the media center is the hub of the school," Sherwin said, quoting Mr. Mayo, who also said Mrs. Ball constantly updates resources, and that the media center is a safe place to socialize before and after school. "This is because Mrs. Ball works day and night to transform the space, add resources, and change the climate of the media center into a positive one."
When the district began preparing for implementation of the digital learning environment, going from a single computer lab servicing one class at a time, to providing every student in the district with an iPad or a Chrome Book, Mrs. Ball was a leader in the pilot program for grade 6 roll out.
"Recognizing that there could be a few hiccups in the process, she created 'Digital Book Camp,' a series of lessons to prepare students to make good decisions using Chrome books both inside and outside of the classroom." Sherwin said Mrs. Ball's lessons were later shared with CMS and WMS.
The Distinguished Teachers Awards Ceremony will take place at the Greenwich High School Performing Arts Center on Tuesday, May 1 at 4:30 pm.
---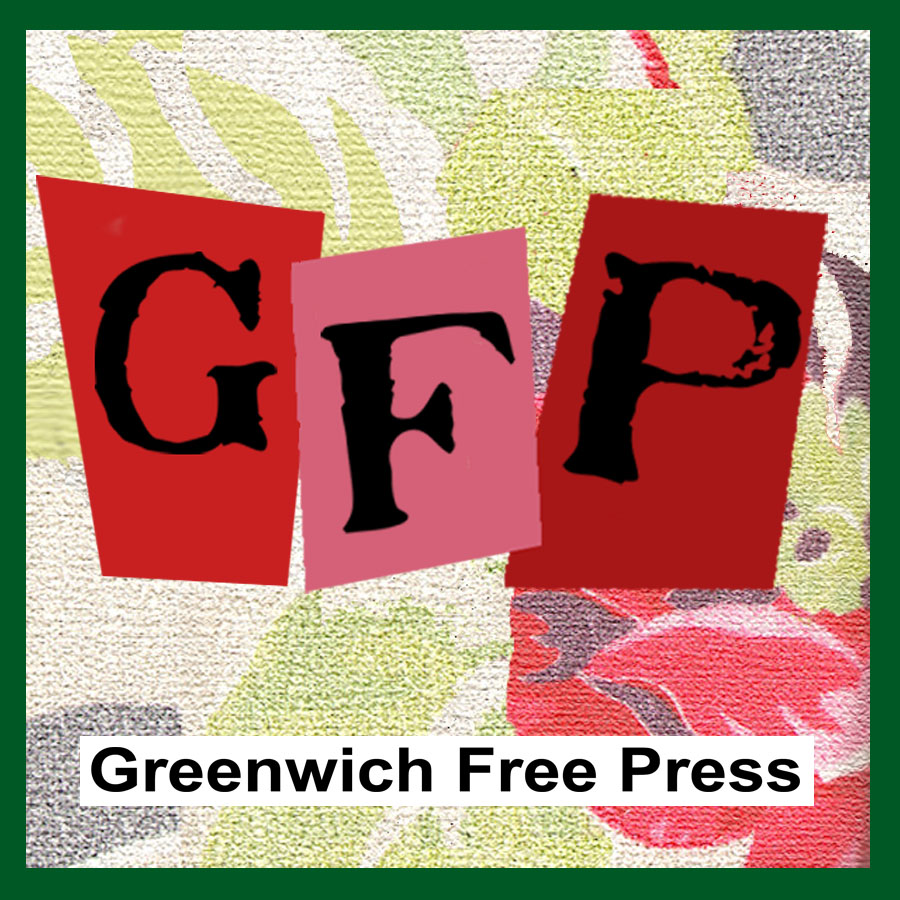 Email news tips to Greenwich Free Press editor [email protected]
Like us on Facebook
Twitter @GWCHFreePress