On Wednesday Greenwich High School held its first technical college and career fair featuring representatives from about a dozen business, trade, technical and community colleges. The fair, which was held during school hours, was very well received, and the media center brimmed with curious students.
Lochridge said that on Wednesday students from the alternative high school along with students from several elective classes – engineering technology, business electives, culinary arts, family and consumer sciences, fashion, and culinary – arrived in droves.
Before the halfway mark of the two block event, about 150 students had already made their way to the fair.
"It's like a mini college night," said Christopher Lovermi, the Transition Coordinator at Greenwich High School. "The kids are coming through during their lunch break or their teachers are bringing them in with their classes."
The schools ranged from technical colleges to schools with two-year programs offering Associates degrees, and four year programs offering Bachelors degrees.
The Norwalk Community College booth was popular, and Robin Morris, the Assistant to the Director of Admissions, said that every year about 50 Greenwich High School graduates head to NCC where they enjoy an affordable tuition and professors who are "high quality and very demanding."
Many students start their college careers at NCC and transfer to traditional four-year colleges, but there are also college students who pick up credits during the summer at NCC while they are home from the college.
The annual tuition at NCC is just $4,188 and students graduate with little to no debt. For about $8,400 a student can get an Associate's degree.
"There are opportunities financially, academically and in terms of diversity," Morris said, acknowledging that GHS students are accustom to diversity and embrace it.
Nursing is NCC's biggest program. "We had 219 applications for 80 spots in the nursing program," she said. "You can go to NCC and graduate with no debt. Our foundation has a significant amount of money to give away."
The "NCC Live" program allows high school students to sit in on two classes, stay for lunch and meet students. The next "NCC Live" event is set for May 5.
Norwalk Community College is located at 188 Richards Avenue in Norwalk. Admissions main number is (203) 857-7060.
Daniel Lapan, an Admissions Associate from Berkeley College in White Plains met with a continuous stream of students. Mr. Lapan said Berkeley's White Plains campus has an enrollment of 500 students.
"We also have a New York City campus in midtown," he said, adding that the New York City location enrolls 5,000 students.
"We are a business college, but we also offer criminal justice, fashion and health services," Lapan said of Berkeley's career-focused programs. "We offer Associates degrees, Bachelors degrees and Masters degrees. And students in White Plains can take courses at our mid town location and vice versa." Lapan said Berkeley also recently opened a campus in Brooklyn.
Lapan said at Berkeley, classes have 20 students or less and there are no lecture halls.
"We get a lot of kids living away from home, but there is some comfort to know they are near home," he said. "Parents feel comfortable that the kids are still in reach."
"There are students commuting, but we also have housing in Westchester," Lapan said. "The housing features kitchenettes so they can cook, but they are downtown so there are a lot of choices to go out to eat. There are en site bathrooms, central air and WiFi and cable."
Mr. Lapan said Berkeley also offers an honors program which gives a limited number of high-achieving students a chance to study in greater depth and offers a limited number of scholarships up to full-tuition. To be considered, students must have an average 3.0 cumulative GPA out of a 4.0 scale. They also consider at SAT and ACT scores. "They can get up to full tuition and half off housing," he said. "There are other scholarships too."
Berkeley College is hosting an open house on Saturday, May 13 where students can tour the college, explore the career-focused program options and meet students and faculty. The event is also a chance to discover grant, scholarship and financial aid opportunities. For information email [email protected]
Alison Lochridge from the GHS Guidance department said the event was timely.
"We've noticed a statistic that in the last 10 years, the numbers of students going into trade schools has dropped by 40 percent," she said. "Most GHS students are looking at traditional four year colleges. We're trying to expose them to more career focused schools as an option," she said. "We want students to have choices. These admissions reps are saying they often find the students after they have tried somewhere else."
Lochridge said students who study HVAC, plumbing, electrical engineering, hospitality, culinary, and to be an allied health technician all have jobs before they graduate college.
She said the response to Wednesday's event tremendous, and that the guidance department hopes the fair will become an annual event.
Another popular school at the fair was the Rosedale Technical College, which Guidance Department chair Judy Nedell discovered while reading an article in the Wall Street Journal.
Rosedale's outreach manger Sean Barrett, who fielded questions from a continuous stream of students on Wednesday, said that his school, located in Pittsburgh, PA, is a private, non-profit technical college where students can achieve an Associates degree in 16 months.
"They have housing," he said. "Overall it is affordable, very accelerated and highly technical."
"We get a lot of students who come to us after starting at four-year schools and say, 'Why didn't I start here?'" Mr. Barrett said.
"There is a stigma associates with technical schools," Barrett continued. "People think they're dark and dirty auto shops. But our graduates are coming out and earning great salaries. If you have a passion for working with your hands and problem solving, this might be for you," he said. "Our job placement is through the roof, especially for HVAC." Barrett said the school is selective and there is a math assessment required.
---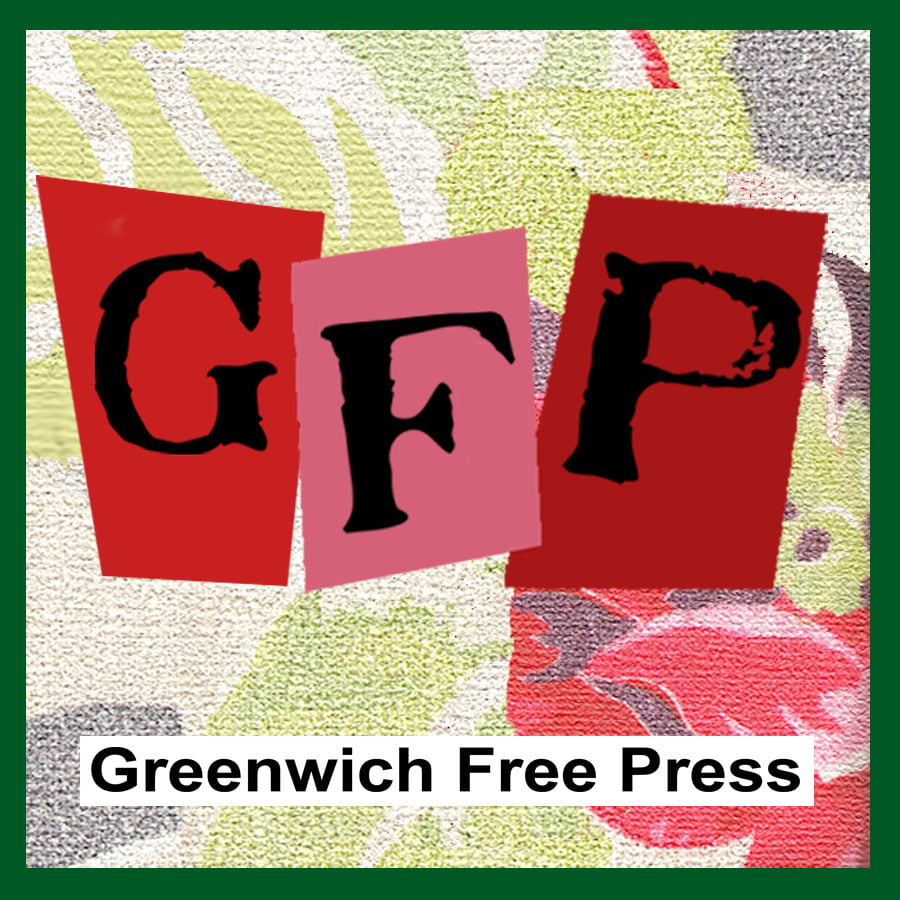 Email news tips to Greenwich Free Press editor [email protected]
Like us on Facebook
Subscribe to the daily Greenwich Free Press newsletter.