Greenwich Education Group's ninth annual private day and boarding school fair took place Tuesday night at Eastern Greenwich Civic Center.
The event featured representatives from over 100 private day and boarding schools. Prospective students and their families had conversations with admissions directors and associates in a relaxed setting.
The even was organized by Greenwich Education Group, who offer a highly individualized consulting practice specializing in personalized assistance to families seeking placement for their children in both private day and boarding schools. Their goal is to identify "best fit" schools. They help families come up with a list of target schools, present students in the most advantageous way, navigate the process and actively advocate for their clients. Over the past 14 years, Greenwich Education Group has placed over 1,200 ​students in top boarding schools all over the country.
Helen Woolworth, Associate Director of Admissions at Episcopal High School in Alexandria, Virginia said her school, located just ten minutes outside Washington, DC, is unique in that all 440 students board at the school.
"Our signature program is our Washington Program. We take all our students to DC every Wednesday afternoon for visits that are directly related to what they're learning," Woolworth said.
The Washington Program offers four concentrations – Cultural Awareness, Entrepreneurship, Sustainability and Public Policy. Each offers a unique lens for a different experience, skill set and perspective.
EHS, which is grades 9-12, and is coed, is easy to access, as it is just 12 minutes from the airport. The average class size is 11, and there is a five-to-one teacher to student ratio. Students hail from 18 countries and 30 states, with many coming from Virginia, Texas and California.
Though the school benefits from being in a major metropolitan area, the 130-acre campus has a family atmosphere. Teachers live on campus and, according to Woolworth there are dozens of dogs roaming campus. "We are also known for our focus on residential life and character development," Woolworth said.
The Harvey School is located near Greenwich in Katonah, New York. The school's biggest sending town – second to Katonah – is Greenwich, and the school sends a bus Greenwich to pick students up at McDonald's near I-95 exit 5 and return them at the end of the day.
According to William Porter, Director of Admissions, 90 percent of students are day students and 10 percent board at the school during the school week. The coed school enrolls 350 middle school and high school students in grades 6 through 12.
At The Harvey School, class sizes average 10 students and the teacher to student ratio is six-to-one. Among those enrolled are international students who comprise 5 percent of the population.
"They are mostly from East Asia. They board at the school during the week and go to host families on weekends," Mr. Porter said. "They stay with Harvey School families or families who enjoy being hosts."
For most students the ability to go home after school is ideal. For some, the option of five-day boarding is perfect.
"We've learned a lot in the last 20 years about how kids learn," Porter said. "The image of a mom loading three kids into the station wagon and bringing them to the same school is outdated."
"We have a full compliment of extra-curriculars," Porter continued. "Our robotics program is very popular. Our upper school won a national championship last year and our middle school won a championship this year."
At Greenwich Country Day School, Cheryl Plummer, Director of Admissions and Financial Aid, said that right now the school includes Nursery (age 3) through ninth grade, for a total of 900 boys and girls.
The school, which is approaching its centennial, is unique in being coed and its hallmark is character education. What is set to change is that the school is planning to expand to include grades 10, 11 and 12.
"We acquired Stanwich School and will open GCDS high school in 2019," Plummer said, adding that reaction has been extremely positive. "We're one of the only coed options in town. There is a demand for a coeducational high school in Greenwich and beyond."
"We're re-imagining high school," Plummer continued. "How do you provide a rigorous academic program that is both collaborative and interdisciplinary? Our approach to learning is grounded in humanities and STEM."
GCDS draws students from Stamford, Norwalk, Darien, New Canaan and Bedford, NY.  The school offers its Tiger Rides program for transportation outside of Greenwich, and,  town, students take the public school district's yellow buses.
Describing GCDS as a family school where children spend their wonder years, Plummer said she the addition of GCDS high school will build on that.
At Suffield Academy, located in Connecticut near the Massachusetts border, there are 410 day and boarding students in grades 9 through 12 and post graduate students. The teacher to student ratio is five-to-one.
The school draws students from about 30 states and 32 countries. Many students hail from Florida, Texas and the Bay area in California.
"Our school is known for having a spirited, inclusive and happy campus, and a rigorous curriculum," said Amy Samenuk, Associate Director of Admissions. "We have a faculty who'd do anything to help a student be successful. Our kids are super happy and very involved," she continued. "You don't go back to your room after class at Suffield. You have to be social to get the most out of the experience, but if you put in the effort you will succeed."
"But it's a nurturing environment," she said. "It's not sink or swim."
"The biggest myth about boarding school is that you come because you did something wrong," Samenuk said. "It's not true. Students come because they are ambitious and motivated. They want to learn and be successful."
Samenuk encourages students interested in applying to Suffield Academy to visit the campus. "Meet our kids. People are very kind. Come for an informal visit without the blazer and interview, then come back and apply."
At Middlesex School in Concord, Massachusetts, Admissions Officer Leah Humes said there are 405 boys and girls in grades 9 through 12 in a mix of boarding (70 percent) and day students (30 percent).
"We're known for balance," Humes said. "You get to do it all – athletics, music and art – You don't have to choose. We schedule it so you don't have to specialize. You can go from practice to play rehearsal."
Middlesex draws from Massachusetts, New York, Connecticut, and increasingly from California, according to Humes. The ratio of teachers to students is four-to-one and on average there are 12 students in a class.
Unique to Middlesex is its sophomore writing workshop. "It's an extra class they have to take. It's ideal because all juniors are required to take AP English and this class prepares them."
Also unique to Middlesex is mindfulness education, including both introductory and advanced courses.
All new students participate in Introduction to Mindfulness in the fall semester. Students learn exercises to train and stabilize their attention, as well as how to relate skillfully to emotions, feelings and thoughts.
All students at Middlesex are required to play a sport every season. The choices are broad and include Alpine skiing in the winter. "We're ten minutes from the ski hill," Humes said. Students are also required to take four half-credits in art, art history, visual art, music and drama.
"It's the time and place for students to try new things and get out of their comfort zones," Humes said.
Michelle Cote of New Hampton School said the coed day and boarding school enrolls 330 students in grades 9 through 12 as well as post graduate students.
"We draw from 31 countries in 27 states, though New England is our strongest area," she said. "We are ideal for someone who wants to be engaged and immersed."
Cote said scheduling permits students to explore sports, music and theater.
"Our signature program is the International Baccalaureate," Cote said. "There are only three boarding schools with IB. Also, we offer academic support, which is ideal for students who have learning differences. The teacher to student ratio is five to one."
New Hampton School also emphasizes experiential education. "We are an iPad School. We're an Apple Distinguished School," Cote said. "We don't want to have the standard Harkness table approach."
Toward that end, every March, during the week before break, students design a one-week project. This year there were 33 projects including a trip to Belize to study cultural history and a visit to India to study wellness.
---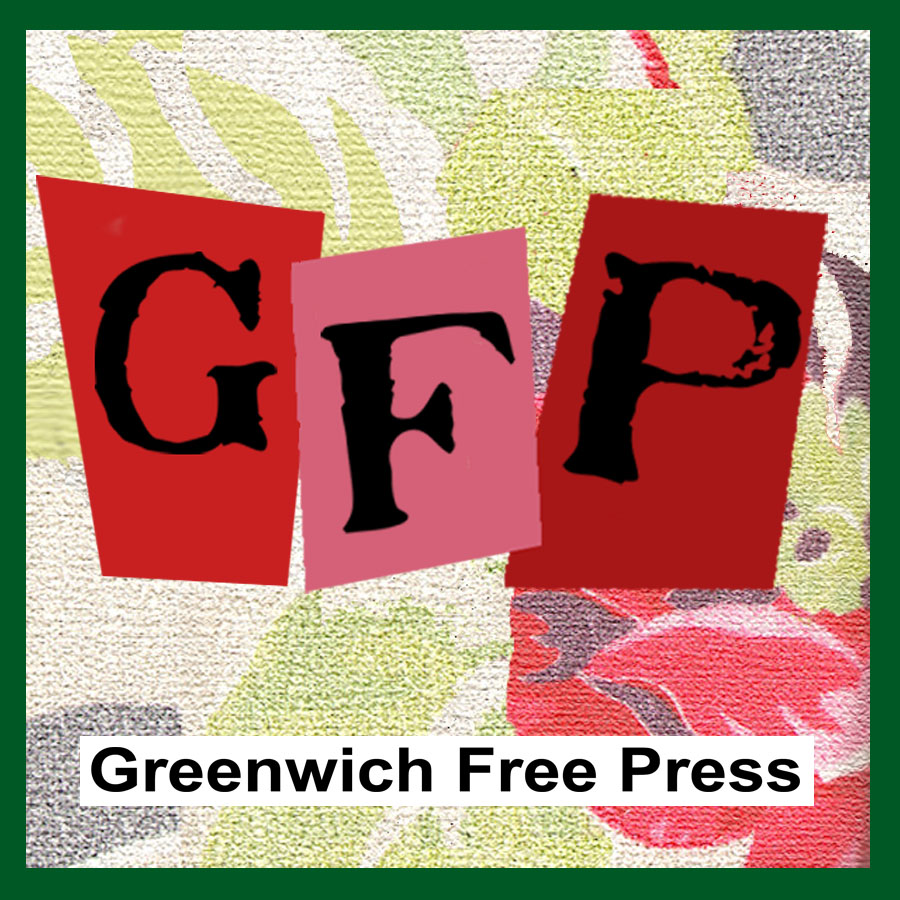 Email news tips to Greenwich Free Press editor [email protected]
Like us on Facebook
Subscribe to the daily Greenwich Free Press newsletter.