The 55th reunion of the Greenwich High School Class of 1961 is set for the weekend September 23-25, 2016. Organizers announced that over 75 GHS 1961 classmates have already signed up to attend, with more expected.  Phil Oldham writes that because the GHS experience covered more than the one class year, members of the classes of 1960 and 1962 are also invited to join in the fun.
During their senior year, the class of 1961 watched as John F Kennedy took office. He was just 43 years old. An inscription in the 1961 Compass yearbook is a reminder of class pride and a timeless message about freedom and optimism among teenagers.
"We are everlasting youth. Youth is so wonderful because we can act, and do, and say what we want," the message reads. "We will get slapped down a thousand times, and each time we will come up wiser, but also with just as much fight…. We may believe in what we think is good, not what Dad, or the President, or the world advocates. We may act and we may do, for we are the future. We are the Class of '61."
The boys of the class of 1961 looked like young men as they posed for their yearbook photos in suits and ties. And although just a few years later, boys would grow sideburns and grow their hair so it covered their ears, the seniors of 1961 mostly sported crew cuts. The girls posed with strands of pearls over cardigans, their hair fashioned in graceful waves.
While the GHS class of 1961 experienced many of the traditions that remain in tact today, SRO was called Senior Vaudeville and Mr. Bella was the "principal" rather than "headmaster."
The cheerleaders made good use of their megaphones, but they also wore below-the-knee skirts. The uniformed marching band benefited from the talented and precise baton-twirling "Majorettes" who helped them with their patterns on the football field.
Gone are the Majorettes today. Gone too is the uniformed marching band. Instead GHS has its Cardinal Crazies who coordinate their red and white outfits and arrive en masse at sporting events to cheer for the Cardinals.
If you are a member of the class of '60, '61 or '62, don't miss out on a weekend of laughter and reminiscing with classmates. The Greenwich Water Club in Cos Cob will serve as the host location for main events.  There will be a Friday cocktail party. On Saturday evening there will be cocktails and dinner party with entertainment. Finally, on Sunday there will be a brunch.
On Friday, Sept 23 Greenwich High School will host a reception and tour of the school, which opened in 1970, replacing the previous building (now Greenwich Town Hall.)
GHS administrators and local dignitaries are being invited to attend the Friday cocktail party and Saturday dinner.
The planning for the reunion is being handled by 1961 classmates, Jack Arvay, Pat Fryer Dwyer and Phil Oldham. Any members of the class of '60, '61, or '62 interesting in participating can contact the organizers.  You can respond by email  to [email protected], fax (914) 834-6739, or snail mail to Phil Oldham, 81 Pine Brook Drive, Larchmont, NY 19538
Friday, Sept 23

Golf: Griffith E. Harris Golf Course. There is a special GHS Reunion rate of $40 & $17 for carts)
Greenwich (Tod's) Point visit anytime. All fees waived for GHS Reunion.
Greenwich High School reception and tour – 2:00pm
Main Event: Greenwich Water Club Cocktails (Cash Bar) – 5:00-7:00pm
Pelliccis Restaurant in Stamford for post-Cocktails dinner – (optional choice, cost of meal)
Saturday, Sept 24

Breakfast: City Limits (anytime)
GHS Football (away at Darien)
Tod's Point visit anytime. All fees waived for GHS Reunion – Picnic possible, 12:30pm to 4:00pm
Golf: Griffith E. Harris Golf Course with a special GHS Reunion rate of $40 & $17 for carts
Main Event: Greenwich Water Club – Cocktails and dinner with entertainment – 6:00pm to 11:00pm
Sunday, Sept 25

Main Event: Greenwich Water Club – Brunch – 11:00am -2:30pm
Tod's Point, visit anytime. All fees waived for GHS Reunion.
Golf: Griffith E. Harris Golf Course There is special GHS Reunion rate of $40 & $17 for carts
See also:
Class of 1975 Reunion Committee Reminiscences: Hitch Hiking, Drinking Age 18, Legendary Class Prank
---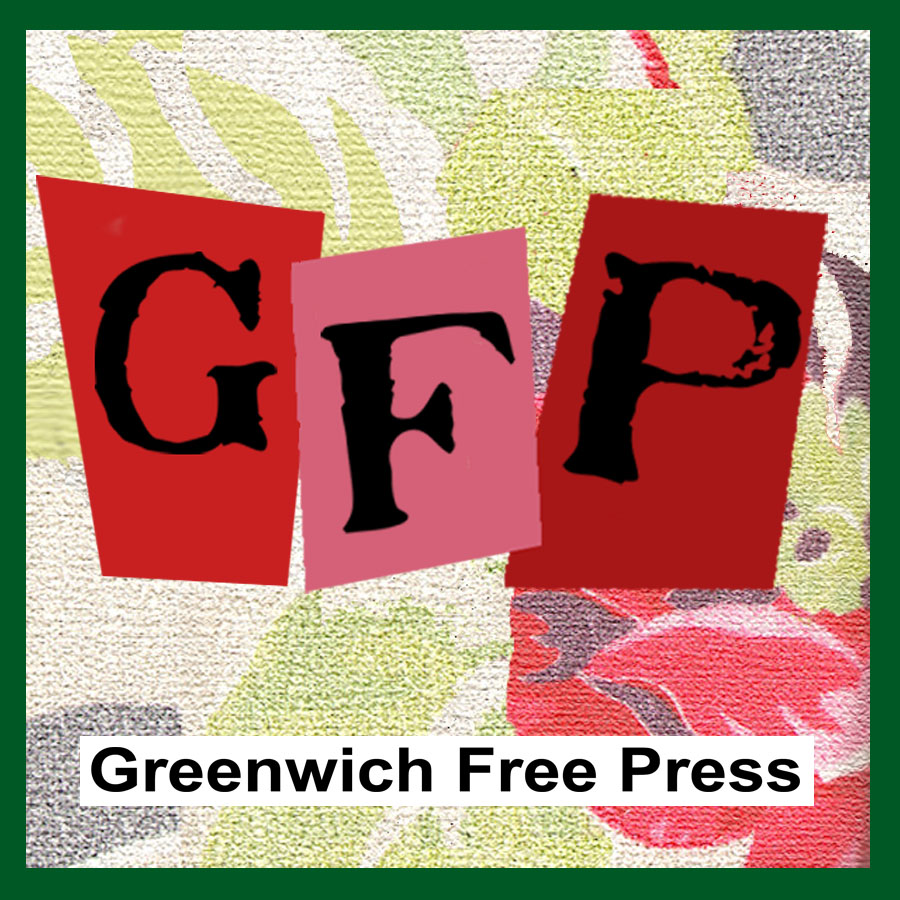 Email news tips to Greenwich Free Press editor [email protected]
Like us on Facebook
Twitter @GWCHFreePress