Greenwich Public Schools Distinguished Teacher Awards Ceremony took place on Tuesday at Central Middle School.
CMS principal Shelly Somers welcomed the full house on a warm afternoon. "Distinguished teachers wake up at all hours of the night to make that lesson plan just a little bit better," Somers said.
Sue Rogers, chair of the 2015 Greenwich Distinguished Teachers Committee, described the tough task of selecting just six teachers from many nominations. Mrs. Rogers said the committee, which was comprised of 20 members, is balanced with representatives from GEA, GOSA, PTAC, Board of Education and members of the community.
Rogers welcomed Greenwich Schools Superintendent Bill McKersie, Board of Ed Chair Barbara O'Neill, Selectman John Toner, State Senator Scott Frantz, and, in the audience, Chief of Police James Heavey.
"What do these six educators on stage have in common?" Rogers asked. "They are innovators. From using technology to engage, to sharing their precious lunch time to foster deeper teacher-student interaction, to growing confidence through activities as unique as having students stand on their desks to shout it from the mountains at they share their accomplishments, to imaginative lessons which bring history to life through mock simulations, living wax museums and turning study guides into game shows. To explaining difficult to visualize mathematical concepts with sweeping gestures. Spinning themselves around and even going as far as to laying on the ground to getting a point across to students."
Superintendent McKersie noted that the auditorium was full of previous Distinguished Teachers who turned out to support the new recipients. "The most important thing we do is to make sure we have the best teachers possible working with our children. We know how challenging this job is. It's intellectually challenging," he said. "It's physically challenging. Watch our teachers move,stand walk,ump.It's rigorous. It's emotionally challenging too," he said.
Selectman John Toner said that having looked at the criteria for nominating a distinguished teacher and had his 'aha moment.' "Distinguished teachers provide the fuel, light the spark and then sit back and watch the bonfire grow," Mr. Toner said. "I tip my hat to you."
Fellow teacher Darlene Angotto presented Cathy Byrne, who has been teaching for 25 years at Hamilton Avenue School. "Cathy and I have been teaching together at Ham Ave for a very long time. She goes above and beyond," Angotto said. "How many teachers do you know who invite a student to Thanksgiving dinner so that that child will not spend the holiday home alone?" Mrs. Angotto said her own children were taught by Ms Byrne. "She nurtured my very shy child and appreciated the humor and sarcasm of my comedic child. She he never compared my children to each other and always viewed each as individuals."
Luz Desrouillere, 8th grade Spanish teacher at Western Middle school, was introduced by her nominator Katie Bennett. She said Mrs. Desrouillere gives a foundation in speaking Spanish that serves them well in high school and beyond. "In addition, she makes important contribution to the WMS community by organizing fundraisers and international night, the biggest andbest event of the year. It is a lot of work," she said, adding that it brings together students, parents and staff and celebrates the diversity of the community.
Mrs. Desrouillere said she had been scared and nervous eight years ago when she started her teaching career at Western. "I describe my day-to-day experience as similar to a performance. Setting the stage. Preparing my lessons for my students. Then it's lights, camera action when students come in and engage in activities that often simulate real life experiences. I love when my students experience aha moments in lessons and field trips."
Richard Crawford thanked his students James Heavey and Joe Kono, for nominating him.
"When I teach I try to do what would be best for my own kids," Mr. Crawford said, adding that ten years earlier, he left a successful career in interactive advertising to join the New York City teaching fellows program.
Crawford recalled the day he took his boss out to lunch to say he was leaving the company to become a teacher.
"He was puzzled and gave me many reasons why I should not become a teacher," Crawford said, adding that despite the warnings of his boss, he never looked back.
"I know I've had a direct impact on the lives of thousands of children. By making a tough subject less intimidating, I'm setting my students up for success," Crawford said.
Maryann Franchella was introduced by nominator, Greenwich High School Senior Olivia Scharfman, who referred to her as her role model for two years. Scharfman read statements from current and former students. "She's the best. She's very motherly and kind and has a great sense of humor. Plus, she's crazy. In a good way," Sharfman said, quoting a current student.
"Difficult to visualize concepts with her sweeping gestures. Even going so far as to lie on the ground to show us what perspective we should be observing a graph from. At many points this year she has actually used my friend Libby's head as a 3D surface in space to explain complicated topics like gradient vector functions and matrixes for Jacobian derivatives," Scharfman said of her math teacher. "We say thank you for everything she has given us."
"Today will be a day I will remember for a very long time. I will be sure to remember how I feel standing on this stage accepting this award for excelling in the job that I absolutely love to do," Mrs. Franchella said. "But most of all, in this moment I am feeling extremely fulfilled."
Maryann Jagodzinski was introduced as "teaching rock star" by the Faheys of North Street School. Scott Fahey quoted Horace Mann. "A teacher who is attempting to teach without inspiring a pupil with a desire to learn is hammering on cold iron."
North Street School dad Scott Fahey said Mrs. Jagodzinski is able to inspire students of all abilities. "Perhaps our oldest daughter, a special education student could say it best. 'Mrs. Jags made me feel special, in a good way," Mr. Fahey said, turning the mic over to his son TJ, who introduced Mrs. Jagodzinski as "one of my best friends."
Diana Willie, who has taught for nine years in Greenwich, was introduced by a young student nominator, Alexander Iversen, who said of his teacher, "In class she presents information in a way that makes students want to learn. She is always available for help. I feel lucky to have had her as my teacher this year."
"Your faith in my teaching and acknowledgement of my efforts will continue to push me to be the best teacher I can be," Mrs. Willie said, acknowledging being nominated by a young boy.
The Distinguished Teachers Awards Committee, established in 1984, selected the teachers from nominations made by colleagues, parents, students, administrators and/or community members based on criteria outlined in the nomination packet.
See also:
Meet Greenwich's Distinguished Teachers 2015
---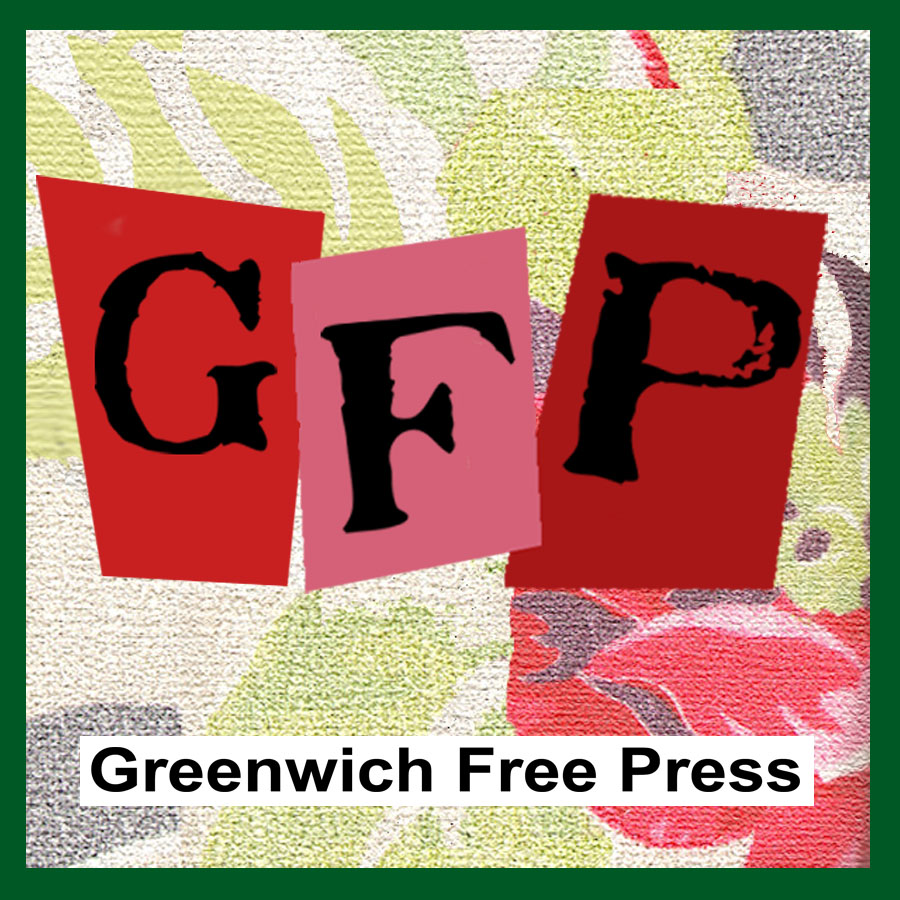 Email news tips to Greenwich Free Press editor [email protected]
Like us on Facebook
Twitter @GWCHFreePress