Four new  new Police Officers were sworn in as members of the Greenwich Police Department on Monday morning. Dennis Feery, Christopher Jesionka, Samantha Petfield and Grant Cunningham were each sworn in by Peter Tesei, the First Selectman, who also serves as the Town's Police Commissioner.
The four new officers will head to the Connecticut Police Academy in Meriden on Friday. Chief James Heavey said the path to the academy took a little over a year. "I'm very excited that we're having a very high quality recruit come to the department, Chief Heavey said, adding that the new officers have an a great deal of experience and education.
Chief Heavey said to get to today's swearing in, each officer, in addition to qualifying by having a level of education and experience, passed a number of tests, including a written test, physical agility test, and an interview panel by outside agency made up of police chiefs. From there the candidates underwent departmental interviews before being given conditional offers appointment. Lastly the four candidates passed psychological testing, lie detector tests, and extensive background checks.
The newly sworn in officers will spend 6 months of mandated training at the academy, followed by mandated 12 weeks of field training, where they perform the duties of a police officer under the supervision of a field training officer. Lastly they will have an 18 month probationary period before they become full fledged police officers. "It's about 9-10 months before you guys are out on Greenwich Avenue or in a patrol car doing the work. It's a testament of your great efforts that you are here today," Heavey said.
"Nothing gives me greater pride than to be able to be able to administer the oath to each of you," said First Selectman Peter Tesei. "This is a police force that is extremely well trained and well equipped and very dedicated to its mission to protecting the lives of the inhabitants of the residents of this town."
Chief Heavey introduced Dennis Feery, who comes to Greenwich with extensive police training. Officer Feery served in the Marine Corps reserve from 1987 until 1991 and was activated for Operation Desert Storm. Later, he was served as an officer with the Veterans Administration in the Bronx.
Officer Feery later retired with the rank of Lieutenant from the New Rochelle Police Department. He is certified in advanced first aid, AED, CPR, and has been trained in community policing. He completed entry level emergency service unit training with the NYPD, and is a FBI certified rappel maser and sniper.
Christopher Jesionka comes to Greenwich Police Dept. He resides in Bristol, CT. He is currently attending Central Connecticut State University where he is pursuing a degree in Finance. Prior to becoming a Greenwich police officer, Jesionka was an emergency response system operator in the city of New Britain, answering and dispatching calls for police, fire and EMS.
Jesionka also worked as a senior Loss Prevention Specialist for Target Corporation which involved the prevention of theft, fraud and the apprehension of shoplifters. He participated in the Bristol  Police Explorer program for 7 years and in 2014 he did an internship called "Behind the Badge" in West Hartford Police Academy. Jesionka is also a volunteer fire fighter for the town of Burlington, and is certified in CPR, AED and as an advanced emergency medical dispatcher.
"None of those things will hurt you – being a police explorer, volunteer fireman or EMT," Heavey said.
The third officer to be sworn in was Samantha Petfield, who resides in Hawththorne, NY. She received a bachelor's degree from Pace University where she majored in applied psychology and human relations, with a minor in criminal justice. She graduated in three years, summa cum laude. Prior to becoming a police officer she worked as a seasonal park ranger for Westchester County. Prior to that she was a resident assistant and tour guide for Pace University.
Ms Petfield is a certified peace officer for the Westchester County Police Dept. She volunteers at the Harvest Time Church vacation bible school serving as a mediator and mentor for boys and girls age 12-18. She is also a member of the  Valhalla Volunteer Ambulance Corps. She has a cousin on the NYPD force and another cousin working for the Florida Department of Corrections.
Petfield was presented her badge by her grandfather, Julio Irizarry, a retired First Sergeant in the US Air Force who traveled from Hamilton New Jersey for the occasion.
"Samantha, it is an honor to present you this badge. Wear it with pride, dignity and honor in serving this community," said Sergeant Irizarry.
Last to be sworn in was Grant Cunningham. Chief Heavey said the order for the ceremony was based on badge number.
Officer Cunningham, who resides in Unionville, CT, graduated from UConn in 2004 with a Masters degree in Psychology.
Prior to becoming a police officer, Cunningham was a project manager for a telecommunications company, and prior to that he was a store manager at Kohls in Burlington Vermont. He is a national residency hall honorary at UConn, a is a certified Fire Fighter 1 and certified in CPR and AED.  Cunningham  was VP of the UConn Woodsman Team  team, and president of the UConn Bass Fishing team.
Mr. Tesei said that during his nine years in office, he had sworn in an estimated 50 officers. "What I've seen is a constant regeneration of the ranks of the Greenwich Police Dept, and each and every time we get stronger and better," he said.
---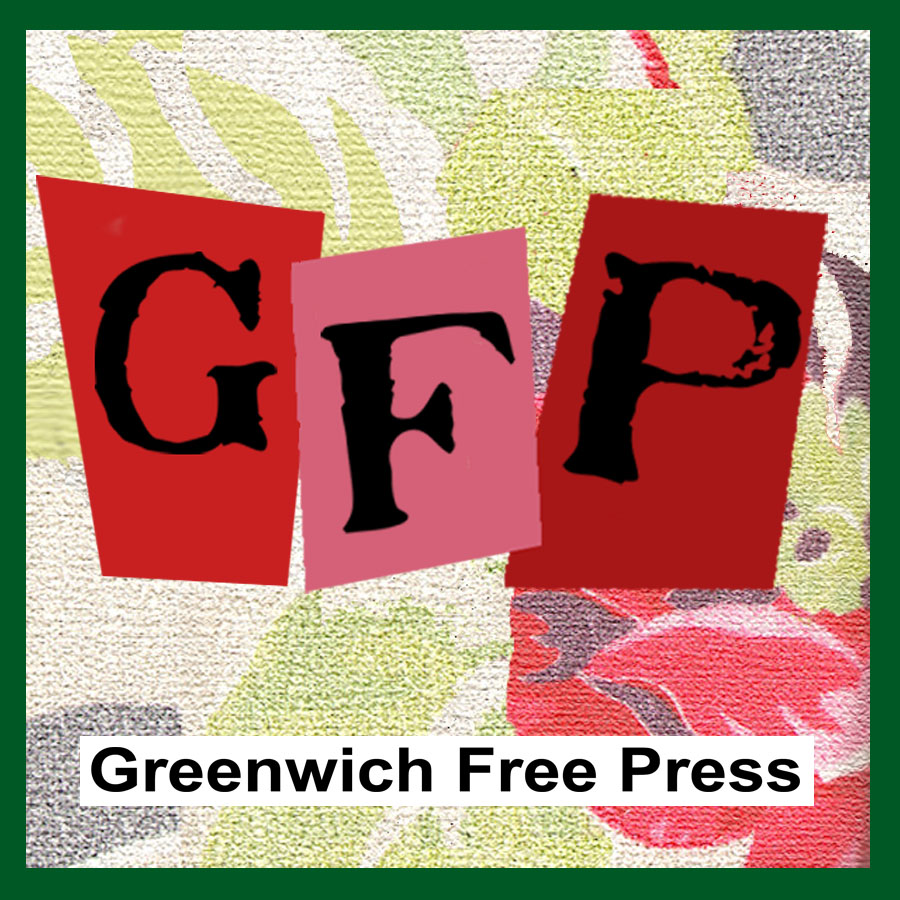 Email news tips to Greenwich Free Press editor [email protected]
Like us on Facebook
Twitter @GWCHFreePress
Subscribe to the daily Greenwich Free Press newsletter.