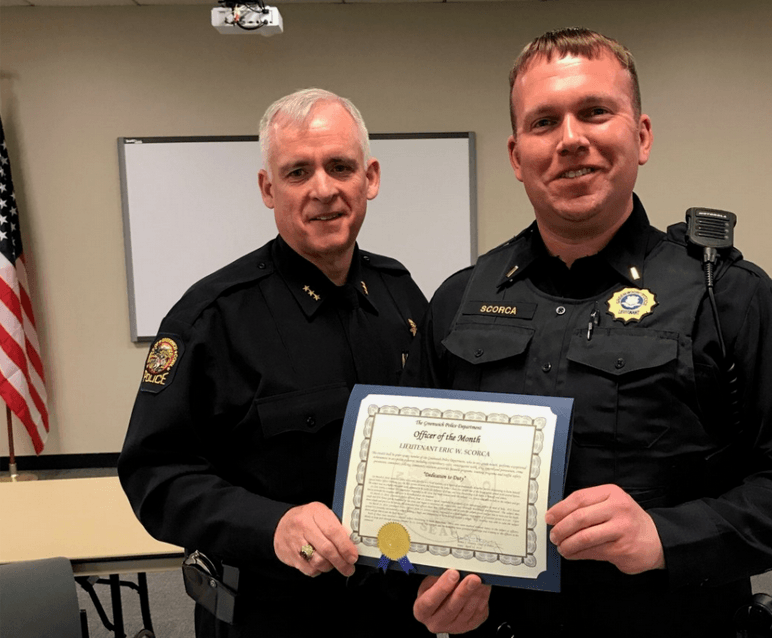 Lieutenant Eric Scorca was recognized on Thursday as the Greenwich Police Department's Officer of the Month.
Chief James Heavey recognized Lt Scorca during a meeting of Department Supervisors. Lt Scorca is a crisis negotiator who successfully got an armed suicidal subject to put down his weapons and surrender to police during an incident last month.
In addition, Lt Scorca's leadership in this area was instrumental to the successful resolution of two other incidents where people with knives were threatening to do harm to themselves.
Lt Scorca praised the officers under his command for their contributions and accepted the award on their behalf.