Every year, the second week of April is dedicated to the 911-dispatchers of emergency services who work behind the scenes 24/7 answering a range of calls for help and assistance.
In Connecticut, dispatchers are referred to as Public Safety Dispatch Telecommunicators, and in Greenwich there are 16 full time Telecommunicators who work typically four people to a shift.
Around noon, Telecommunicator Christine Gianfrancesco said that so far the day was quiet, but that there were a number of traffic stops going on, including one officer doing distracted driving enforcement.
Gianfrancesco, who studied Criminal Justice at WCSU worked previously as a  part time telecommunicator in Westchester, where she enjoyed the work, and was happy to take the full time job in Greenwich.
"Calls can be anything from sick animal calls, barking dogs, blocked driveways, or parking complaints, and go all the way up to medical emergencies, missing persons, deceased people – anything and everything," she said.
Robert Repik, known among colleagues as The Crow, said that he'd been a police officer and detective before becoming a telecommunicator ten years ago.
Repik said the team of telecommunicators in Greenwich work well together and that is partly a reflection of the priority that is put on frequent training.
Gianfrancesco said a memorable moment for her involved a homicide call a few years ago that came in via the non-emergency line. "Someone heard something unusual, and it ended up being a homicide," she said.
Other calls sometimes involve children. Gianfrancesco said occasionally kids can't find their parent in the house, or the parent has run out, or there is a stranger at the door.
"We have a lot of elderly callers. We talk a little slower and speak a little louder if they are hard of hearing," Gianfrancesco said.
Lt. Kraig Gray recalled a day years ago when he was a dispatcher. "There were a slew of 911 calls for an accident on Greenwich Ave. I took the next call thinking it would be another – but, you never know," Gray said. "I picked up the phone and it was a man calling about a suicidal girlfriend."
"Dispatch is unified. We're working for police, GEMS and the Fire Dept, so we're concerned that all three are equally served," Gianfrancesco said. "We work here as a team to make sure all agencies are alerted."
"We monitor lifeguards, highway dept, tree dept, Red Cross, sewer and building maintenance, as well as hotlines for Fairfield and Westchester Counties," Gianfrancesco added.
Mr. Repik, who has 44 years of service at Greenwich Police Dept, including 10 as a telecommunicator, said that institutional knowledge of town is invaluable.
"There are three North Streets," he said. Also, he said, that incoming 911 calls don't necessarily originate from Greenwich.
"We ask the caller's location right away. We get calls from Nassau and Suffolk Counties on Long Island, because where you use your phone, the signal goes to the first cell tower. It'll bounce to the first Public Safety Answering Point, or PSAP."
Repik said that when, for example, a call comes in from across Long Island Sound, he'll tell the caller to stay on the phone and he'll transfer them, but he won't hang up until they are connected to the right agency.
"We have a pivotal responsibility because we're the first town in Connecticut on the Westchester hotline. So, if they need anything from Stamford or other Connecticut towns, they go through us," Lt. Gray said. "We're the gateway to New England."
Lt. Gray explained that the Westchester hotline is a radio hotline with a group for emergency calls that goes to every town and village in Westchester County. "S0 everyone gets the information in real time," Lt. Gray said.
"For example, if we have a pursuit going into New York, everyone in the group can hear us on the hotline," Gray said.
"We started a pursuit with a bank robbery suspect who got on I95. In here, the dispatchers then notified both CT state police and Westchester County that our pursuit was coming into New York," Gray said.
"That way, Port Chester and Rye can start staging their units," Gianfrancesco said. "They're all hearing us. It's like one big old fashioned party line."
Nick Gaeta, who was formerly  a firefighter in Ridgefield for 16 years, has been a telecommunicator for 12 years, of which four have been served in Greenwich.
He also commented on the number of calls from elderly residents. "They call and we talk to the same people over and over, and start to recognize them."
"Sometimes they call just for reassurance. They know we'll answer," Gaeta said. "It could be a fall, or they heard something outside and they're alone in the house. We'll send someone out to make contact and make sure they're feeling safe."
Gaeta said there has been a major shift in his work aided by advances in technology. "In Ridgefield we had no screens – just a lot of paper involved," he said.
Lately Gaeta said some of the newer technologies create their own challenges.
"We're seeing issues with cell phones," Gaeta said, adding that a 911 caller can have an internet phone, or a Voice Over IP phone.
"When it comes in, it's a challenge because you can take the phone wherever you want. People call 911 and the phone gives an IP address at some other location," Gaeta said. A person might have moved to Hawaii and brought their phone with a Greenwich IP address or vice versa.
"It's a challenge. If we make contact with the person – the first question we ask is 'Where are you?'" Gaeta said getting a person's location can be tricky sometimes people will call 911, but can't communicate as to where they are."
Gaeta remembered a call within the last year where a man had attempted to end his own life.
"I was able to get a hold of him (after getting a call from his brother) and talked him out of the house to meet with the officers. I made sure he didn't have a weapon first," Gaeta recalled. "I believe he is still alive."
Gaeta said that incident took a while to sink in. "You're in it and you're focusing."
Repik advises residents to keep their "ICE" information handy. ICE, short for "In Case of Emergency," refers to emergency contact information, which should be kept handy. He suggested storing it as a contact in a cell phone, or always bringing a driver's license along, even if you're just going for a jog or heading out to play tennis.
"We all think we're infallible," he said. "But, in an emergency we need to know who you are."
---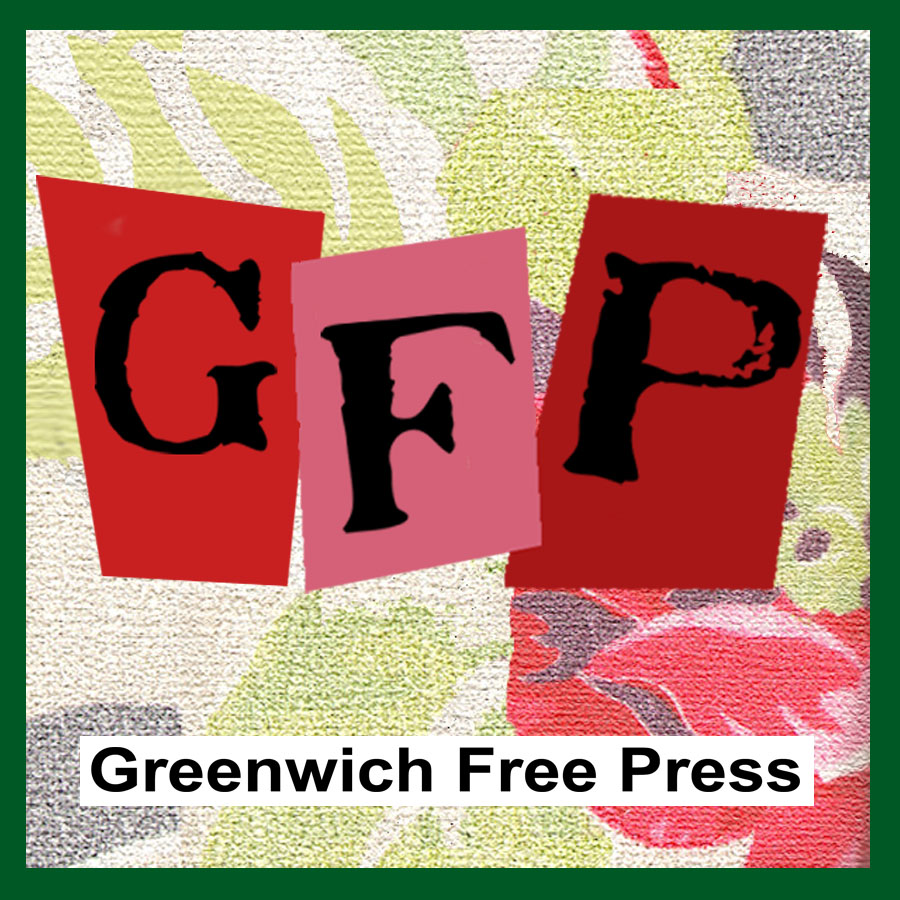 Email news tips to Greenwich Free Press editor [email protected]
Like us on Facebook
Twitter @GWCHFreePress
Subscribe to the daily Greenwich Free Press newsletter.