Forget what you might have thought about adoption. At Forever Families through Adoption (FFTA) just over the state line from Greenwich in Rye Brook, NY, birth mothers have a solution when they don't choose an abortion or discover they are pregnant too late.
"We don't have birth mothers in Port Chester,' said Joy Goldstein of FFTA. "You can bring your baby to school day care at PCHS. It's encouraged," she said. "Black and Hispanic families are less likely to place," she continued, adding that it's no longer acceptable to say "give up" a baby, but rather to "place."
"In this community they keep the babies," Joy said. In fact, at Port Chester High School which is a stone's throw from their organization's offices at 62 Bowman Ave in Rye Brook, accommodations are made for girls to bring their babies to school.
Joy works in tandem with her husband Michael, who is both an attorney and social worker. The Goldsteins, who have three adopted children of their own, are passionate about their work.
And though it can be overwhelming and emotional — there are boxes of tissues in the 'family room' where meetings take place — it is something of a calling for the couple. Michael concentrates his practice in adoptions, and works closely with Debbie Wolf and attorney with FFTA, though the two operations run separately.  FFTA is a New York authorized and Connecticut-licensed, non-profit 501(c)3.
Though there are three types of adoptions: Domestic adoptions, inter-country adoptions and foster care adoptions, Michael and Joy said they deal typically through adoption agencies or privately, and their adoptions are mostly of newborns.
Some of the birth mothers the Goldsteins encounter are incarcerated. "If they're incarcerated while pregnant and don't have a plan and deliver while there, they have to choose adoption unless there is a family member lined up to take the baby. "All their choices have been taken away, so it empowers them," Joy said. "They choose private adoption and a level of openness."
"Just because they are incarcerated doesn't mean they don't have emotion," Joy said. The Goldsteins have worked inside Westchester County Jail in Valhalla and Rikers Island in New York City. "We work with the staff at their invitation. We counsel the birth mothers. Adoption may not be the best choice."
The Goldsteins said that after the movie Juno addressed the topic of adoption, the option became part of the national discourse. In the decades before Roe Vs Wade when girls were sent away, chronicled in Ann Fessler's book, "The Girls Who Went Away: The Hidden History of Women Who Surrendered Children for Adoption in the decades before Roe vs Wade. which gives a voice to dozens of women who describe the stigma of out-of-wedlock pregnancies in the 50s and 60s. It wasn't that long ago that it was considered a disgrace to a family and women were treated cruelly. Post-war aspirations to be the perfect Ozzie and Harriet nuclear family, meant that unmarried pregnant women were shunned.
The Goldsteins say they are often asked what they think of the 2007 movie Juno, starring Ellen Page. In the movie, Page, who plays Juno MacGuff becomes pregnant her senior year of high school and chooses a wealthy couple to adopt her unborn child. Juno quickly dismisses abortion and goes about looking for adoptive parents matter-of-factly, starting with the Pennysaver. When an ultra-sound clinician passes judgement on the pregnant teen, Juno's step mother comes to her defense. And while the twist at the end of the movie ends when the adoptive parents marriage fails, and Juno's baby going to a single mother, Michael and Joy say that last part of the scenario is actually realistic.
The popular MTV series Sixteen and Pregnant also brought up the topic of unplanned pregnancy. And while that program may have contributed to increased acceptance of teen motherhood, there is also increased acceptance of families that look nothing like Ozzie and Harriet. Joy and Michael said it is not necessary to be married to adopt. Nor is it necessary to be wealthy, or have other children, be religious, or of a certain age.
"We are very open minded," Joy said, adding that adoptive families may be gay couples, unmarried couples or single parents. She said that parents can also adopt a child of a different race. "Many people who come to us have been through years of infertility," she said.
Joy and Michael said there are so many myths. "Often it is the grandparents who are discouraging," Joy said. "They say, 'You never know what you're getting,'" she said, adding that biological parents never know what they're getting either. "There's no guarantees in life. Parenting has inherent risks no matter what."
Michael and Joy who have been involved with over 2,500 successful adoptions over about 28 years say said that it's the stories that are exception to the rule that are repeated over and over. "Thousands of adoptions take place all the time, and it's boring when it happens well."
Other myths are that it's prohibitively expensive. "There is poor information available," Michael said. "With the internet the information is not always accurate."
And while social constraints that once precluded certain people from adopting have been eliminated, there are tests to pass. "There is a criminal clearance, child abuse clearance, financial clearance, references and medical clearances," Joy said, adding that the process only begins with a birth mother's decision. The process involves the birth mother signing a "surrender" or consent form. In a domestic adoption the adoptive parents are approved. A pregnant woman decides she to have a baby and offer him or her for adoption."We don't say 'give up' any more. That has a negative connotation," Joy said. "We say 'place' a child if a pregnancy is 'unplanned.'"
Joy said that the decision to place a child with adoptive parents is still "very emotional for the birth mother. "Lifetime TV stories are on their mind. We educate birth mothers," she said, adding that knowing the child is loved and cared for is important," she said.
"We see all walks of life among birth mothers, from a 12-year-old to a 40-year-old. "Unprotected sex is rampant among teens," Joy said, and although teen pregnancy is down, she said, "The statistics are voluntary and don't include kinship adoptions." Other reasons birth mothers choose adoption include that they are not prepared to be a parent. "They may have concealed their pregnancies and no one knows. They miss the opportunity to terminate the pregnancy until it was too late."
The typical age range of birth mothers is 16-27, according to Michael and Joy. "Typically they are in the second or third trimester, or at birth, and many are already parents — they already have two or three children and cannot afford another child."
The Goldsteins said they were contacted by the program Teen Mom, the follow up series to 16 and Pregnant, but they declined to participate.
The birth mother's medical expenses, transportation, food, clothing and rent are paid by the adoptive parents fees. The adoptive parents take custody of the baby and file papers with court or an attorney. Post placement there is a home study before the adoption is finalized. Ultimately the birth certificate is amended to change the name of the mother and father.
Adoptive families undergo training including infant CPS, parenting workshops.
At the end of their interview with Greenwich Free Press, the Goldsteins say their goal is to have more positive stories about adoption because the negative stories and inaccurate portrayals in movies and TV are hurtful. "They hurt the adopted child, and both the birth and adoptive parents," Joy said. "Adoption is one more thing for kids to be teased about," Joy said, adding that she does an anti-bullying program in local schools.
"It is very emotional career for us," Joy said. "We cry in every room. there are positives and negatives every day. It's not an easy place to work." The top goal of Forever Families through Adoption is to link children with permanent loving homes. The adoptive parents of three boys assure the curious that adoption does work.
Forever Families Through Adoption is located at 62 Bowman Ave in Rye Brook, NY 10573. Tel (914) 939-1180.
---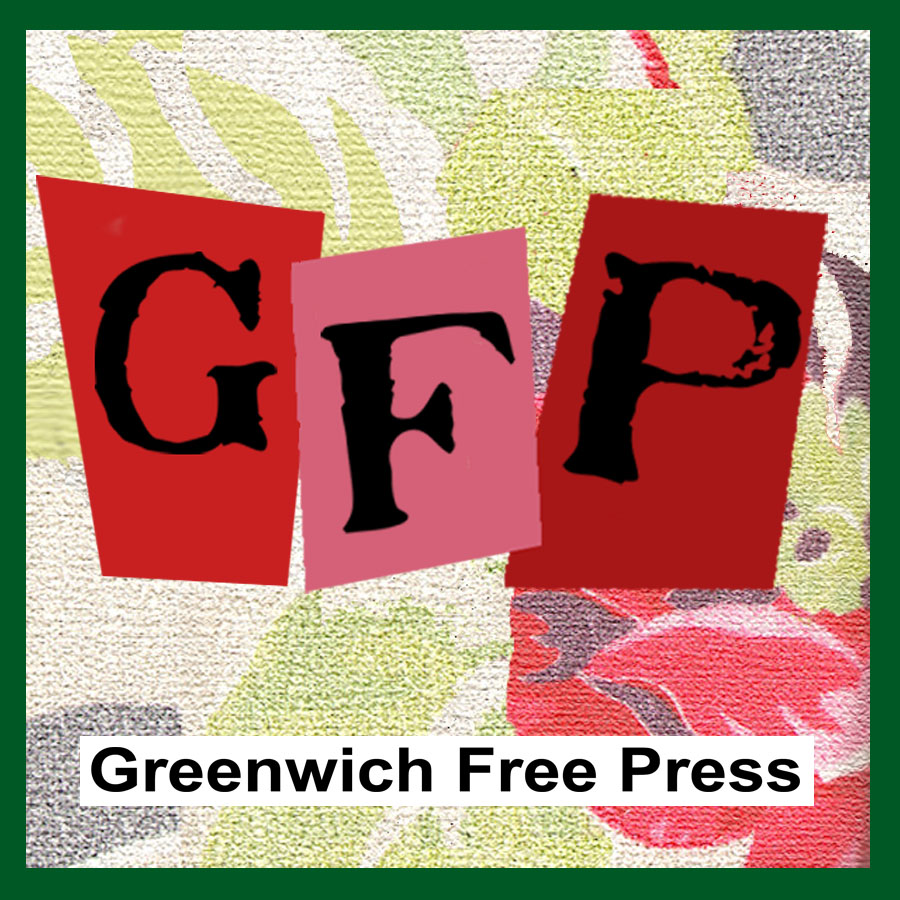 Email news tips to Greenwich Free Press editor [email protected]
Like us on Facebook
Twitter @GWCHFreePress
Subscribe to the daily Greenwich Free Press newsletter.