Last week our feature "Spared From the Wrecking Ball: 1920 Grigg Street House" garnered 40 Facebook likes and a tremendous number of page views.
From there, the idea for a  series on old home renovations was born.
Next week, look for a feature on State Rep. Fred Camillo's Church Street West home, circa 1898.
Sadly, the renovation came about as the result of a fire that did not spare the life of the upstairs tenant's dog, but the structure overall was in tact and retains its charming porch, columns and gingerbread trim.
Please email the editor if you have a suggestion on a feature of an old home restoration or renovation.
8 Circle Drive from ETN Management to Roberto Cortina and Maria Carmona on July 1, 2014 for $1,350,000
95 Club Rd from Daniel J Gonahue and Judith A Donahue on July 1, 2014 for $6,755,000
346 Stanwich Rd from Marian Burke to Anastasia Titarchuk on Huly 1, 2014 or $1,505,000
72 Florence Rd from Robert J Mauceri trustee of Seymour Polansky Revocable truest to Edward McGeary III on July 1, 2014 for $425,000
19 Riverside Lane from Henrik Villumsen to Dakkuri Raja and Paulina Vidakkuri on July 1, 2014 for $976,000
507 River Rd from Evangelina M Bertina to J Kohlberger on July 1, 2014 fo4 $725,000
8 Loughlin Ave from Katherine Obuchowski to Teresa Delany and Blake Delany on July 1, 2014 for $725,000
15 Miltiades Ave from Megan Logue to Brian Jennings and Renee Jennings on July 1, 2014 for $1,767,500
8 Glen Court from Andrew Dennis Wood to Hendrick Lammers and Louise Lammers on July 1, 2014 for $1,700,000
115 River Rd #10 and Boat Lip #7 from Quinn R1, LLC to Megan and John Logue on July 1, 2014 for $750,000
12 River Lane from Howard P Serrell to Joyce Somm Trustee of Joyce Somm Living Tresut on July 1, 2014 for $1,500,000
57 Sundance Drive from Brian p Jennings and Renee Jennings to Robert P Altomaro II and Zorianna Altomaro on July 1, 2014 for $1,178,000
46 Tomac Ave from Gregory Bishop and Joyce Bishop to Joshua Katz and Colleen Cary on July 1, 2014 for $1,405,000
29 Grimes Rd from Antohony Pironti and Harriet Pironti to Scott R Johnson Trustee on July 1, 2014 for $4,800,000
42 Field Rd from Brian O'Callaghan and Alison O'Callaghan to Global Real Estate USA, Inc on July 1, 2014 for $870,000
84 Connectiut Ave from Harry J Nicolay and Gillian Nicolay to Chris Church and Julie Church on July 1, 2014 for $800,000
14 Carissa Lane from Jane Kramer and Scott Kramer to Kenneth James Turano on July 1, 2014 for $1,881,500
40 Ettl Lane, Unit 1 from David Block and Shiu-Min Block to Paulette Wunsch Landes on July 2, 2014 for $862,500
8 Carpenters Brook Rd from Linda Rosa to Irv T Schulman on July 2, 2014 for $3,250,000
69 Hillcrest Park Rd from John A Jones to John T Allen and Jennifer A Allen on July 3, 2014 for $800,000
28 East Point Ln from Richard N Jayson, Estate of to Matthew and Alision Barlow on July 3, 2104 for $6,257,000
536 River Rd (Cos Cob) from Adrian Butler and Tanya Butler to Fernanda Casabona, Lucchini Rocha, Filho Casabona and Carlos Victor on July 3, 2014 for $1,525,000
Unit 801, 70 Riverdale Ave from Carlos E Lowell and Victoria E De Rojas Lowell to Suno LLC on July 3, 2014 for $820,000
12 Rocky Point Rd from Daniel J moses and Allision G Moses to James C Israel on July 3, 2014 for $3,650,000
85 Putnam Park from Mary Desmond to Victoria V Ryan on July 3, 2014 for $615,000
3 Cherry Lane from Barrie L Tiedemann Jr and Tara M Tiedemann on July 3, 2014 for $1,795,000
21 Center Drive from Victoria Harper to Wendy Pei and Carl Fung on July 7, 2014 for $970,000
3 Green Lane from Robert R Israel to Rahul Mathew on July 7, 2014 for $729,000
85 Dingletown Rd from Donna B Purkey to William Nietzel, trustee of the Revocable Trust of William A Nietzel dated 6/30/11 on July 7, 2014 for $2,145000
*65 Patterson Ave from Ronan Cunningham to Winfield and Sally Sickles on July 8, 2014 for $3,250,000
6 Wyckham Hill Lane from Thomas P Kazazes and Christina Kazazes on July 8, 2014 for $4,250,000
20 Corrigan Lane from Mario R Lamar and Patrica M Benitez Lamar to Volker and Kathleen Herrmann on July 8, 2014 for $3,675,000
*4 Perryridge Rd from New York Credit Consulting, LLC to Lisa Gabrielle DiPietro on July 8, 2014 for $800,000
526 Indian Field Rd from Irina Knaster to Anik Sen Kumar and Sen Rosemary Patricia on July 9, 2014 for $6,200,000
3 River Ave 2-B from Jennifer Aiello to Ellen S Picard on July 9, 2014 for $615,625
21 Fletcher Ave from Nichele Pastore to Rettina E Carlucci on July 9, 2014 for $298,000
65 Calhoun Ddrive from Peter E Pattison and Jane G Pattison to Mark A meyer and Elizabeth Park on July 9, 2014 for $3,050,000
44 Bote Rd from Niels Sherry to Matthew and Jennifer Tomkiel on July 9, 2014 for $1,525,000
Related Stories:
Spared From the Wrecking Ball: 1920 Grigg Street House
P&Z Discusses Possible Multiple-Unit Dwellings, Corner of Milbank & Havemeyer
What's Next for the Wrecking Ball in Greenwich? Ridge Street 4BR Oldie
What's Next for the Wrecking Ball in Greenwich? $1.575M Vintage Milbank Ave Home
Busy 30 Days in Greenwich Real Estate
___________________________________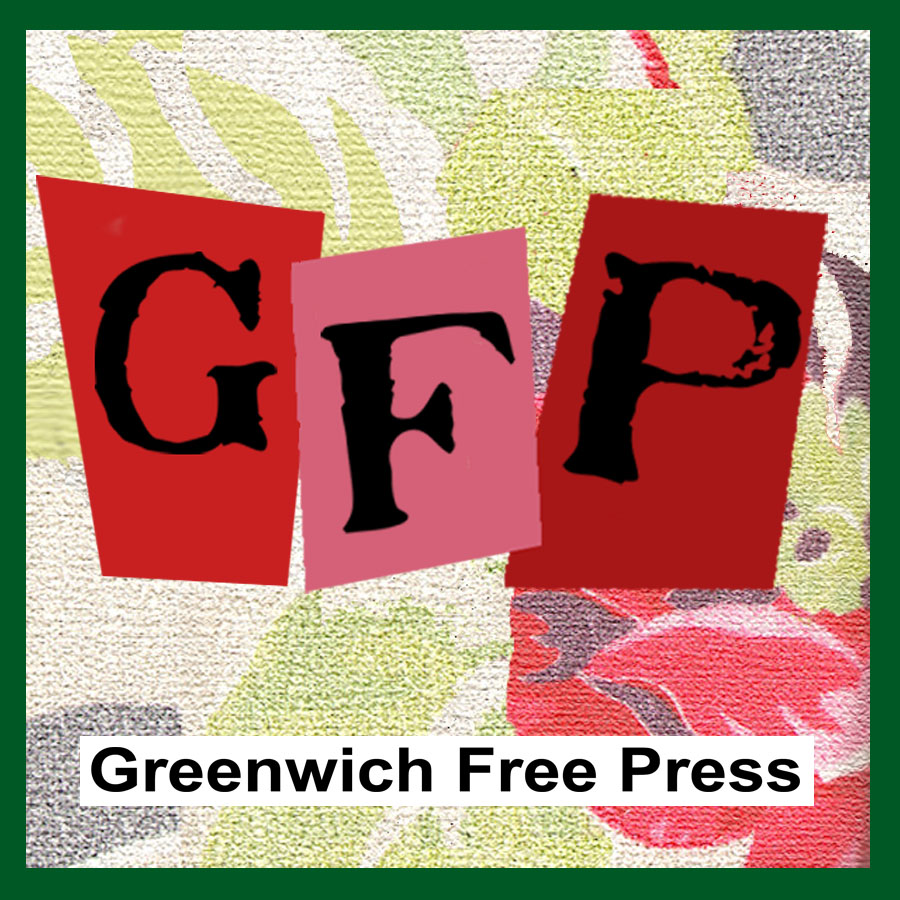 Email news tips to Greenwich Free Press editor Leslie.Yager@GreenwichFreePress.com
Like us on Facebook
Twitter @GWCHFreePress