Harro Stoever, a longtime resident of Greenwich, CT, passed away peacefully at home on January 6, 2022. He was 81.
Born in Rantrum, Germany on January 12, 1940, he was the son of Henrich and Dorothea née Hansen Stöver. Harro, a Master Baker, came over from Germany when he was 18 years old to work at the family bakery, Widman's on Greenwich Avenue. He also baked for many local businesses including St. Moritz, The Clam Box and The Half Way House. In 1980, he opened his own bakery, Stoever's Bakery off Greenwich Avenue.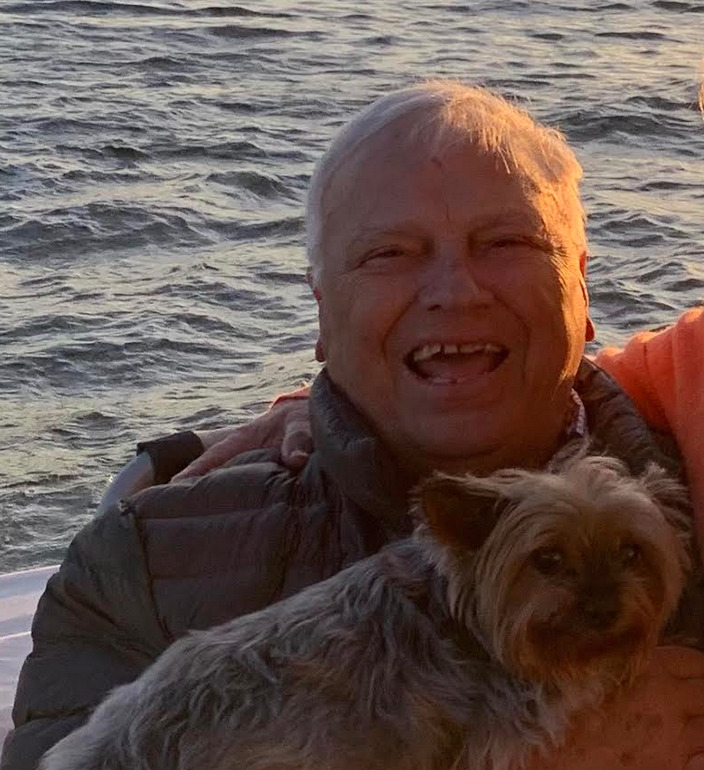 After several years of successfully running a family business, Pepperidge Farm approached him and asked him to join their Research and Development Team. He flourished in Corporate America being a Master Baker and helped create many Pepperidge Farm products and received several awards for his amazing accomplishments.
Harro enjoyed traveling the world, good food and meeting new people. He was an avid boater and member of the GBYC and BSBC in Greenwich. He enjoyed spending time on the Long Island Sound with many friends and family, especially his dear friend Billy.
He used to say there was "no better place to be than here in Greenwich on the boat and watching the sunset; We are so lucky."
Harro will be remembered for his bigger than life personality and for being the best Opa ever. He was a big kid at heart and adored his family. He loved a good joke and a good laugh. He loved to go wide open with his boat and to make others laugh. He is famous for saying "What da Hell?!"
Harro is survived by his wife Grace, née Robertson Stoever. His son Arthur of Vail, Colorado, daughters Karin-Marie and fiancé Robert Bray of Greenwich, and Kirstin Stoever Martin of Maryland Heights, Missouri. He was a loving Opa to his three grandchildren Hunter and his wife Amy Stoever of Boynton Beach, Fl, and Emily Grace and Wyatt William Martin of Maryland Heights, Mo., a sister, Karin Stoever of Fiji, a brother, Jens Uwe and his wife Astrid, two nieces Lisa-Marie and Anna-Sophie of Puls, Germany, as well as many nieces, nephews and cousins in Scotland and Germany.
Details of a celebration of life to be announced at a later date. In lieu of flowers, donations can be made to Memorial Sloan Kettering or St. Jude Children's Research Hospital.