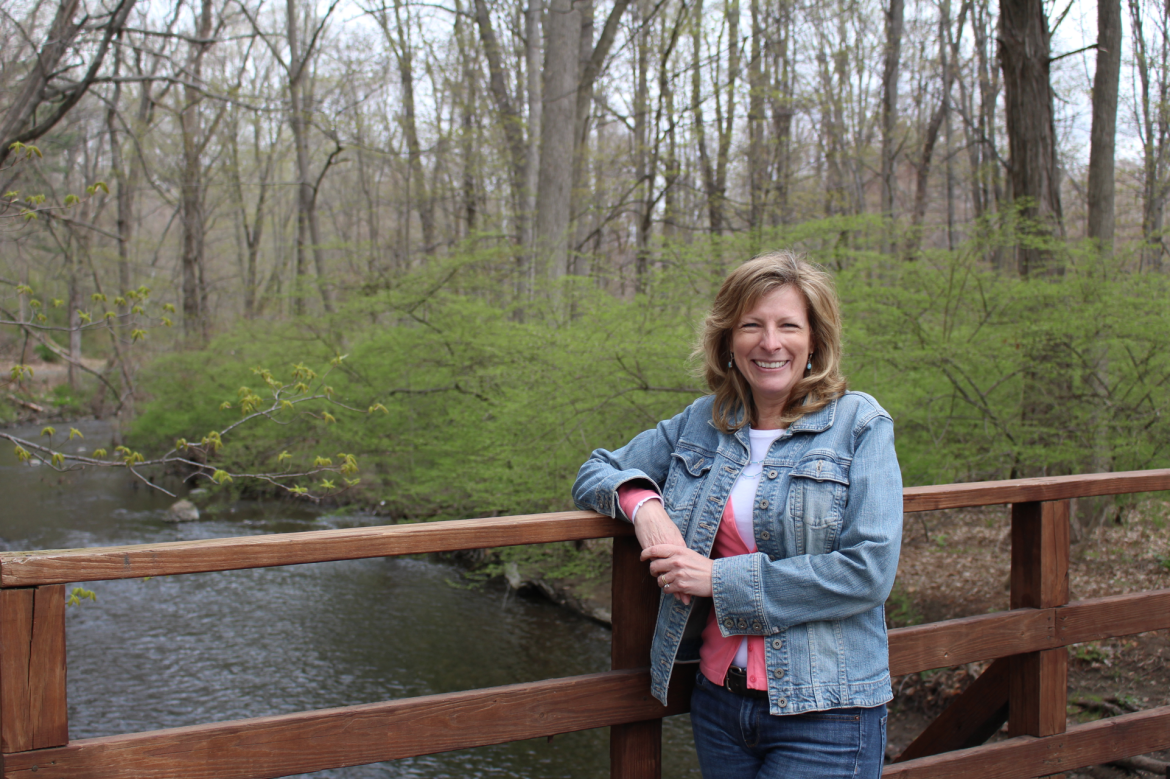 Meet Pat Sesto, who takes over as Greenwich's Inland Wetlands and Watercourses Director on June 1, succeeding Michael Chambers, who resigned from the Agency in March.
Greenwich Free Press traveled to Wilton where Sesto has served as Director of Environmental Affairs since 1992. Sesto answered questions during a visit to Merwyn Meadows, which features a man made beach and swim pond and is crisscrossed by the Norwalk River Valley Trail and the Norwalk River, where recent improvements by Trout Unlimited Mianus Chapter were evident.
"The river was eroding  and Trout Unlimited placed boulders to redirect the energy of the flow," Sesto said. "They're keeping the stream bank healthy to create habitat," she said, adding that the section of the river is known for its Trout.
Sesto said what she'll miss most after 22 years as director of Director of Environmental Affairs in Wilton is the people.
"I'll miss the many valued relationships. When I need something I know who to call," she said, describing partnerships with groups such as Wilton Go Green and Land Trust.
"It's the mutual admiration society here," she said. "It's a very strong ethic of 'Let me help you; Your success is my success," she said. "For example, if there is an open space acquisition."
Sesto said that because Wilton is a smaller town than Greenwich, she has a greater diversity of tasks. As director of Environmental Affairs she leads four commissions: Conservation Committee, Wetlands Committee, Tree Committee and the Deer Committee. "I'll leave behind the Deer Committee and Tree Committee work," she said. I'll have a much narrower focus in Greenwich, but Greenwich is a much bigger Town."
Sesto also leaves behind a short commute. "I'm trading in a 15 minute commute for 45-minutes," she said. "I've never commuted with the flow of traffic," she said of the drive she's made for 22 years from Ridgefield to Wilton. "This will be my first foray into the Merritt Parkway."
Because Greenwich, unlike Wilton, is on Long Island Sound, the job will pose a different set of challenges for the IWW Director, but Sesto is also chair of the Interstate Environmental Commission (IEC), one of the oldest regulatory and enforcement agencies in the region.
"As chair of the IEC we deal with Connecticut, New Jersey, New York and western Long Island Sound," she said. 
Also, Sesto who has a BS in Biology from Eastern Connecticut State University in Willimantic, said prior to becoming director of Environmental Affairs in Wilton, she worked for two consulting companies, Environmental Design Associates (EDA) and Land Tech. Both positions had coastal area management applications, which she said requires an understanding of salt in a water body.
Sesto acknowledged that because Wetlands is a regulatory entity, the scope of work is limited to applying existing rules. "We only have the authority to deal with issues on a site by site basis. We don't have the authority to make wholesale requirements for people," she said. "But each application will be held accountable. And, we will pursue violations."
"Every land use type has its own evils that come with it. Industrial areas can have excess runoff," Sesto said. "In Residential areas, dog waste and fertilizers are culprits. And there's a correlation between impervious surfaces and quality of water." In a town like Greenwich, Sesto said the water pollution reflects upstream mistakes as well as its own.
"You don't have to be a tree-hugger to want to protect your interest in every inch of your property," she said. "It's not going to be my goal to deny you," she said of her role in Greenwich. "But rather to evaluate what you want to do to make sure it doesn't damage the community as a whole."
Sesto pointed out that in Greenwich, with its 375 year history, there are obviously mistakes that have been made along the way. "For example, in the 1970s we didn't know better. Now we use 2015 knowledge. Sometimes that means going back to fix mistakes of the 1970s when there were no wetlands regulations," she said, pointing out that natural resource management is a science. "So the idea of grandfathering in a wetlands practice would be like your doctor treating you based on medicine of the 1970s. You wouldn't want that," she said, adding, "Wetlands regulations were adopted for many reasons. They can be great for the environment and protect property values too."
Of wetlands protection, Sesto said, "It's not my goal to deny your application, but rather to evaluate what you want to do to see if it doesn't damage the community as a whole."
Asked what Greenwich residents can expect from her, Sesto replied that she aims to provide great customer service. She pointed out that although many property owners understand the idea of needing a permit to add a shed or a swimming pool, they don't necessarily understand the need for a wetlands permit. "They don't understand that tree removal or re-grading would be regulated," she said. "It's free to ask, but it's not free to fix."
See also:
New Greenwich Wetlands Director Comes from Wilton
Greenwich Wetlands Director Michael Chambers Leaving After 17 Years
---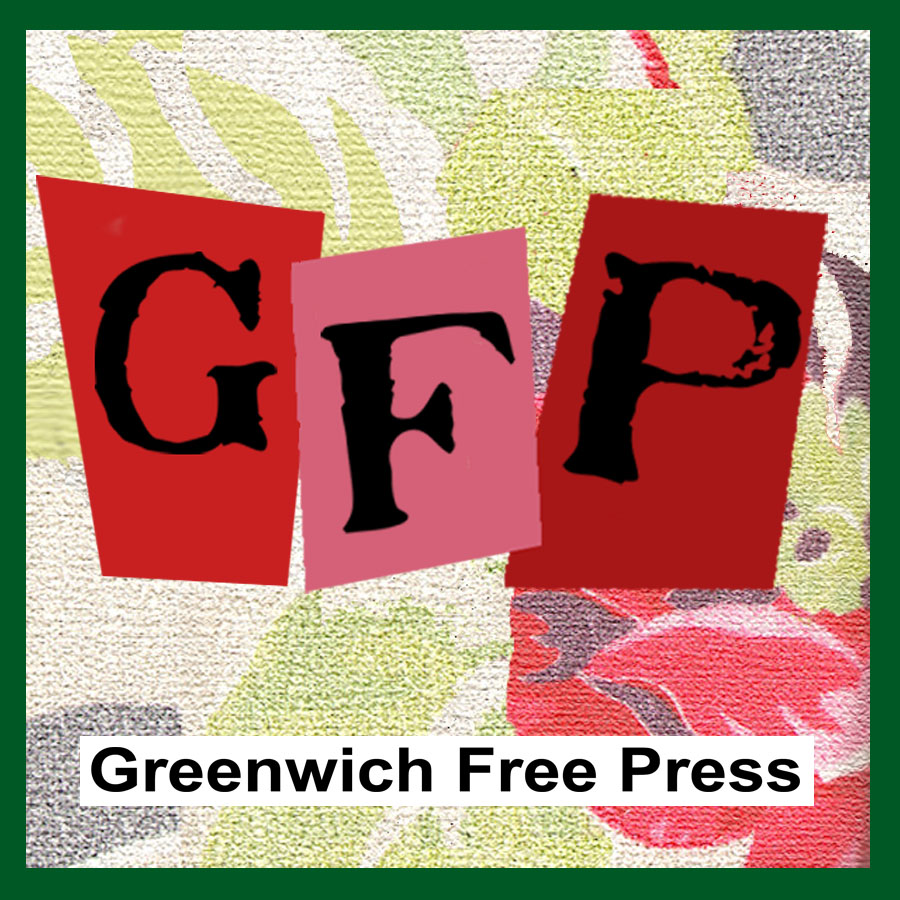 Email news tips to Greenwich Free Press editor Leslie.Yager@GreenwichFreePress.com
Like us on Facebook
Twitter @GWCHFreePress