The first meeting of 2015 of the Board of Selectmen dispensed of business in favor of a tribute to Republican Selectman Dave Theis, who died suddenly on Dec. 23 at the age of 65.
First Selectman Peter Tesei spoke of the lasting contributions of his colleague, describing him as "select," by definition excellent, rare, superior, first class, first rate, top notch.
"Dave was more than esteemed colleague," Tesei said. "He was a dear friend…Dave would often say to me, 'Mr. First Selectman, Don't worry, I got your back.' It became a joke between us, but it was genuine. He meant it."
Tesei said that his own small children had gravitated toward Theis, describing how during election season, driving around Town with his children, he would ask them who they would vote for. "They'd say, 'Dave Theis. Dave Theis,'" he recalled. "He enjoyed being with people, the interaction, the robust give and take."
Selectman Drew Marzullo evoked his colleague's memorable sense of humor. In a joke Theis was known to tell, two friends wonder whether baseball exists in heaven, and when the time comes that one does die, he comes back and reports a mix of good and bad news to his friend. As the joke goes, the good news is that baseball does exist in heaven. The bad news is that on the next week's roster, the other friend is scheduled to pitch.
Marzullo said that when he and his partner went through the long process of adopting their son, Richard, now 4, Theis would ask for updates. "His support was unwavering," Marzullo said.
Recalling the day six years ago that he met Theis and each had won their party's nomination for selectmen, "Dave said, 'No matter what happens, let's have fun,'" Marzullo recalled. "And we did. From the day we got elected in November, until our last meeting in December, we did have fun."
Former Selectman Peter Crumbine said that when he ran for office and voters were unfamiliar with him, he devised a strategy of standing next to Theis at events. "You just she'd stand next to Dave Theis and people would come up to you," he recalled.
Former First Selectman Jim Lash had similar memories. Describing a church fair, he said, "I was introducing myself, and along comes Dave. People just started being attracted to him… People would appear…Dave knew all the people. He'd ask about their families. He'd ask about their jobs, about something that had happened to them a week before. He wasn't just going through the motions."
Town employee Robert Peterson recalled walking the corridors of Town hall back  in the 1960s when the building was Greenwich High School, and described himself and Dave Theis as jocks.
"He was a football player. I was a swimmer," Peterson said. Describing himself as a roughneck from Happy Valley in Pemberwick, Peterson contrasted himself with Theis, who he described as a gentleman.
Jim Boutelle a former student of Theis at Greenwich Country Day School, recalled knowing him in 1975. Describing the how over 100 GCDS alumni reacted on Facebook to news of the death of Theis, Boutelle said, "He was important. Dave was memorable," he added, fighting back tears.
"I tried to explain to my 11-year old daughter, about Dave, and the only way I could explain it was in the terms of Disney. I said, 'He's like the Cheshire cat. He may have disappears but his smile will always be there,'" Boutelle said.
Ruby, a Deaconess at Greenwich Baptist Church, recalled how this past fall, all three selectmen had attended Sunday services at her church anniversary.
"Now this particular Sunday we were all having a Holy Ghost good time. …We were feeling particularly happy and jovial running around the church saying hallelujah and praise God. If you know anything about a black church, you don't hang around for just one hour," she said. "This particular Sunday was about two and a half hours… So, after the others left, I looked around, there was Dave. Still there. I was impressed. And he said, 'Ok, Ruby, where's the fried chicken?'" she recalled.
"I was impressed by his spirit, impressed with his humanity and I'm truly truly going to miss him," said the First Baptist Church deaconess.
At the close of the tribute, Lt. Kraig Gray of the Greenwich Police Dept., draped a flag over the counter at the head of the Town Hall meeting room with an invitation for all to share remembrances of Theis.
On Saturday the public is invited to attend a memorial service for Mr. Theis on Saturday Jan. 10 at 11:00am, at Christ Church Greenwich, 254 East Putnam Ave.
Related:
Greenwich Selectman Dave Theis, Longtime Cos Cob Resident Has Died
Time and Location Set for Memorial Service for Dave Theis
---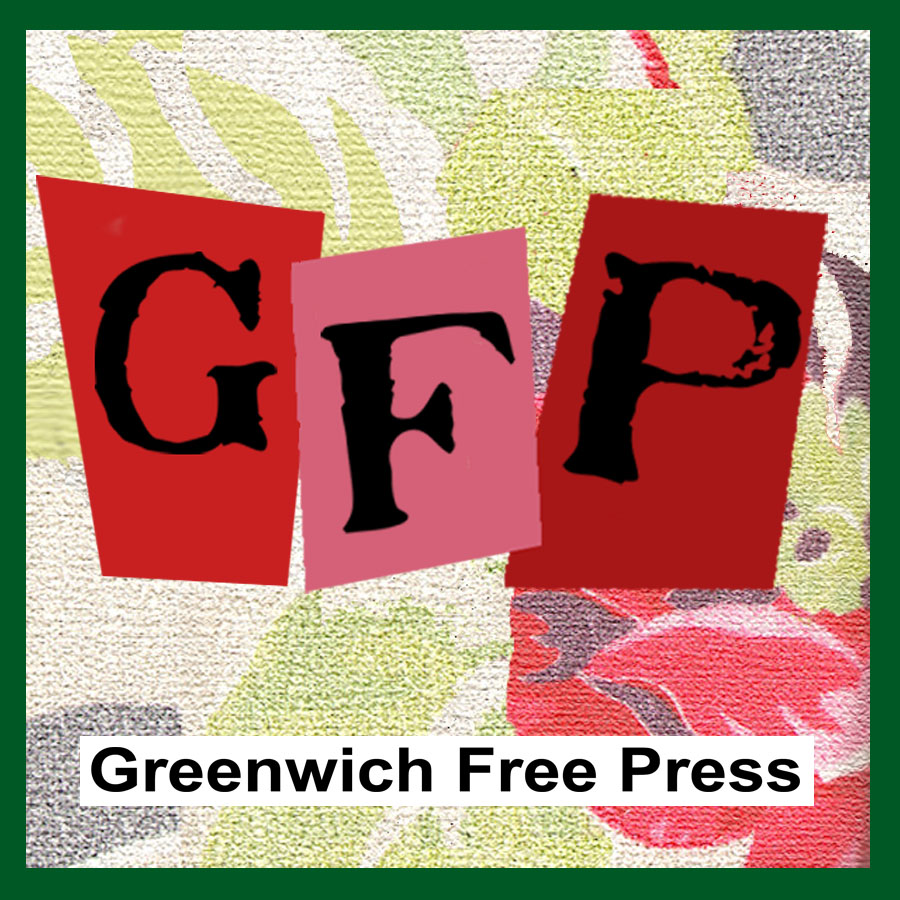 Email news tips to Greenwich Free Press editor [email protected]
Like us on Facebook
Twitter @GWCHFreePress
Subscribe to the daily Greenwich Free Press newsletter.