During the Dec 4 Board of Selectmen meeting, the first to include newly elected Democrat Sandy Litvack, town attorneys Wayne Fox and Amina Ahmad provided an orientation that focused on the Freedom of Information Act and executive sessions.
Ms Ahmad talked about the difference between a special versus a regular meeting, requirements for noticing meetings, and who is responsible for compliance when multiple boards are invited to one meeting.
She also talked about how electronic meetings fall under FOIA in that they cannot exclude the public. She said, for example, a group text or group email among selectmen can fall under the FOIA.
"It's sort of a developing area under the FOI statute," she said. "There's not too much case law on it."
The Selectmen also were advised about using email in their official capacity, and the importance of using their town assigned email address.
Executive Sessions
Ms. Ahmad said there are several reasons to go into executive sessions.
"The most common are for pending litigation, and the other somewhat common reason may be for dealing with an employee issue, a termination issue – the most common. It has to be on your agenda with some specific explanation, and I think you either say 'pending litigation' or something that alerts the public to what you might be discussing."
---
Parks & Recreation Fees for 2018-2019
After the orientation, Parks & Rec Director Joe Siciliano went over the proposed fees for 2018-2019.
Siciliano said Parks & Rec is looking at estimated $5,000,000 in fees to be collected, and that there are about $11,200,000 in operating expenses.
He said the difference between fees collected and operating expenses, is made up from tax payer dollars.
Siciliano proposed a $2.00 increase in the adult beach card fee to include use of Byram pool.
That would bring the price of a beach/park pass from $33.00 to $35.00.
He said the increased fee is only for adults – not for seniors or children – and that the increased fee reflects the ability of beach/park pass holders to have "all inclusive" use of the pool in Byram.
The pool is expected to open approximately June 1, 2018.
A new fee category is one for guests at the Byram Pool. Siciliano said an $8.00 guest fee will allow residents to bring a guest to the Byram pool for the day.
First Selectman Tesei asked how guests will be identified as having paid for a day pass at the invitation of a resident. Siciliano said it may involve a bracelet or a stamp, but the mechanics have yet to be worked out.
Siciliano said Parks & Rec tries not to adjust the beach fee annually. He said they try to keep price adjustments minor.
He said some fees are intentionally low "leader fees," designed to attract the public to use certain facilities.
For example, he said, the public public skating fee is intentionally low in the hopes that people attend a session and then sign up for skating lessons, hockey and other programs at the rink.
Siciliano said his department aims to be inclusive. They work through social services to identify residents who are financially struggling, and offer them assistance for park passes.
There is a separate scholarship fund that provides full or partial scholarships to families or individuals with needs for specific program activities.
Last year Parks & Rec distributed 120 scholarships for programs like camps, hockey and skating programs.
Additionally, over 500 free beach passes were distributed after residents were screened through social services.
Mr. Litvack asked about the proposed $25 increase for parking stickers for non-Greenwich registered vehicles from $125 to $150.
Siciliano said that when the program started for non resident vehicles in 2001, the fee was initially $100, and that there was an increase since then to $125. For 2018-19, he proposes a rise to $150.
"There's is a calculation from the finance department to make sure we're true against what the residents are contributing on their taxes for vehicles," Siciliano said, adding that ultimately, the goal is for non residents to pay an equivalent of what residents are paying through their taxes.
Mr. Litvack asked if the data exists to back that up.
Siciliano said approximately every three years, the town's finance department does a calculation.
"We keep the calculation current because if it we're ever challenged in court, we'd make sure that we're not discriminating by charging too much, or that we're not arbitrarily saying, 'This sounds convenient, so we're going to charge this amount,' so we have something to back  back it up in the event we have a lawsuit why we do certain things, especially the access to the beach and parks."
Siciliano said that since last summer, the Parks & Rec department no longer issues beach stickers.
"People had to get used to that," he said. The previous policy allowed entrance to the dump with a beach sticker.
"Everything we need to know about you is on the back of your park pass," Siciliano said referring to the bar code on each beach/park pass. "When you go through the gate and they validate your card, it verifies you're a resident and that you paid your tax on your vehicle."
Beach Passes for Former Town Employees Who are Non-Residents
Mr. Tesei said a frequently asked question comes from retired Greenwich employees who no longer live in town, but want beach passes.
Mr. Siciliano said many years ago the Board of Selectmen, comprised entirely of predecessors to its current members, voted that people who were in service for the town and immediate family to be able to use beach facilities.
"If they retire, that benefit goes away if they don't live in town," he said. "It was a part of a contractual issue at the time."
"We need a consistent policy so that we don't make exceptions," Siciliano said. "We're not going to alter the policy for retired teachers or volunteers. The reason is if we we're ever challenged in the future, we can show we are not making exceptions to our policy."
Mr. Sicliano said he hoped to have the Board of Selectmen's approval of the new fee schedule by Jan 1, 2018 because some fees need to be implemented by Jan 1.
---
Banners on Greenwich Avenue
Mr. Toner questioned the new $250 fee for banners hung across Greenwich Avenue.
Mr. Siciliano said a number of groups and organizations have sought to put up banners on Greenwich Avenue.
"I have encouraged them," Tesei said.
"You can encourage them, and we can accommodate them," Siciliano said, adding that the $250 fee reflects overtime incurred because the banners cannot be erected during the day, and the town has been absorbing overtime costs.
"And it takes a tree truck with a couple guys," Siciliano said.
Later, Mr. Tesei clarified by email to GFP that banners have been limited to local organizations whose activities directly benefit non-profit agencies.
He said about 8 to 10 of such organizations were approved for banners in 2017.
"We'll put it up, but you have to do some reimbursement for hanging the banner and taking it down," Siciliano said. "We have a template form, and we'd manage it out of our office. You can refer them to us."
Siciliano said the banners cannot be erected more than two weeks prior to an event.
See also:
Are Greenwich Beaches Too Crowded?
Don't Scrape off Your 2016 Beach Sticker; Holly Hill Honors Expired Stickers
---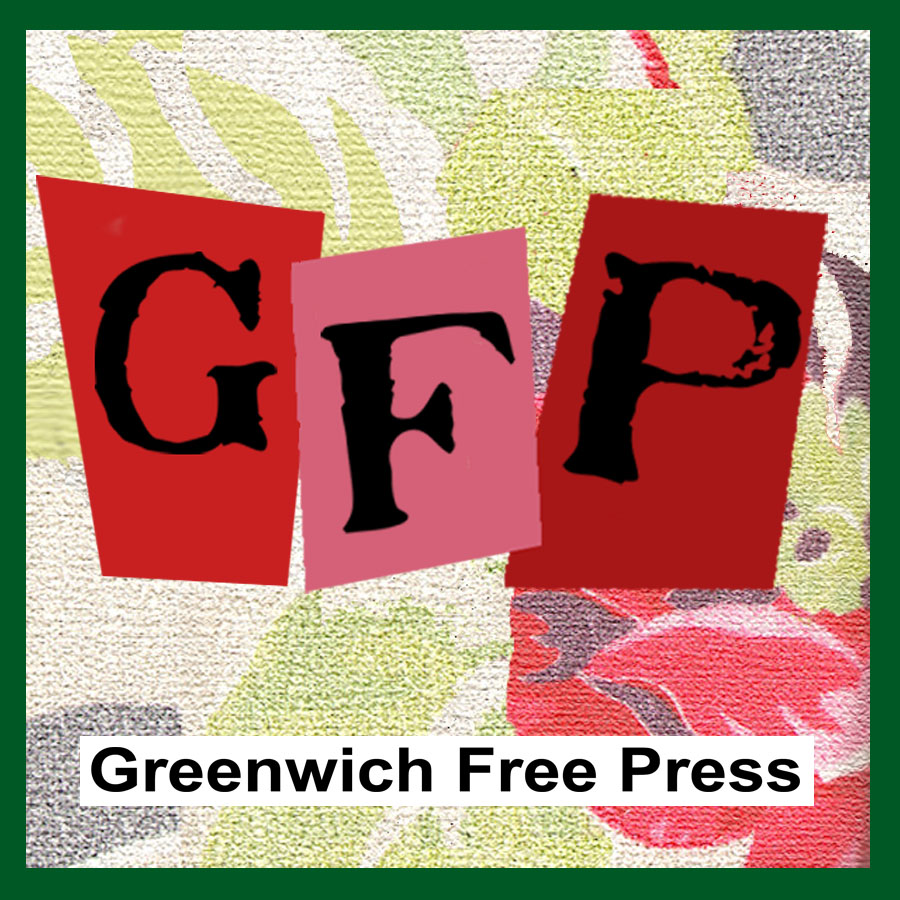 Email news tips to Greenwich Free Press editor [email protected]
Like us on Facebook
Subscribe to the daily Greenwich Free Press newsletter.