The residential parking genie is out of the bottle, and there may be no putting her back.
Greenwich residents with residential zone parking stickers will soon receive letters from town's Parking Services Department letting them know their 2017 stickers will remain valid through June 2018.
Greenwich Police Captain Mark Kordick, who has been filling in since Rita Azrelyant's job as Director of Parking Services was eliminated at the end of 2017, said a letter went out to residents on Monday, Jan 22.
Parking Services issue about 800 residential parking permits a year, which is not too many considering there are 62,000 residents.
Yet, there are 17 distinct parking zones in Greenwich.
"It's way too many," Kordick said. For comparison sake, he said the city of Boston has a population of 673,000 and they have 22 different districts.
Residents in zones that require a parking permit also receive two guest permits for their visitors. The applications for stickers, which involve a fee, are processed annually much like park passes, with documents submitted and fees paid.
On Tuesday, Captain Kordick said the department is evaluating the program to make more efficient, accessible, affordable and equitable, which will take several weeks.
"When we're done, zones may change," he said.
Kordick said it doesn't make sense to monopolize personnel to process the residential parking permits, when other town departments are repeating the process.

Furthermore, the Parking Services Dept had until recently been processing applications for Railroad Parking permits at the same time as Residential Zone Parking permits – with renewals due January 1.
That was changed last year, when residential permits turned over on March 1 instead.
Still, Kordick said it will be ideal to have the two tasks – railroad permits and residential permits – at opposite ends of the calendar, with residential zone permits turning over on July 1.
With the extension of the 2017 residential permits through June, there is time to evaluate the program in a larger context.
Kordick said at last week's POCD workshop a resident suggested the town keep information in one place so departments don't do redundant tasks.
"A single residential credentialing program is not a new concept for municipalities," he said. "It helps in a lot of ways – not just getting a permit. It helps the tax collector and emergency services too, because, if we know every person associated with an address, police can verify identities on scene or in a disaster. Also, it presents an opportunity for public safety in terms of emergency notification notices. And, in an evacuation or during a power outage, we'd be able to assist people with special needs," he said. "It would be super valuable."
"The whole residential parking permit was a knee-jerk reaction to a problem that could have been solved more simply other ways," Kordick continued.
Referring to the head of parking services to prior to Ms. Azrelyant, Kordick said, "Allen Corry convinced the Board of Selectmen to pass an ordinance saying there will be a residential permit program, but there was no clear definition in the code about how the program is supposed to run," he said. "It just says we're going have one."
Besides, Kordick said, "There are many other ways to accomplish that and avoid the administrative hassle."
Furthermore, not everyone whose street has residents-only parking is happy.
Kordick said one resident was ticketed for parking on his street in a residential zone, and asked if the town could deactivate the program.
"The Allen Corry standard was for residents to present a neighborhood petition." But, Kordick said, he hears from residents, "'Now we don't want it. Can we do a petition to get it undone?'"
Unfortunately, Kordick said the permit parking program may be impossible to reverse.
"If I had my way we'd do away with it," he said. "But I don't think we can put the genie back in the bottle."
Before her job was eliminated in late 2017, then Parking Services Dept director Rita Azrelyant also said she hoped to contain the spread of residential parking zones. She said she'd inherited requests for new zones including East Elm Street in central Greenwich, Loughlin Ave in Cos Cob and Henry Street (off Byram Rd) by Sacred Heart Parish.
Kordick noted that when one street with residential parking abuts another, problems arise.
"There are unintended consequences, mainly equity," he said. "For example, if two houses abut each other, but one is on a street where there are permits, and the other isn't, it's not fair.  It's disastrous."
In another situation, he said that one of the residential parking zones is on Bruce Park Avenue, but permits have only been issued to a limited range of houses on the street. The other residents are out of luck.
Further complicating the challenge of reforming the program is that the town code contains no details on it. "In the code it says yes we're going to have a residential parking permit program. It is not defined," Kordick said. There isn't even anything in the code that gives parking services the authority to make reasonable regulations.
Kordick said the previous system in residential neighborhoods was to do time restrictions.
"Posting a street 'no parking 10am to 2pm' or 'two hour parking 9-4,' was easier to enforce, more equitable, and required less administrative hassle.  "For years, it worked," he said.
Kordick, who has only been at the helm of Parking Services since December, and is also responsible for his job as Police Captain, said he needs time to better evaluate the program.
In the meantime, don't scrape off those old stickers.
---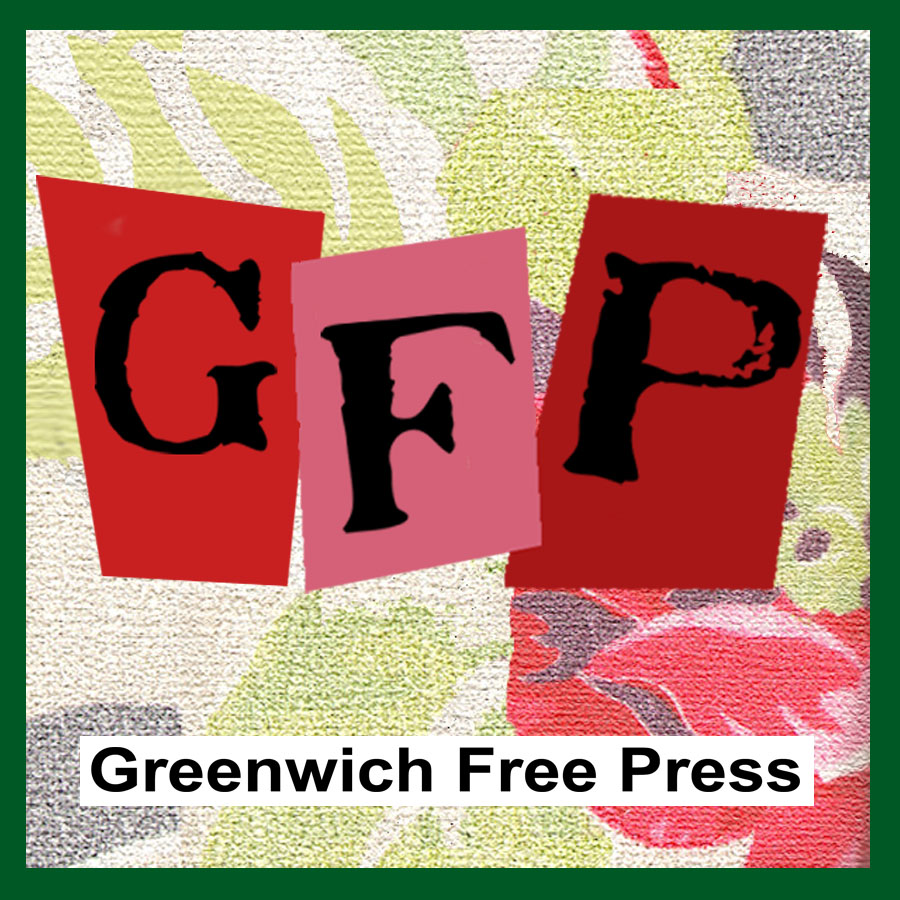 Email news tips to Greenwich Free Press editor [email protected]
Like us on Facebook
Twitter @GWCHFreePress
Subscribe to the daily Greenwich Free Press newsletter