About 200 residents gathered for Thursday's 9/11 Ceremony at Glenville Fire House. Just in time for a beautiful sunset against a blue sky, not unlike the pleasant September weather on this day in 2001.
Christopher Hughes said, "Today we mark a day which the passage of time will never diminish in importance, or the amount of pain, fear and strong emotions it holds for so many here in our community."
"As a community we have made a commitment to remain united and to support these families and to remember them, not only today, but every day," said First Selectman Peter Tesei.
Sept. 11, 2014 marked the start of a tradition to hold the Town's 911 ceremony in Glenville where, where volunteers established a memorial fashioned from salvaged World Trade Center steel.
State Rep Livvy Floren, R-149, read aloud the names of the 23 people with ties to Greenwich who died on Sept. 11, 2001. Twenty-three candles were lit by Mary Jones, Volunteer for Disaster and Emergency Services for the American Red Cross, one in honor of each of those who perished.
Bryan Bennett
Stephen Cherry
Kevin Cleary
Kevin P. Connors
Brian Cummins
Christine Egan
Michael Egan
Ulf Ramm Ericson
Bennett Lawson Fisher
Thomas Galvin
Steven Glick
Donald Greene
Pedro Grehan
James Halvorson

Erik Isbrandtsen

Peter Kellerman
Joseph A. Lenihan
Adam J. Lewis
Edward Francis "Teddy" Maloney
Francis Noel McGuinn
Christopher Mello
Cheryl Ann Monyak
Lindsay Morehouse
Robert Noonan
Michel Pelletier
Michael Rothberg
Jason Sabbag
Stacey Sanders

Frederick Varacchi

Gregory Wachtler
Martin Wohlforth
Charles Zion
Hughes pointed out two empty chairs draped in two special American flags. The flag of honor contains the names of all the innocent civilians killed on 9/11. The flag of heroes contains the names of all the first responders lost on 9/11.
"This has become a tradition at our ceremonies that we will continue forever, and ever," Hughes said.
---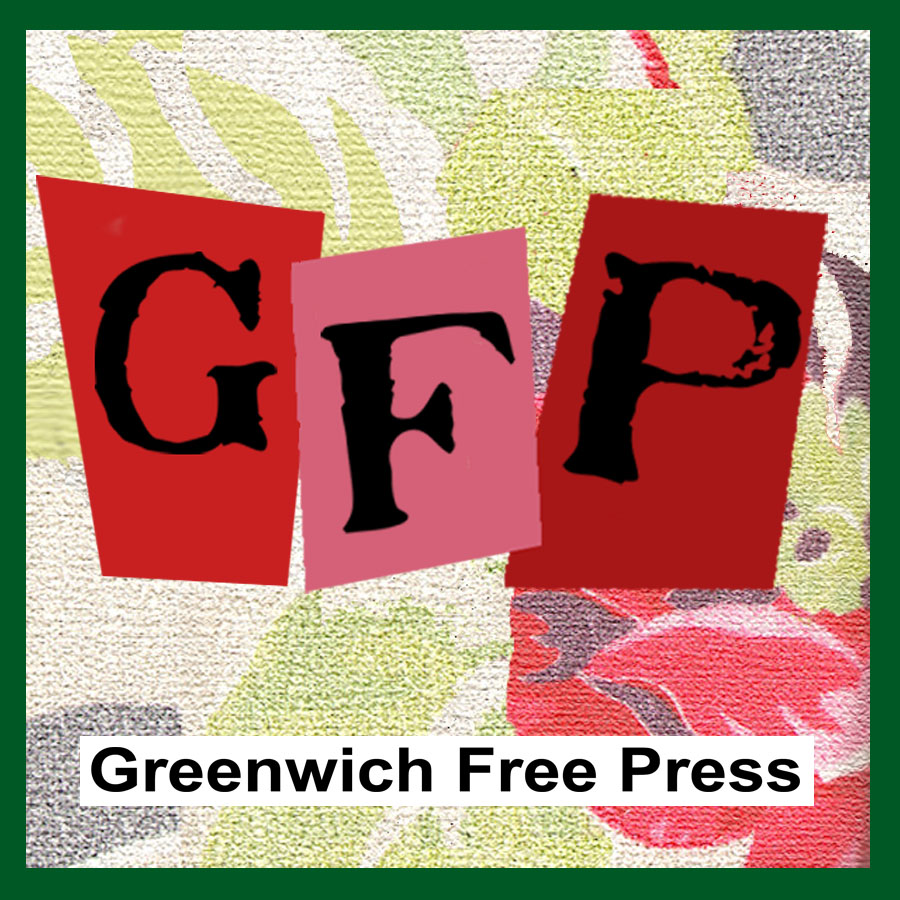 Subscribe to the daily Greenwich Free Press newsletter.
---
"Stories of personal sacrifice and heroism among the civilian victims helping each other on this day showed us all, showed the world, the very best of the human spirit," said Hughes. "We also know that many of those lost on that day were first responders who went into harm's way to help those in need."
Hughes said a group of evil terrorists took not just our friends and family members, but our sense of security here at home. Hughes said there is a war taking place. "A war of good and evil. A war they are intent on spreading and continuing. There are radicalized religious militants out there," he said. "But the reality also is that there are great people in this world. And there are nations that come together as ours does to welcome people from all over the world, making one nation, one community, in peace and liberty."
---