On Thursday, at the Board of Selectmen meeting, Peter Tesei said town officials plan to have a follow-up meeting with Greenwich Chamber of Commerce leadership this week about future sidewalk sales days.
"The professional staff at town hall was very thorough in reviewing the requirements for sidewalk sales days," Tesei said. "The Police Chief has an integral role in that approval."
This July dozens of vendors paid over $1,000 each for sidewalk sales tables on Greenwich Ave for which the police said they lacked permits.
Mr. Tesei said town officials had a number of issues with sidewalk sales this year. "There were concerns expressed by professional staff out in the field and by those of us who observed the activities. So we'll be sitting down with the  chamber to review those regulations and what process should be followed next year to avert any issues."
A week earlier during an interview on WGCH 1490, Marcia O'Kane, director of the Greenwich Chamber said that in response to all the municipal lots filling up during sidewalk sales, "Perhaps we can come up with a new way to address parking for next year's 2016 sidewalk sales."
As for Greenwich Police concern that crowded sidewalks were causing an overflow of foot traffic onto Greenwich Ave, O'Kane said, "We need to talk about how we can make that better.We need to make it safe for our community and those shoppers who come out, because it is a fun event."
On Friday, the Chamber sent out an email to members with a reminder from the Town that businesses are not permitted to put signs on the sidewalk outside stores or offices.
Section 6-166 of the Greenwich Municipal Code (below) states that all signs that are on the public right of way are expressly prohibited, though there are exceptions for certain non-commercial activities, such as public safety.
The Chamber email said the reminder came with a hint that an enforcement sweep may be in the offing. "Please don't get caught," the email warned.
---
Sec. 6-166. LOCATION OF SIGN.
(a) No sign shall be located on the roof of any building or on any exterior wall so as to project above the top of said exterior wall at the location of the sign. No business sign shall face any lot line of any immediately adjoining lot in a residence zone within a forty (40) foot distance.
(b) All signs on the property shall be so located that they will not interfere with the vision of a driver entering or leaving the property or interfere with visibility at an intersection or traffic light.
(c) No sign shall project more than nine (9) inches over any public traveled way.
(d) A sign may be affixed only to that portion of a building or structure wall which encloses the use to which the sign pertains.
(e) All signs that are on the public right of way are expressly prohibited except those signs erected by or on behalf of:
(1) a governmental body to convey public information or direct pedestrian or vehicular traffic
(2) a public transit company bus stop or similar signs;
(3) a public utility informational signs; or
(4)(i) a hospital or educational, civic, historic, or religious institution; a neighborhood, fraternal or athletic organization; or a country club, that give directions thereto or convey public information and
(ii) temporary non-commercial signs, under guidelines issued by the Office of the First Selectman or designee and for which a permit has been issued by the Zoning Enforcement Officer pursuant to such guidelines. All of such signs shall be no more than five square feet in area. (7/3/93)
(f)For the purpose of enforcement of Sec. 6-163 for residential zones only the term "lot line"
shall be deemed to be the line 15 feet from the edge of the adjacent road surface and the term "right of way" shall be deemed to be the area within the lot line (as so defined) and the edge of the adjacent road surface unless the lot owner or other interested person can show the true lot line or true right of way. (7/3/93)
(g) Any sign on the public right of way that does not conform to this section shall be forfeited to the public and subject to confiscation without notice by any authorized officer. (7/3/93)
(h) The location of flags excepted from the definition of a sign in Section 6-5(44) shall be
prescribed by the Zoning Enforcement Officer. (7/3/93)
Ready with Lollipops: Greenwich Chamber Director is Stoked for Sidewalk Sales
PHOTOS: Sidewalks of Smiles: Bargains on Greenwich Ave Continue through Weekend
---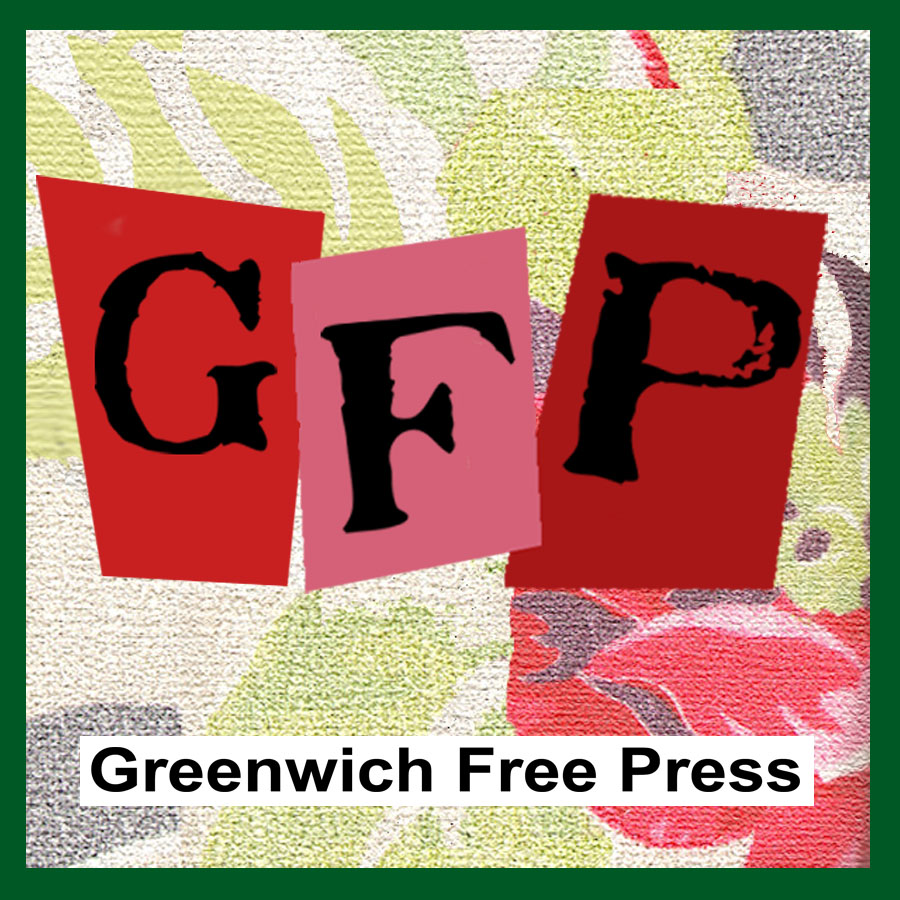 Email news tips to Greenwich Free Press editor [email protected]
Like us on Facebook
Twitter @GWCHFreePress