By Leslie Yager
Bucking more than one retail trend in Greenwich, Olivine Gabbro is not only family-owned, but the store's upscale clothing for women is  designed and stitched here in town.
The store, a partnership of Susan Neumann and her niece Grace Kang, opened in 2009 at 19 East Elm Street, a stone's throw from Smart Kids and Doppio Restaurant.
And while it's less common these days to spot a "Made in USA" label in a garment, Olivine Gabbro's sewing studio is located right around the corner on Mason Street, where a team of seamstresses brings custom orders to life.
Though the store features a rack of ready-to-wear apparel and cases of beautifully displayed jewelry, it is the custom orders made locally that make Olivine Gabbro unique. The relationships forged between the store's owners and customers during the planning process have been the key to success, but also, according to Neumann, those relationships are also what make her work enjoyable. Typically, customers are local mothers and daughters anticipating events like bat mitzvahs, weddings or Cotillion events like the debutante ball.
Describing the genesis of the business, Neumann said that after graduating the top of her class from Parson's School of Design, her niece worked in the wholesale end of the apparel business for Donna Karan and Dolcé & Gabanna, but hungered for a more creative opportunity.
Tapping into the network of mothers and daughters at Greenwich Academy, Kang began taking custom orders for her designs and stitching them in the basement of her Greenwich home.
Neumann, ushering her own three daughters through Greenwich Academy, had no fashion background, but was eager to partner with Kang to form the business.
"Grace is a perfectionist," said Neumann of her niece. "Her designs are beautiful and the work is done to perfection."
Neumann said she and Kang eyed potential locations in Greenwich for some time. Then, in 2009, she said rents came down a little bit and they took a risk.
Neumann said it helped that they had developed the Greenwich Academy following. Over 4-1/2 years since moving into their store, the business has grown and Kang's husband Patrick Chae, who graduated from Georgetown Business School, has become involved.
In the East Elm Street shop, a single rack of elegant dresses and gowns, just one each of Kang's creation is displayed. When the custom dress-making process kicks in, the first step is a muslin fitting, and from there a one-time pattern is created. The customer returns for two or three subsequent fittings before the outfit is complete.
"When you wear one of these gowns, you stand up straight," Neumann said of the moment a customer tries on a completed dress or gown. "It brings out joy in life and inner beauty."
In fact, the name Olivine Gabbro brings the concept of inner beauty full circle. Olivine is a mineral and gabbro refers to a coarse igneous rock. Jewelry is displayed on these rocks which are split open to reveal beautiful semi-precious stone inside.
Neumann derives her satisfaction from forming customer relationships and being a trusted partner in a process, anticipating a customer's once-in-a-lifetime event and feeling connected to the community.
To that end, Neumann weaves charity work into the store and her life, having traveled to India to visit the Nireekshana AIDS clinic and touring an orphanage in Myanmar that was built for victims of a cyclone. Both are projects she supports.
Neumann has even released a CD with inspirational and spiritual music entitled, "Repair My Heart," with proceeds going to the orphanage. The store also hosts shopping events, with a percentage of proceeds going to local causes, and donating clothing items for charity auctions.
OlivineGabbro.com is located at 19 East Elm Street.
Tel. (203) 493-3526
Email: [email protected]
____________________________________________________________________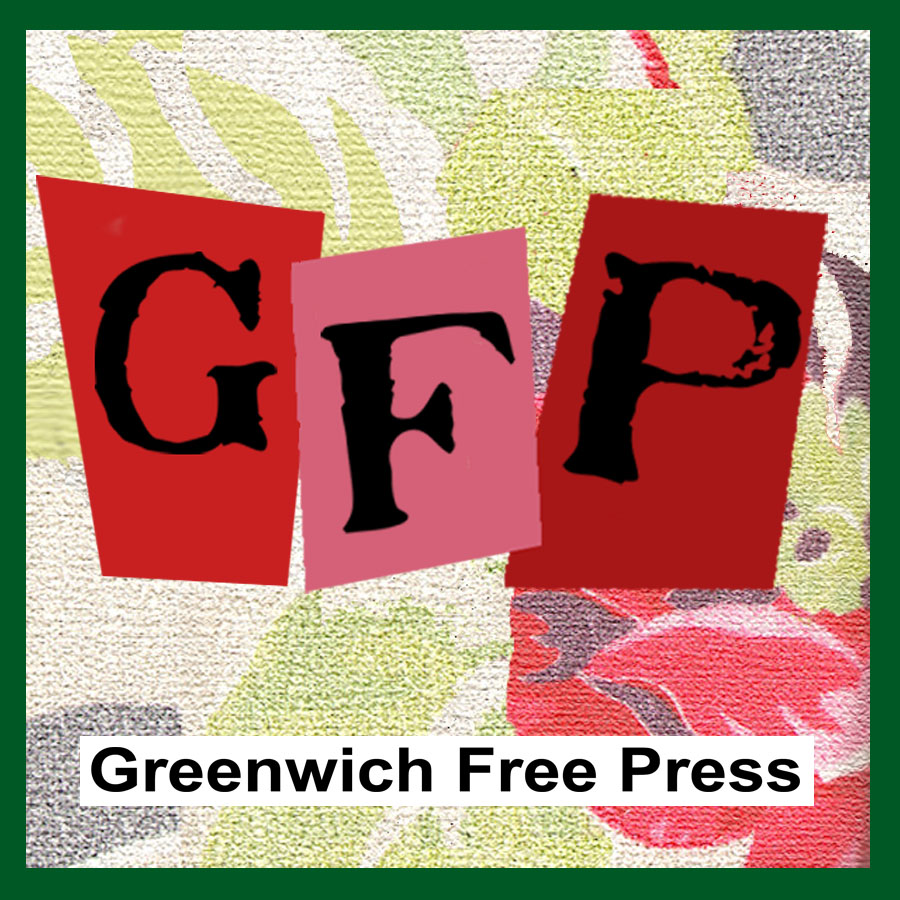 Email news tips to Greenwich Free Press  editor [email protected]
Like Greenwich Free Press on Facebook.