On May 6 the Assessor's office at Greenwich Town Hall recorded the purchase of the large office building at 100 West Putnam Ave for $203,500,000.
News of a contract between Marc Rowan's Apollo Global Management and from Boston-based Rockpoint Group was first reported by The Real Deal. Previously, Apollo leased space in the building.
Back in November 26, 2018 the property sold from Antares to 100 WP Property Doff LL LLC for $130,000,000.
Apollo, a private equity giant with which global headquarters in New York City, has sought to expand its footprint outside the city, and has outposts in Miami and West Palm Beach, Florida.
Prior to the pandemic landlords were lamenting high vacancy rates and some undertook to convert office buildings into residential developments. That changed during the pandemic, as workers stayed away from Manhattan office buildings and did their jobs from home.
Technically the sale was from 100 West Putnam Owner LLC to 100 West Putnam Borrower LLC.
The property includes the large three buildings: the 229,472 sq ft office building built in 1970, a 1800 sq ft Cape built in 1926, and the 4179 sq ft "Slagle House," built in 1901.
All three are zoned General Office use.
According to Bloomberg, Apollo will occupy the first floor and part of the third floor. The office building, which consists of two multi-tenant office towers connected by a glass lobby, is fully occupied, with other tenants including JPMorgan Chase & Co, Strategic Value Partners and UBS.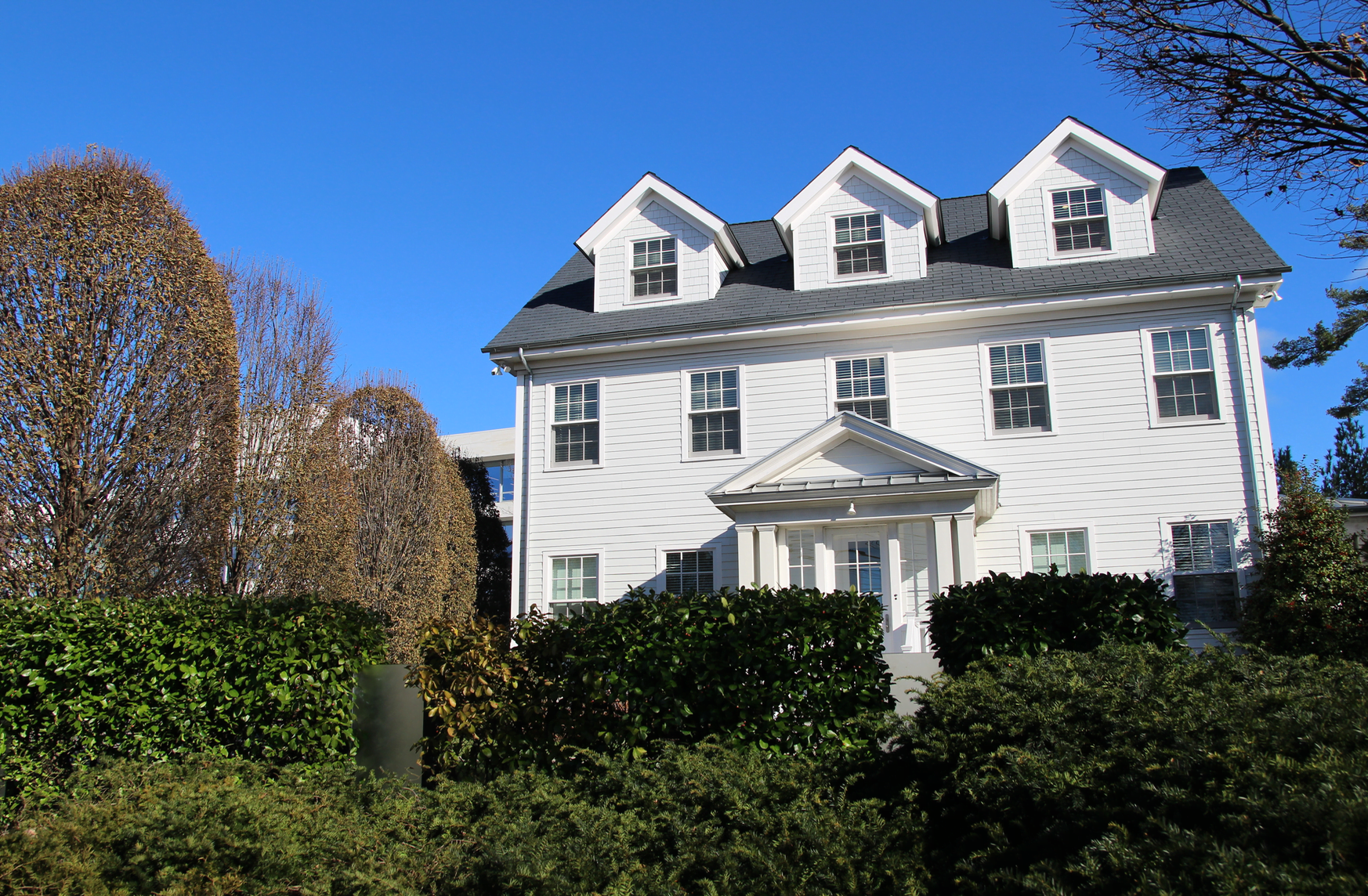 See also:
100 West Putnam Ave Sells for $130 Million, Features Offices Building and Two Houses
Application to P&Z Features 8-Unit Residential & Commercial Building with 1 "Workforce" Unit at 9 Glenville Street
P&Z Watch: Bedroom Counts in 2-Family Application Mean Proposal is Underparked, Denied