"We're just beside ourselves. We work so hard for this prime retail time," said Lisa Eisenman Salley at Something Special Flowers on Thursday afternoon as construction outside her shop at 212 Sound Beach Ave wound down for the day around 2:30pm.
Indeed the storm drain improvement project is beginning to cut into the retail holiday season.
The project began on July 9 and angled parking has been eliminated during work hours.
"I have been in this town for 30+ years and I've just about had it," Eisenman Salley said.
Her sentiments were echoed by several other merchants in the village.
"I think we are all off in terms of business since September," said Marcos Torno who has run Images at 202 Sound Beach Ave for 28 years. "Whether it's raining or sunny, it doesn't matter."
"They promised us this would end before school would open," Ms. Eisenman Salley said. "We're going to become Greenwich Avenue. You know what that is? Nothing? Nobody is walking around. Nobody is even walking into town for coffee."
What appears to be a snail's pace of work and constant digging is partly a reflection of the uniqueness of the road.
Unlike a regular residential road, Sound Beach Avenue has a six inch concrete base underneath six inches of asphalt.
Also, work is being done by multiple crews. For example, the crews who dig for drainage don't do concrete.
Frustrating for merchants is that work comes to a halt at 3:00pm, in time for school dismissal with an eye to safety of children and keeping school buses on schedule. And there have been unforeseen complications with utility lines not being located where they were marked.
None of that consoles the merchants.
Chatting amid the beautifully displayed Thanksgiving and Christmas items in her shop, Ms. Eisenman Salley said that when customers finally make their way in, they're in a bad mood.
"Their  first comment when they walk in the door is, 'It took me a half hour.' You know how hard it is to break them down from that?" she asked. "You have to ride your bike to get here. If you're lucky you won't fall into a manhole."
Like Ms. Eisenman Salley, the merchants try to keep a sense of humor.
"My client said it took 18 months to build the Empire State Building," joked Torno. "And another client said, 'If they find gold, I hope they share the spoils.'"
Torno said he was disappointed that the Dept of Public Works only answers one question at a time.
"From my side, I think the Town of Greenwich should communicate with residents, not just merchants," he said.
Julius Khomitch, operations manager at Sweet Peas Baking Co agreed.
"It's all over the place. There is no one person communicating clearly with a beginning or end," he said. "When we do finally get a response, it is only to one person."
Danielle Torres, manager of Indulge Salon at 204 Sound Beach Ave said scheduling clients has been a challenge during months of construction.
"Every single client has been late, which makes it very hard if the next appointment happens to come on time. Then they're aggravated," Torres said. "We're a small business, and a new business. We've only been open a year and a half."
Walk-in traffic is down too. "It's easier to close my business and send staff home than keeping open," she added.
Ms. Torres said her salon has also experienced issues with water service. "We've had issues of no water, and no water pressure," she said. "It's still sporadic."
At Bennett Jewelers of Old Greenwich, a family business in operation since 1945, Wyatt Bennett said the the impact on parking has discouraged customers.
"The holiday season is huge for us," said Lori Bennett. "But when people can't get here due the obstacles it makes it very difficult."
The Bennetts said that in addition to the project on Sound Beach Ave, construction at the train station and a renovation to their building that took the better part of a year  had impacted their business.
"The scaffolding was off-putting, though access was okay," Mr. Bennett said.
---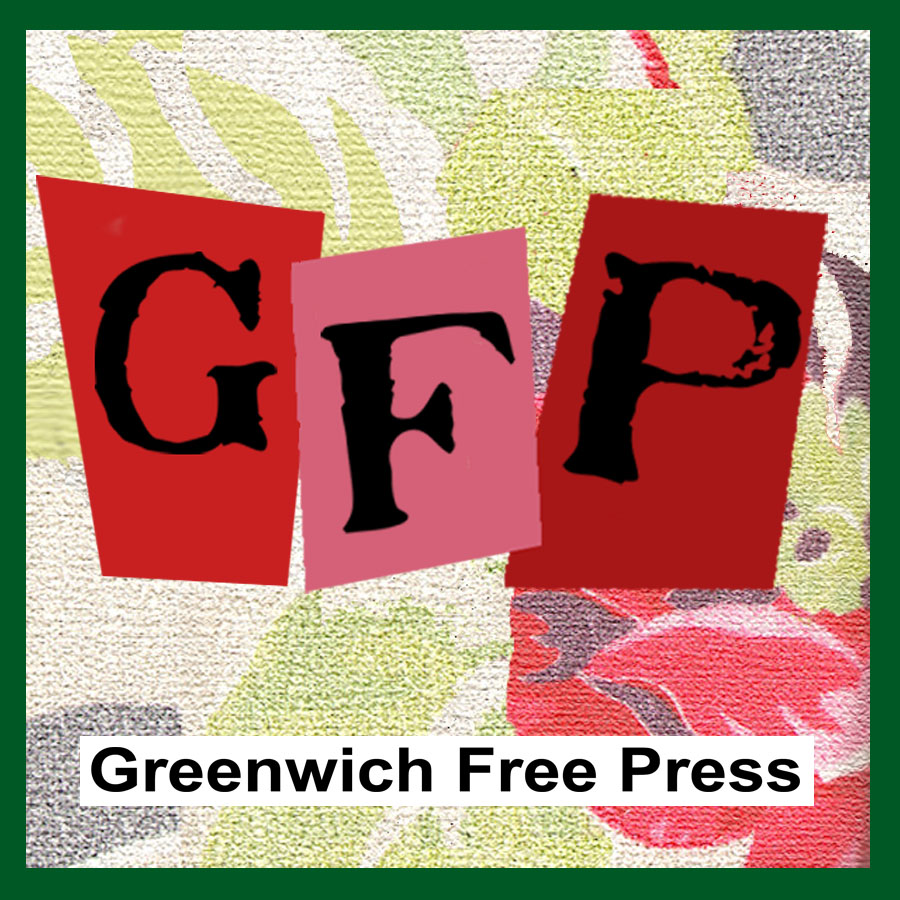 Subscribe to the daily Greenwich Free Press newsletter.
---
At The Haircut Place, a full service salon in operation since 1958, John Hilton, who took over ownership in 1999, said in addition to the loss of angled parking on Sound Beach Avenue, construction equipment takes up parking.
Also, he said, the parking lot behind his salon at 259 Sound Beach Ave was recently re-striped to limit parking to CVS customers and their employees. The lot directly behind CVS is a municipal lot with two hour parking and a limited number of spots. 
"Customers are tired of all this going on," Hilton said with a gesture toward Sound Beach Avenue. "And because of the railroad bridge project, I estimate they built the pyramids faster."
Reached by phone on Friday, Jason Kaufman, senior civil engineer with the Town of Greenwich, said he had been sending updates to associations including the Old Greenwich Merchants Association.
The Old Greenwich Merchants Association shared an Oct 24 email from Kaufman that said the trench restoration was estimated to be completed by the end of the week.
"I understand that it appears slow," Kaufman wrote to the merchants. "There is extensive preparation that is required to restore concrete road base beneath asphalt, including drilling and pinning new rebar to existing adjacent concrete, placing a grid of new rebar and pouring concrete."
In the email to the merchants, Kaufman explained that replacement of the concrete driveway entrance between the firehouse and CVS is expected to be completed early next week, in addition to some restoration to the asphalt driveway between those buildings.
As the project concludes, the merchants said they hope Greenwich residents will return the their charming village in time for the holidays.