By James F. Finn – Third in a series on Greenwich moms returning to the workforce

"I had that idea in the back of my head that my chapter in fashion wasn't finished."
In 2009, Martha Fleming had come to a crossroads. A night out at the American Ballet Theatre would propel Fleming in her current direction as a fashion brand entrepreneur.
Her friend – a former ballerina and Greenwich resident – took her backstage where she saw racks filled with tutus used by the performers. Upon seeing the tutus, Pas De Deux Bridal was born.
"I see wedding dresses," Fleming told her friend. "You're right! Pas De Deux Bridal," her friend replied.
Pas de deux (French: "Step for two") is a characteristic of ballet where both a male and female perform ballet steps together, analogous to marriage as a romantic dance for two according to Fleming.
"I wanted ballet inspired for everybody," said Fleming.
Fleming, and her business partner and designer, Heather Royal, unveiled their collection together this past October at the New York Bridal Show. Their support team is composed of interns and a sales team in California.
Pas De Deux Bridal's current Paquita Fall 2015 collection is different from your typical wedding gown.
"We like to think of it as a modern woman dressing for her wedding that really understands that she can make it her own look. She can mix and match, but then still enjoy the pieces long after the 'I do's' are said," said Flemming. "We even encourage the bridal shops that carry us to suggest them for photo shoots, engagements, and bridal showers. There are so many ways you can wear our collection, that we feel that it's just the very beginning."
Brides are encouraged to wear their dress multiple times – even prior to the wedding date. They have the opportunity to pick from three different colors: ivory (white), blush (pink) and dove (gray).
Flemming reflected with great pride on the exposure received by the press and contemporaries. "It felt really great to have the industry insiders recognize that we were there," said Flemming. "The bridal industry is very tight knit. It was just really nice to have our peers recognize that we were there and we were no longer the new kids on the block."
Flemming estimated that the first shipments of the collection will hit stores by the end of February. Pas De Deux Bridal will hit the racks in Cincinnati, OH, Tampa, FL, and Raleigh-Durham, NC and Japan.
'"It's just a matter of getting our limited samples around to everyone that wants to see them and still be available for photo shoots."
The collection is targeting women of a wide age range. Flemming and Royal staged a photo shoot in Central Park and attracted positive attention from park goers throughout the day. A mother and daughter from Dallas, TX – both engaged to be married – stuck out to Flemming. Both women wanted to wear Pas De Deux for their respective weddings.
---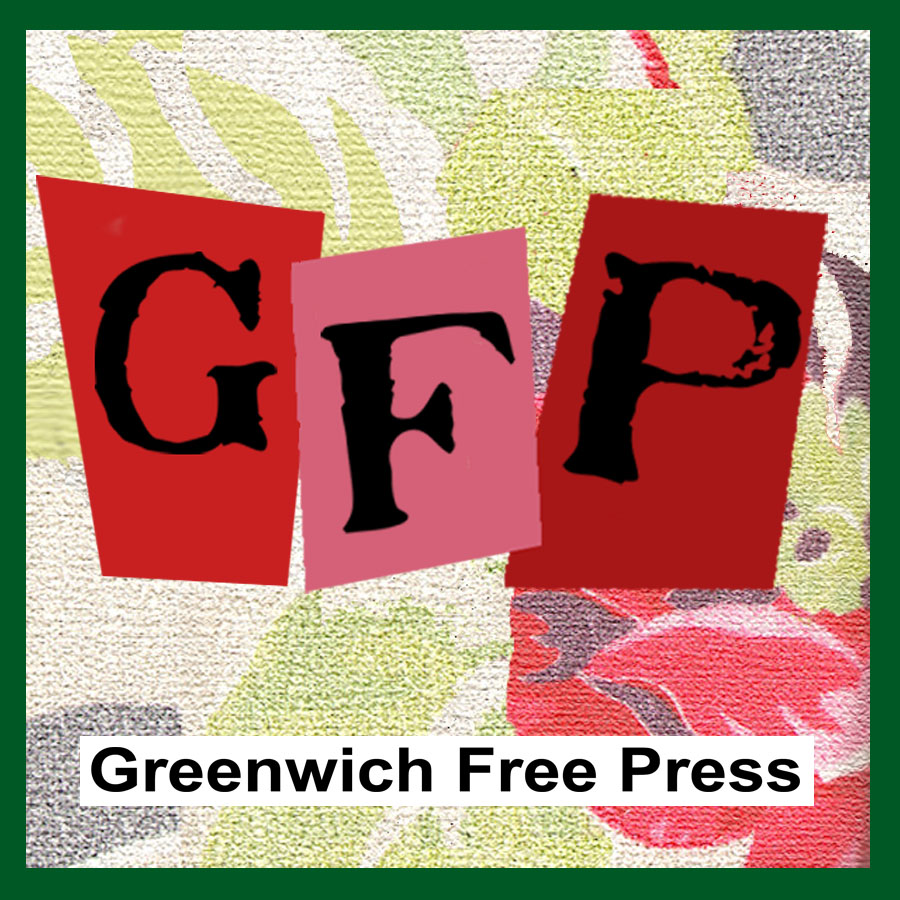 Subscribe to the daily Greenwich Free Press newsletter.
---
"There's that sense of sexiness and youthfulness about them, but we can also make them more modest and more mature for the mature bride – for the second wedding."
Martha Flemming's journey to her current role as the founder of Pas De Deux Bridal began when she graduated as a member of the Chamberlayne Junior College class of 1973 in Boston, Massachusetts, with a degree in Fashion Design and Illustration. Flemming enjoyed working in retail sales and got a job working for shoe designers, Joan and David Helpern, at their Cambridge, MA, store. This short six-month job planted the seed for her career in the luxury fashion retail market.
"I loved the whole idea of luxury market. I loved the idea of handcrafted, beautifully made product that was unique."
Flemming moved back to her home state of Michigan and got a job working at Saks Fifth Avenue in Detroit. Instead of working in Saks' shoe department, Flemming started in the sales department for ready-to-wear and sportswear. During her eleven-year tenure at Saks, she became "the youngest female general manager the store had" and took up different assignments in stores across the country.
"I was always able to really pull upon that experience of having that one-on-one contact with the customer. That's what really prepared me for working at Saks because it was always about the customer."
The year was 1984 and Flemming had come to a crossroad. "I couldn't decide if I was good because I had been trained at Saks and was thinking like a Saks person. Or, if I really had skills and I needed to push beyond those boundaries."
Flemming followed her intuition and left Saks for a start-up acquired by Gap Inc. called, Banana Republic. Flemming became the district manger for the New York tri-state area and was charged with a $30 million dollar budget hiring personnel "by the hundreds." In order to staff stores for three states, Flemming took her store managers, booked a suite of hotel rooms at the World Trade Center, and would power through candidates. Once hired, the candidates would be trained and stores would be set-up according to state regulations. Flemming learned the logistics required to staff, set-up, and run stores.
During her time in store management, Flemming began to contemplate how she would want to develop her own brand. "I wanted to have that next great idea. I wanted to do whatever it was that was going to resonate with a lot of people. I let it sit in the back of my head, so that every time I would do something for a company – I thought, this is building their brand."
In the days predating the Internet and social media, brand ambassadors and a pecunious advertising budget were essential for any retail company establishing an identity and community presence. Today, small businesses and transnational corporations have access to cost efficient communication and advertising channels.
In the late eighties, Martha took on another career: raising her sons, Paul and Tom. Flemming served as a parent volunteer at each of her sons' schools. In her words, "it meant time with my children during the day – pretty selfish of me."
In addition to being a parent volunteer, she served as a member of the board of directors for the Greenwich Art Council, where she served as the vice president of programs. Flemming's interest in best practices for fundraising for non-profit organization led her to study for a certificate in fundraising and philanthropy from New York University in 2009. It was then she was able to apply her knowledge to assist non-profits, who came upon hard times in the aftermath of the 2008 financial crisis.
The next four years and ten months were devoted strictly to creating her ballet themed brand. Flemming pulled back from her volunteer and fundraising work to network, attended trade shows in Las Vegas, took independent courses at Fashion Institute of Technology, and networked with designers and manufacturers in New York City. She also took steps to build her brand by trade marking the name, filing paperwork for intellectual property and a vision for the look of the collection. However, she was missing a critical piece of the puzzle.
"I was driving everybody crazy, because I needed to hire a designer. I was spending money left, right, and center on things that were building a brand, but I didn't have anything concrete to build from. I am not a practicing designer – but I know what sells."
Her hairdresser in New York put her in touch with her first designer – an Emmy award winning costume designer famous for Sex and the City, The Big C, Confessions of a Shopaholic, and Ugly Betty. The first collection was released in October 2013.
"The collection was simple and it was beautifully made and beautifully designed, but it did not resonate with the young buyer."
Flemming held focus groups with different demographics of female buyers to gauge interests. The general consensus: "It was pretty and nice, but it wasn't going to sell."
Flemming and the designer parted amicably. Martha – in her own words, "undeterred," – tapped into her network to look for her next designer. She lined up six qualified candidates. One left an impression upon her.
Enter Heather Royal – an independent bridal wear designer and Flemming's future business partner and designer. What was supposed to be an hour-long lunch, on a cold, January 2014 day, turned into a four-hour conversation that included each woman finishing one-another's sentences. The rest is history.
"I had found the perfect fashion soul mate," Flemming affectionately exclaimed about her partner.
Martha's career has allowed her to develop different skill sets to prepare her as an entrepreneur. When asked what she would say to women who are planning to re-enter the workforce, her message was encouraging.
"I think it is a very scary process – a lot of yourself has gone into the job at-hand of taking care of a home and a family. My advice is to be confident in your ability and to accept that whatever skills you've had in the past – they haven't gone away; in fact, they're probably better than ever. All of the things that you have applied away from the workforce and all those creative ways of making things work, and getting through the days – those are all things that can be applied in your next chapter. I encourage everyone that is even thinking about it to go beyond their comfort zone and start talking to people. Reconnect with your friends in the workforce – they are dying to hear from you. If there is anyway through social media, LinkedIn and Facebook – reconnect and start talking. You'll find it."
---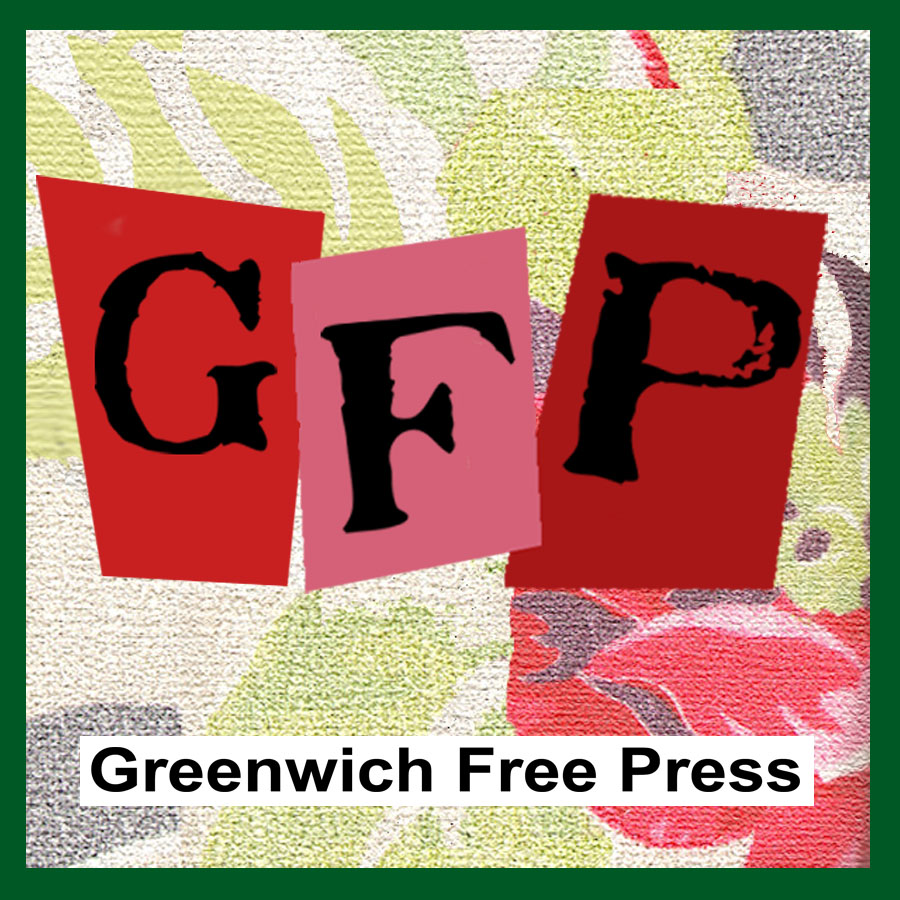 Like us on Facebook
Subscribe to the daily Greenwich Free Press newsletter.