Want to start the New Year with a healthier lifestyle? This salad is a great nourishing dish which is gluten-free, dairy-free, vegan and delicious! 
Caramelized Roasted Eggplant teams up with Peppers, Cucumbers, Olives, Parsley, Mint, Toasted Almonds, Crispy Shallot Rings and a Zesty Meyer Lemon-Ginger Dressing – A Healthy Mediterranean Twist!
A very healthy dish with bold flavors… you will love the Zesty Meyer Lemon-Ginger Dressing tossed in the salad.
We get away with cooking the eggplant in only 2 tablespoons of extra virgin olive oil – it will be crispy, will not stick to the pan, and is perfectly roasted.
Meyer lemons are here! A winter fruit with a mystical flavor, only mildly acidic, with a sweeter flavor then regular lemons. A cross between a lemon and a mandarin orange with an orange- yellow hue (named after the agricultural explorer, Frank N. Meyer.) You will find them from December until April, a shorter season than conventional lemons.
I urge to to try these smooth, golden skinned beauties, and give them a squeeze."They have a way of brightening a gloomy winter's day with natural sunshine."
Recipe: Roasted Eggplant Salad with a Meyer Lemon-Ginger Dressing
Ingredients:

2

 

large 

eggplants, about 1 1/4 pound each

2 teaspoons sea salt

2

 

tablespoons 

extra virgin olive oil 

½

 

cup

 

red bell pepper, cleaned, 1/2 dice 

½

 

cup

 

fresh cucumbers, cleaned, 1/2″ dice

¼

 

cup

 

pitted mediterranean olives

½

 

cup

 

flat leaf parsley, cleaned, dried and coarsely chopped

¼

 

cup

 

fresh mint, cleaned, dried and coarsely chopped

¼

 

cup

 

slivered almonds, toasted until golden

1

 

large

 

shallot*, peeled (see below)

1

 

recipe

 

Meyer Lemon-Ginger Dressing

Method:
Make the Meyer Lemon-Ginger Dressing, set aside.Peel the eggplant in long strips, taking off about half of the skin. Cut into even 1 inch cubes.
Place them in a large colander, toss with 2 teaspoons of salt. Top with a paper towel and a weight (a filled tea kettle works great) and put into a clean sink to drain for 30 minutes.
Preheat the oven to 400 degrees. Place half of the eggplant in a clean tea towel (or paper towels) and gently squeeze excess moisture. Repeat with the rest of the eggplant.
Add the eggplant to a large rimmed baking pan, add 2 tablespoons of extra virgin olive oil, and rub in to coat. Roast for 20 minutes, then toss with a spatula, and continue baking until nice and golden, another 20 – 25 minutes.
Make the shallot rings: fry or roast. See below. Cool eggplant slightly, then toss with 4 tablespoons of the dressing.
Add the vegetables and herbs, toss well. The salad's flavor will improve when the dressing sinks in. Taste, add more dressing if desired.To serve, top with the toasted almonds and shallot rings.
Garnish with mint and parsley sprigs.Add-in options:
Grains, any steamed type you love… freekeh, farro, brown rice or short cut pasta.
A little heat, add some crushed red peppers to the salad with the dressing, or your favorite fresh minced chiles.

Shallots:
I love fried shallot rings on top of the salad:
Cut shallots into 1/4″slices, separate into rings, toss in rice flour to combine. Heat a few tablespoons of neutral oil in a small skillet.
Dust off excess flour and fry in hot oil, in two batches – until golden and crispy. Drain on paper towels. Top the salad with the crispy shallot rings before serving.

Alternately: Roast the shallots in the oven. While the eggplant has roasted half way,
Toss the shallot rings in a small amount of oil, and add to the eggplant pan until they are golden. Watch so they do not burn.

Servings: 6
Recipe: Meyer Lemon-Ginger Dressing:
Ingredients:

2″ knob

 

fresh ginger, peeled and coarsely chopped

¼

 

cup

 

sweet onions, peeled, coarsely chopped

1 

teaspoon 

meyer lemon rind, grated

4 

tablespoons 

fresh meyer lemon juice

½

 

teaspoon 

soy sauce

2

 

medium 

fresh garlic cloves, peeled

½

 

teaspoon 

natural cane sugar

1

 

pinch

 

sea salt

1

 

tablespoon 

neutral oil*
Method:
Place all the ingredients in a high speed blender.
Start on low speed, and proceed to medium speed. Process until well blended, one minute; a little texture is good. Store in a clean glass container in the refrigerator.
Serve on Roasted Eggplant Salad (See Recipe.)
This dressing has very little oil – to compliment but not saturate the eggplant which has been roasted in oil.
To use as a dressing:  drizzle in a few tablespoons of neutral oil.
Works as a perfect dip for your favorite grilled foods… chicken, shrimp, scallops, vegetables or tofu.
* with concerns about gmo's and processing of oils, use a vegetable oil which has not been chemically treated, this is called "expeller pressed."
Servings: 1/3 cup, 6 servings.
This recipe may not be reproduced without the consent of its author, Karen Sheer
---
Karen Sheer lives and cooks in Greenwich. She is a professional chef, writer, caterer, photographer and food consultant specializing in original recipes. Her blog is "A Zest For Life"– Karen's Obsession with Food and Style. Each recipe is inventive, original and well tested. Karen's recipes are written to give you the feeling she is in the kitchen with you coaching step by step. Health and wellness are her passions. Karen's recipes promote fresh, local ingredients which lead to a healthier lifestyle!
---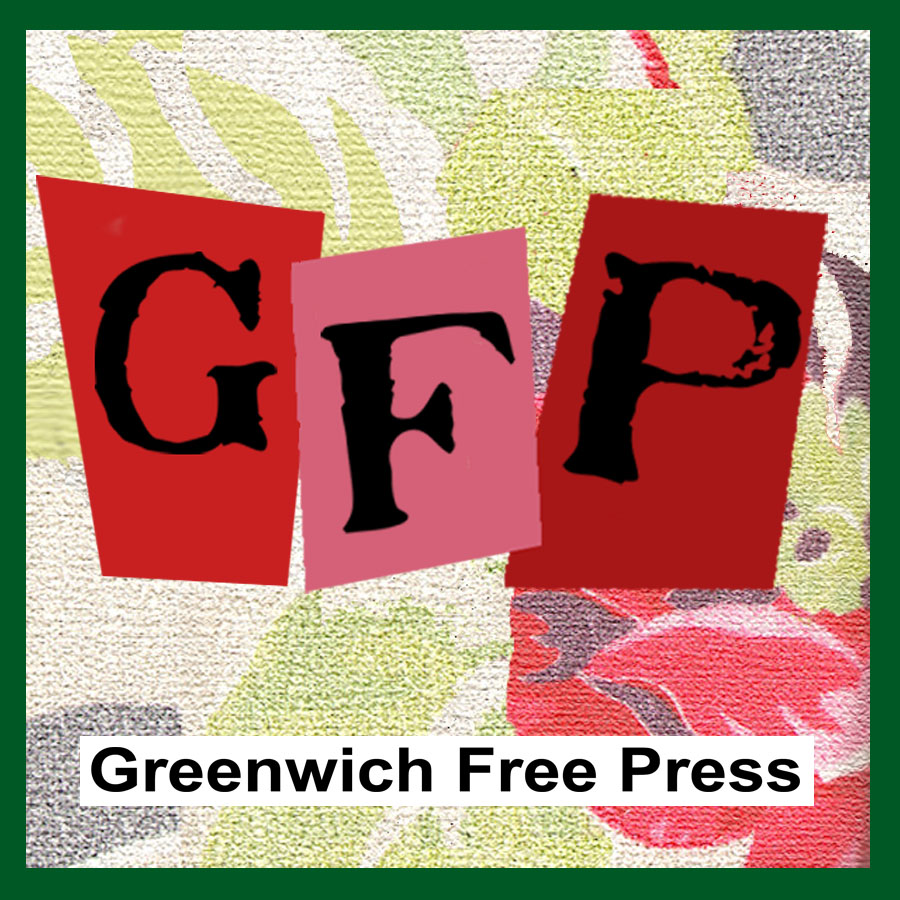 Email news tips to Greenwich Free Press editor [email protected]
Like us on Facebook
Subscribe to the daily Greenwich Free Pressnewsletter.