UPDATE: As of Saturday afternoon, SASS had adopted out 17 of the dogs they brought up from Tennessee.
Six dogs are still available and the adoption event continues, Sunday at PetSmart in Norwalk.
Available still are Janie, Zoe, Jaxon, Stoney and Pork. Also available is  Brownie who we met in person on Saturday. He so chill and sweet. And forgiving. Brownie is the boy who lived 9 nears on a chair and is now really enjoying his freedom.
---
Original Story: Meet Dan, Sadie, Jamie and Brownie who are all amazing dogs available for adoption from SASS, which is short for Shelly's Angels Saving Strays.
At Greenwich Free Press we like to feature reputable rescue groups and though SASS is based in Tennessee, they have a dedicated network of volunteers and foster families in the Greenwich and Norwalk area.
The SASS crew are driving all the way up from Tennessee for an adoption event at PetSmart in Norwalk on Saturday, Nov 11th from 11:00am-5:00pm and Sunday, Nov 12th from 9:00am to 2:00pm. PetSmart is located at 525 Connecticut Avenue in Norwalk, 06854.
Be sure to visit the SASS website and click on the available dogs, including Dan, Sadie, Jamie and Brownie.
Pre-application is strongly encouraged; Same day adoptions are not always possible.
You can find your new best friend & get approved for the November 11-12 event!
Descriptions of these four dogs available from SASS written by Heather Bryant of SASS.
Dan: Dan is the most beautiful red hound that you could ever imagine! If you're looking for a sweet and gentle soul, Dan would be your fella. 
Dan loves going for rides, loves going for walks exploring everything in his path, loves wading through the creek, and loves every dog that he comes across. He ignores the chickens, but seems to interested in the cats. He loves you to rub his big ears and tell him how special he is. Special… that's a great word to describe him.
His previous owners dumped him on a dead end road in a storm.
We searched and searched thinking that he was maybe just lost, but no one ever came looking for this beautiful red hound.
He is very clean in his crate and doing so good on going outside to go potty.  He's  1-1/2 to 2 years old and weighs 56 pounds.
Dan may be a 3 letter name but there's not enough letters in the alphabet to describe what this boy will do for your heart. He is not an overly rambunctious hound with crazy energy, but rather a more of a laid back fella. 
Whoever makes Dan theirs will have one fantastic dog that will always be grateful!.
Janie: Janie is an one-year-old Australian Shepherd & Border Collie mix and weighs around 40lbs. She's a beautiful dog that loves kids!!!
She is super smart and looking for someone to continue her training because she catches on quickly. She is house trained, crate trained and will walk calmly on a leash. She loves people of all ages and has even done well in her foster home around a 9 month old human. She has manners and is a "willing to please" kinda girl!  Janie adores affection and will roll over on her belly for you. She also enjoys a ball thrown for her and likes to go for walks.  Although her pics do not do her justice, she's so soft and her beautiful red and white coat is stunning. Ahhhhhh how we adore her. This vibrant, intelligent, eager, fun, and sweet girl is ready to add a spark to your home!
Sadie: If there's ever gonna be a one that completely melted all of us, it will be our Sadie.
When SASS rescued Sadie, they knew she was different. At first, they thought it was just the silly, awkward puppy stage but then we realized she might be blind. After further testing, they found out that she has Hydrocephalus (a build up of fluid inside the skull).
This condition effects her coordination, can cause seizures, and behavioral issues. She is now on medication and is doing well. When she is alone, she does not chew up things or destroy furniture. She naps during the day and likes to go on small walks and will follow your voice to stay along with you. When she does realize you're there & sees you, she gets so excited. Also at feeding time, she gets over stimulated and very excited about eating. Her foster says that once she knows where you are after a few minutes, she is calm and happy for attention and belly rubs.
Sadie is very sweet and gentle and absolutely loves children and other dogs. Be sure to check out the video of her playing! She is 11 months old and weighs 40 lbs and is heartwork negative.
Sadie  is a very smart dog and loves having a routine. Currently, her foster is also fostering a pig, and Sadie has to start out every day by going to kiss him. She also knows how to use a doggie door and can learn a routine quickly.
As a rescue, we are the last hope for most of these dogs. It's been our philosophy from day one that we will not give up on these dogs until we've gone to all the ends of earth to help them. So here we are with Sadie still holding out hope that there's someone out there who has the heart & compassion for a special needs dog. It's not a task for the faint of heart but we will not give up hope that someone out there needs her as much she needs them. Sadie is one of the HAPPIEST pups we've ever known. She loves everyone and everything. And of course, everyone that meets her falls in love with her.
Brownie: Brownie Boy is approximately 9 years old and weighs 59 lbs.
He has spent his entire life on a chain, which hurts our hearts. But that all can change if the right person comes along and can give him the freedom he's never known.
A nice yard would be ideal for him where he can run and stretch his legs since he's never had that.
Brownie Boy is learning how to be indoors and live a life that he has never known. If you are willing to show this boy what the good life really means, and that life is just getting started for him, then contact SASS today to learn more about him. You'll score big with this sweet boy!
Email: [email protected]
SASS's Petfinder page.
SASS on Facebook.
---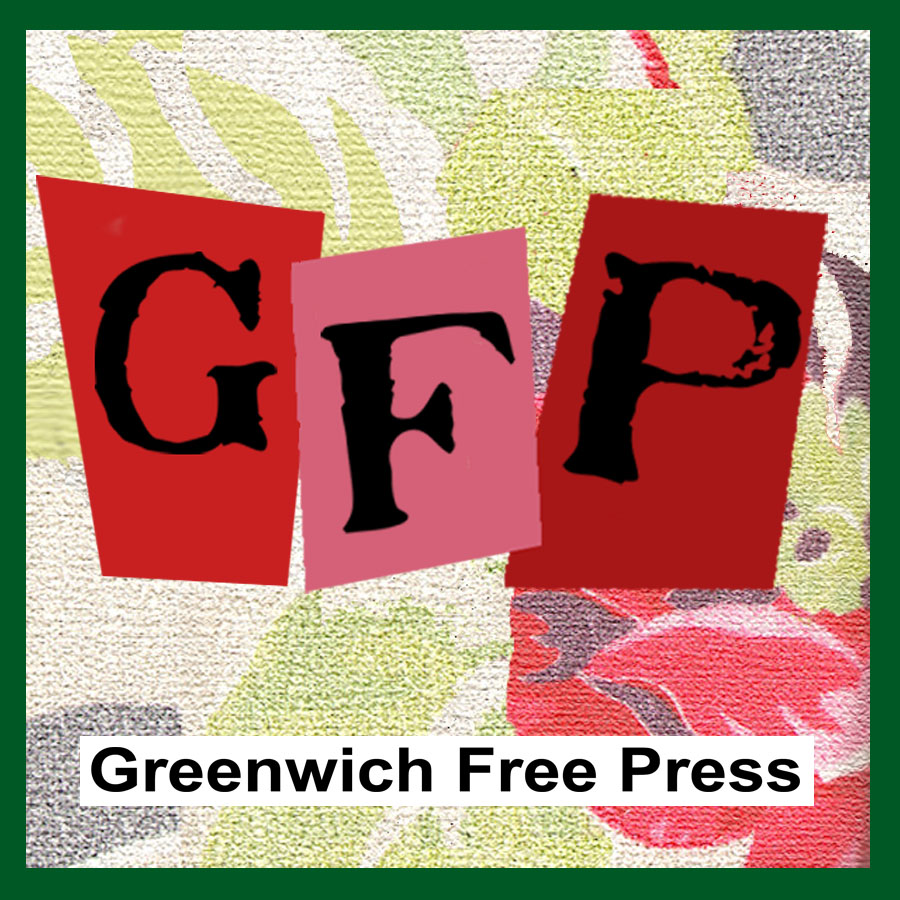 Email news tips to Greenwich Free Press editor [email protected]
Like us on Facebook
Twitter @GWCHFreePress
Subscribe to the daily Greenwich Free Press newsletter.