The St. Catherine Church social justice committee is planning a delicious one-of-a-kind meal prepared by celebrity chefs using only food scraps on April 26.
The "Zero Waste dinner" will feature conversation with sustainability experts including Thomas McQuillan, Director of Food Service Sales and Sustainability at Baldor Specialty Foods.
McQuillan said efforts at Baldor – which distributes produce and specialty foods – have gone a long way toward reducing waste.
The company has a production facility called Fresh Cuts, which processes over a million pounds of produce a week, taking for example a whole carrot and turning it into a carrot stick.
"We have about 150,000 pounds of food left over, including tops of celery, sheaths of onion and skins of carrots," said McQuillan. "Two years ago we figured a way to put that product to work for human or animal consumption. As of 2016, 100 percent of it is either eaten by animals or humans."
McQuillan, who recently held a popular talk on  regenerative soils and food systems at the Perrot Library, said the idea behind the event is to showcase food people might otherwise deem to be "waste" and show that it is indeed useful and should be consumed.
Ultimately, the goal is to change cultural norms about what is acceptable to eat, whether it be skins, peelings, or tops of vegetables that are edible but otherwise thrown away, and eliminate waste in the process.
"After the talk at the Perrot we thought about it and said, 'Let's blow it up to something big and put on a zero food waste and zero waste event," he said, adding that not only will nothing from the meal go into landfill, but the dinner will be served in  reusable "tiffins," which are popular in India. The metal containers have separate compartments for three courses.
Nor will the napkins be thrown away after the meal. A refugee family from Afghanistan who recently arrived in Stamford has been asked to make 300 reusable napkins fashioned from leftovers from fabric shops. Guests will take their napkins home. In fact, the night of the event, 400 additional napkins in sets of four will be available for purchase.
In advance of the event, about ten vendor partners are coming up with food products that might otherwise be wasted. Those will be integrated into the meal.
For example, McQuillan said Gotham Seafood is donating some seafood that in the process of making restaurant portions is "leftover." They are also working with a yogurt company to incorporate yogurt that might otherwise be wasted. "They have some yogurt that may be considered too thick or thin."
What's to drink. McQuillan said beer made from leftover bread, "Toast Ale," will be served.
Four celebrity chefs are ready to get creative with the donated food products, though they won't know until the Monday before the event what will be available.
Debra Ponzek of Aux Delices, Christine Salazar of Happiness Is, and Ian Vest from Back 40 (now at Mill Street Bar & Table) will prepare savory courses like salads and entrees for the first three courses. Paul Clarke form GCDS will create a dessert to be served in used yogurt cups, which will be cleaned and repurposed.
Chef Vest will prepare his course while guests watch.
McQuillan said that at the end of the meal all 300 attendees will be asked to answer a series of questions about what they do at home to reduce waste. That data will be collected and shared with the press.
"You can't get to zero waste in a night," McQuillan said. "It's a big cultural shift. Hopefully it will inspire others. This will be the first zero waste event ever that is truly zero."
All proceeds from the event will be donated to Kids in Crisis and Wholesome Wave out of Bridgeport.
"We have an agreement to fund a nutritional program for kids at Kids in Crisis," McQuillan said. "If we can improve the quality of food they're receiving, we believe this is a step toward their healing. Food is an important ingredient in addition to a loving and safe environment."
McQuillan said it is possible to sponsor a table or a portion of the event by contacting him at [email protected].
The event begins at 6:00pm, with dinner starting at 6:30pm and the presentation running from 7:15pm until 8:30pm.
Click here for details or to RSVP.
---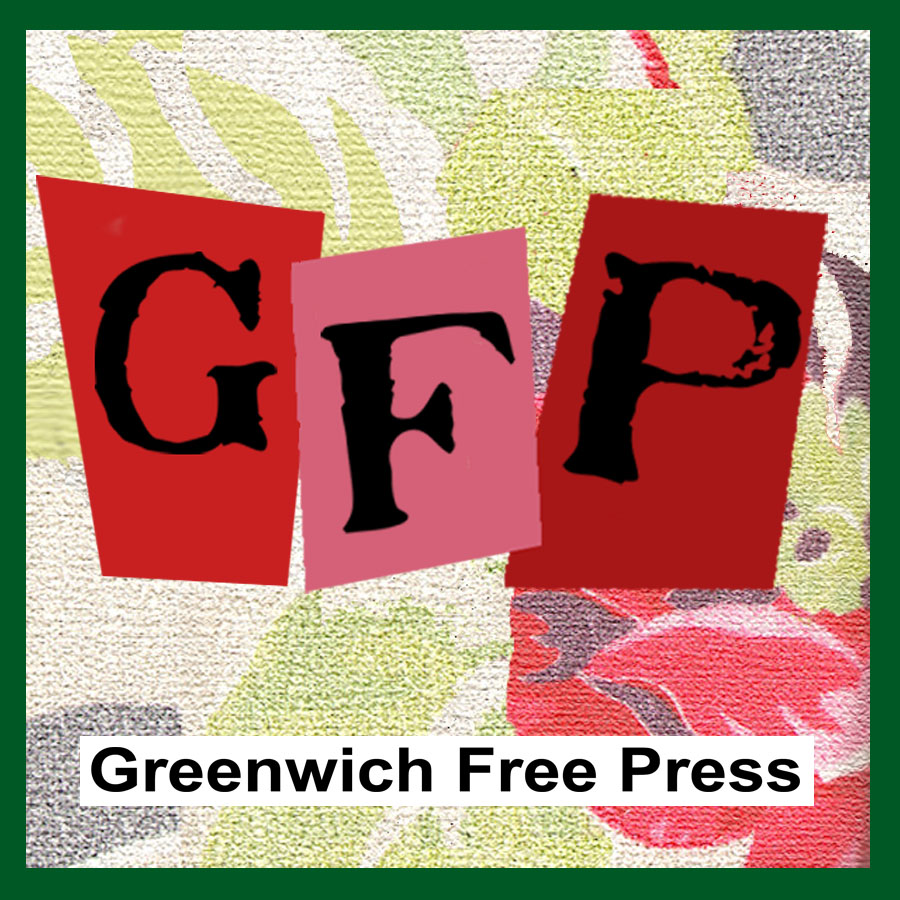 Email news tips to Greenwich Free Press editor [email protected]
Like us on Facebook
Twitter @GWCHFreePress