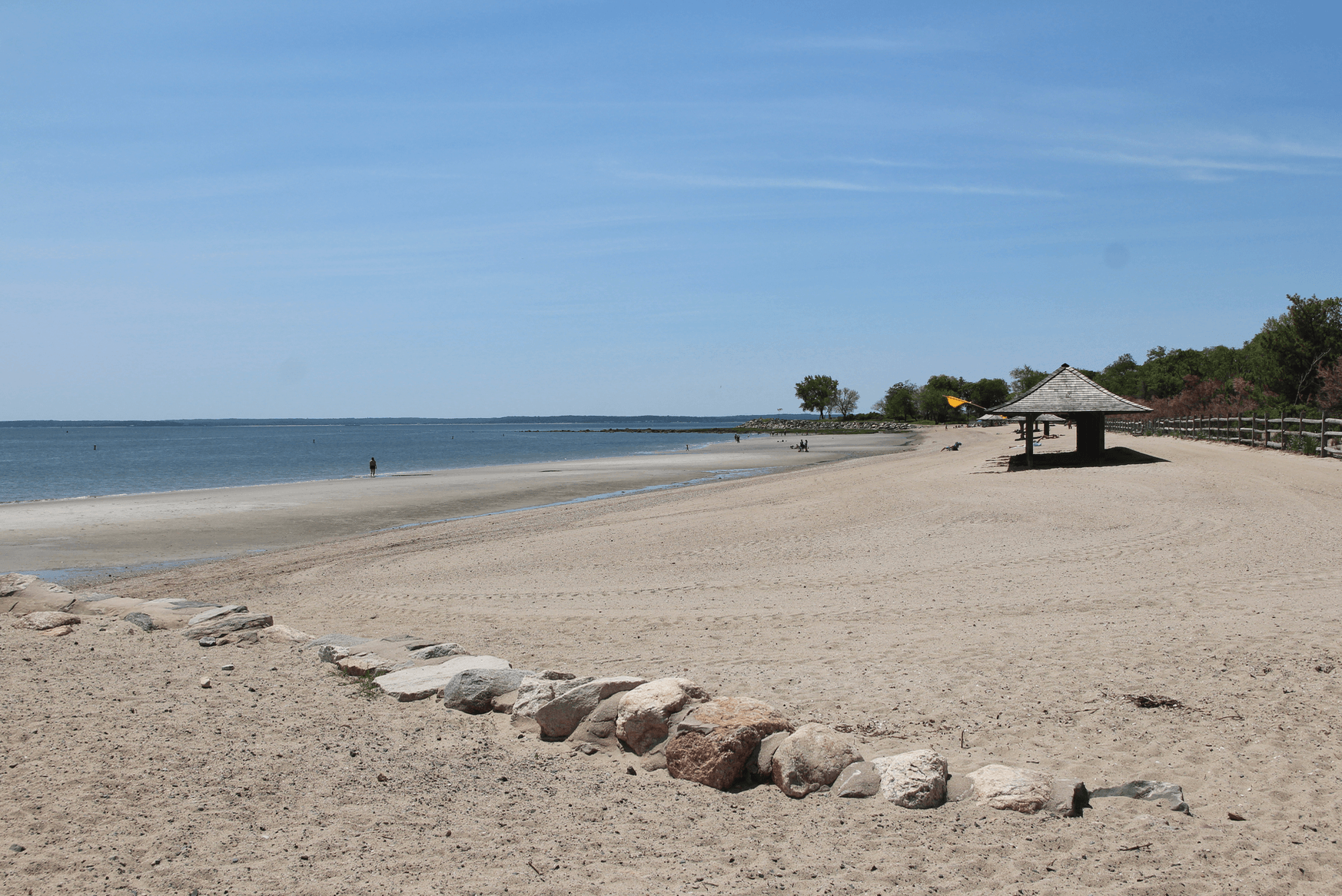 During his daily press conference call on Friday, First Selectman Fred Camillo said beginning Thursday, May 7, Tod's Point (Greenwich Point) will be open daily from 7:00am to 5:00pm for walkers, runners, cyclists.
Capacity will be limited to 500 visitors who will be encouraged to stay no more than two hours so the park can be shared with other residents.
The parking lot holds about 1,000 cars, but cars won't be counted, just residents.
Asked how people will be limited to just two hours, Camillo said it would be an honor system.
The beach will remain closed as well as the picnic tables, grills and restrooms.
People will be guided around a one-way loop in the park.
"Maybe in a couple weeks we'll switch it up," he said.
Camillo said residents will be able to walk the last last several hundred yards on the beach.
"As long as you don't stop. No swimming, no lying in the sand," he said.
Further use protocols, maps and signage will be finalized and posted by noon Monday, May 4.
Both Greenwich Police and Parks & Recreation staff will be present to enforce all protocols.
Camillo said the decision came after much discussion, coordination and collaboration between the Office of the First Selectman, Parks & Recreation, Greenwich Police and the DPW.
Asked about non-residents coming to Tod's Point and Byram Park, Camillo said visitors must have a 2019 or a 2020 Greenwich park pass, or a state issued ID or driver's license that show a Greenwich address.
The last day Tod's Point was open – March 21 – there were 8,500 people in the park including many New Yorkers based on the license plates in the parking lot.
When the beach reopens it will be limited to residents because the Eastern and Western Greenwich Civic Centers are closed, and no day passes for guests will be sold there.
Camillo said once Tod's Point is full, Greenwich Police, in conjunction with Parks & Rec monitors not allow additional people in the park.
"We'll have lots of monitors and enforcement," Camillo said. "We're in great hands.
Asked about mandatory wearing of face masks, Camillo said people are self-policing, and they'd see how it goes.
"We want people to wear face masks. If 50% of the people aren't wearing then it'll be an issue. If it's one person, we can pull them aside."
The town's four marinas will also be open on a limited basis. Also beginning Thursday, May 7, the Town's four marinas – Byram, Cos Cob, Grass Island, Old Greenwich – there will be access to work on boats in storage and to launch them. Daily
hours will be 8:00am to 5:00pm. Restroom facilities will not be available at the marinas.
Also, on Monday the May 4, the town's golf course, The Griff golf, will reopen at 8:00am, with strict protocols.
Byram Park will be open daily with limited access beginning Thursday, May 7, from 8:00am to 5:00pm with a maximum capacity of 150 cars allowed into the park.
The beach, pool and playground remain closed to the public.
The last entry to all parks and marinas will be an hour before the posted closing time.
On Monday May 4 Cos Cob Park will be open daily from 7:30am to 2:00pm with monitors limiting access to ensure social distancing.
As for crowd control at Cos Cob Park, Camillo said with the exception of handicapped parking, there's only a limited amount of parking at Cos Cob train station, and that should have the effect of limiting people at that park.
The playgrounds, playing field, pavilion, benches and restrooms remain closed at Cos Cob Park.
"Unless you're walking from somewhere else like the marina parking lot, which is a further walk," he said, adding that with the marinas and multiple parks open he hoped it would not be an issue.
Camillo said with the golf course opening in addition to the 3 B's (Binney, Byram and Bruce Park), plus marinas there will be enough opportunity for everyone.
"We're hoping people will get out there and spread out," he said. "We'll see how it goes. If we have to modify it, we will."