If you're from Greenwich you probably recognize Tom Ferraro. He and his family have taught thousands of Greenwich teens to drive over the years. In fact, this May will mark the beginning of their 66th year.
The driving school, which was originally located in the building that houses the Knights of Columbus today, moved briefly to a space by what is now the Cos Cob Splash car wash, before settling at 1212 East Putnam Ave, upstairs from Fujimart.
Tom, who is technically Tom, Jr, took over the business from his father Tom, Sr who started teaching driving back in 1951. In fact, Tom's Driving School is the oldest driving school in Connecticut, and the office walls are lined with vintage Greenwich photos.
"We were demonstrating it for the head of the Department of Motor Vehicles," Tom said, pointing to a photo taken outside Toyota on East Putnam Ave. Tom and his father altered the motorcycle with dual controls they would later have patented. "He used to ride that bike all over town –  always riding on the back," Tom recalled of his father.
These days Tom Jr is a familiar face. "Everybody recognizes me," he said, adding that he has taught children, and even grandchildren of some of his earlier students.
Tom's sister Linda said she would never have dreamed she'd become a driving instructor too. "I enjoy it," she said. "Your day is never boring at all."
"When you leave here, you will know how to drive," Ferraro said emphatically. "There's no hocus pocus." Ferraro said he's been teaching driving so long that he has something of a sixth sense before something potentially dangerous happens, like a car pulling out of a parking spot without signaling or checking traffic.
"My dad taught me well – from being a mechanic to being an instructor, to being the owner," he said. In fact the business remains mostly within the family. Tom's sister Linda Ferraro-Muccio is a certified driving instructor.  Linda's daughter Donna works in the office. Linda's other daughter Elaine Muccio-Marrero is also a certified instructor. Also, Randy "Andrew" Coppola, has been an instructor with the company for 35 years.
Memorable Moments
"I had this girl doing real well," Linda recalled. "We went up Orchard Street in Cos Cob and came back down Stanwich Rd. Just before Central Middle school it happened. An enormous deer came out of the woods and leaped right over the hood of the car. There was no time to be upset. I told the girl to calm down and get ready for a second and a third one. Reindeer really know how to fly," she said.
Tom said most teen learners are happy when they arrive for driving class. "It represents their independence," he said.
A common mistake that new drivers make is to hug the right side of the road. Ferraro said he suggests the driver look at the left front corner of the car, where the headlight should be, and align it along the dotted line on the middle of the road. "That'll help you steer the car," he said, adding that another common mistake of newbie drivers is they over steer, which can have dangerous consequences.
"Our cars have dual breaks, but not dual steering wheels, but I can put the car in neutral," he said.
Yet another error new drivers make is to mistake the accelerator for the brake. "In the first five to 10 minutes of driving any unfamiliar car, you should go slow and get comfortable with the pedals. Every car is a little different."
Describing the variety of learner drivers as ranging from very nervous to the ones who think they already know how to drive, he recalled one particular boy many years ago.
"He said, 'I don't need to be here. I know how to drive,'" Tom said, shaking his head. "I joked with him that if he didn't make any mistakes I'd give him the whole $850 course for free, and if he did make a mistake he'd owe me $850."
"He got in the car and I didn't say anything. The kid reached for the ignition – that was it. He didn't put his seat belt on," Tom said, adding that the $850 was never collected as he'd just been bluffing. Still, the point was made.
These days, Tom and Linda said teenagers don't resist using seatbelts. "That's a change that's been made," he said. "Now it's the texting they need to learn is unsafe."
Toward that end, one of the driving school's techniques is to show what they call the "Johnny Miller" video about a teen drunk driver who crashes and kills all six of his friends.  "At the end of the movie, the judge presiding over the case says, 'I don't know what my verdict should be,' and the movie ends right there," Tom said. "The kids always have a good discussion about what Johnny Miller's punishment should be."
Tom said that regardless of whether a new driver is very nervous or perhaps over-confident, there is one rule of thumb that serves him and Linda well.
"When you think the student is doing great, you never drop your guard," Linda said, adding that she constantly watches the student driver's feet to make sure they're on the right pedal.
Recalling how, years ago, a new driver who was steering along nicely when all of a sudden she drove the car up on a curb, Linda said, "You don't want to lower your guard, but you also don't want to come down on them too hard."
"You don't want to bring them down," Tom said. "You want to pat them on the back and encourage them."
Tom's Driving School is located at 1212 East Putnam Ave in Greenwich.
---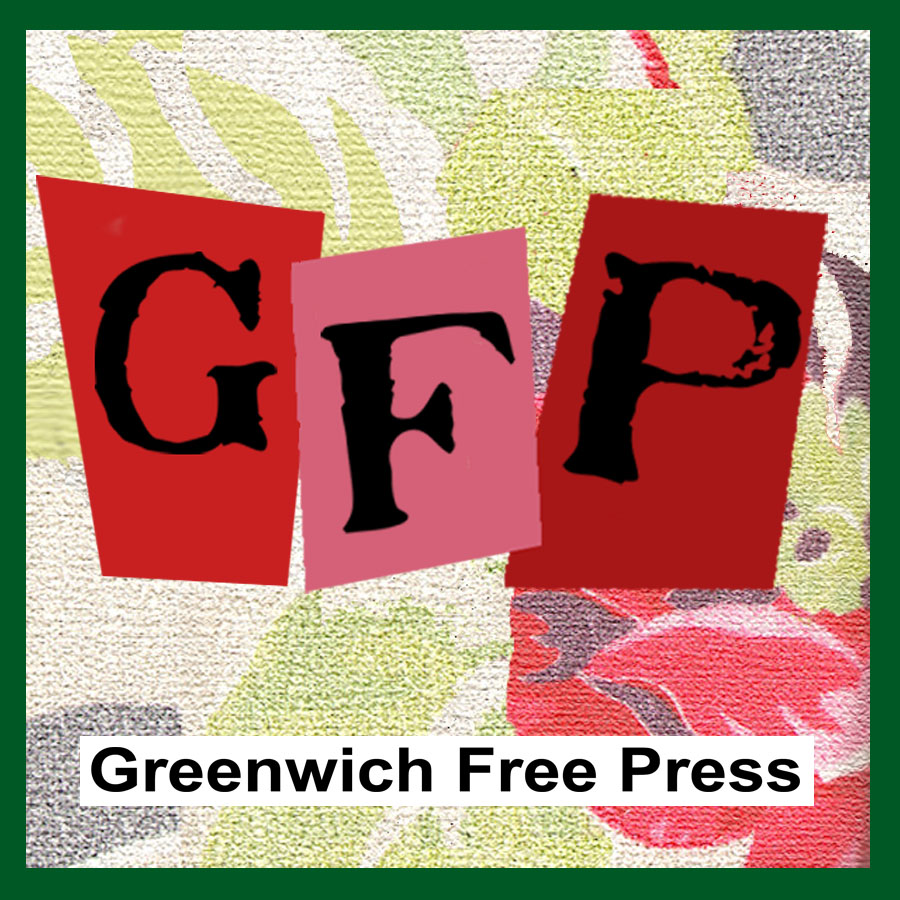 Email news tips to Greenwich Free Press editor [email protected]
Like us on Facebook
Twitter @GWCHFreePress
Subscribe to the daily Greenwich Free Press newsletter.