More More More, the latest show at the Flinn Gallery explores the resurgence of abstraction through the work of David Ambrose, Charles Clary, Katherine Daniels, Wayne Herpich, and Jason Middlebrook. This winter, More More More feels right as the Flinn Gallery celebrates excessive form, abundant color, and refined craftsmanship.
The show has been curated by Tracy McKenna, Kirsten Pitts, and Joanne O'Neil as they describe "all the work is organic, geometric abstraction."
Artist Katherine Daniels bases her art on craft traditions with cultural and wall-based work. She builds surfaces of color through weaving, sewing, and beading instead of paint. "Assorted beads are strung on wire, then the composition is built up" says Katherine. These wall relief sculptures are created out of colorful craft materials,  and are stunning in person.
Wayne Herpich's work of vibrantly colored abstract paintings burst with vivid color and abundant activity. The artist, who has been painting for 50 years, said he has concentrated on similar sized paintings lately that are "as bright as possible."
Also on view are Wayne's rope sculptures, beautiful oversized forms absent of much color, yet the shapes are deceptively simple and powerful. In the past, some of his rope sculptures have been very large, the size of refrigerators.
David Ambrose creates richly colored paintings on paper that reference architectural ornament and celestial bodies. Through a painstaking process of repetitive piercing, followed by staining the perforated paper multiple times, he then paints over with intricate details. "I flood the paper with washes of color, then detail." He describes his work as " meticulous and fastidious."
Jason Middlebrook creates wall-based sculptural pieces from hewn and carved tree trunks. He adds color to amplify the wood's inherent qualities. His work is a jarring yet elegant juxtaposition of nature, pained over with precise abstract geometric patterns.
"I work with mills to acquire certain grains and shapes of the wood," said Jason. One of his tall pieces takes on an organic form of a muscle. In the smaller hangings, the wood has been cross cut, which shows its natural profile.
Charles Clary's hand-cut paper pieces explore the outer reaches of technicolor shapes in his intricately assembled hangings. The stacked paper skins push outward, expanding layer upon layer. Clary said that his constructions "question the notion of microbial outbreaks and their similarity to the visual representation of sound waves, transforming them into something more playful and inviting."
More, More, More is on view at the Flinn Gallery, Greenwich Library, and runs through March 16.
The Flinn Gallery:
Mon – Wed, Fri, Sat 10 am – 5 pm
Thurs 10 am – 8 pm
Sun 1 pm – 5 pm
Greenwich Library, 2nd Floor, 101 West Putnam Avenue, Greenwich. Tel. (203) 622-7947
---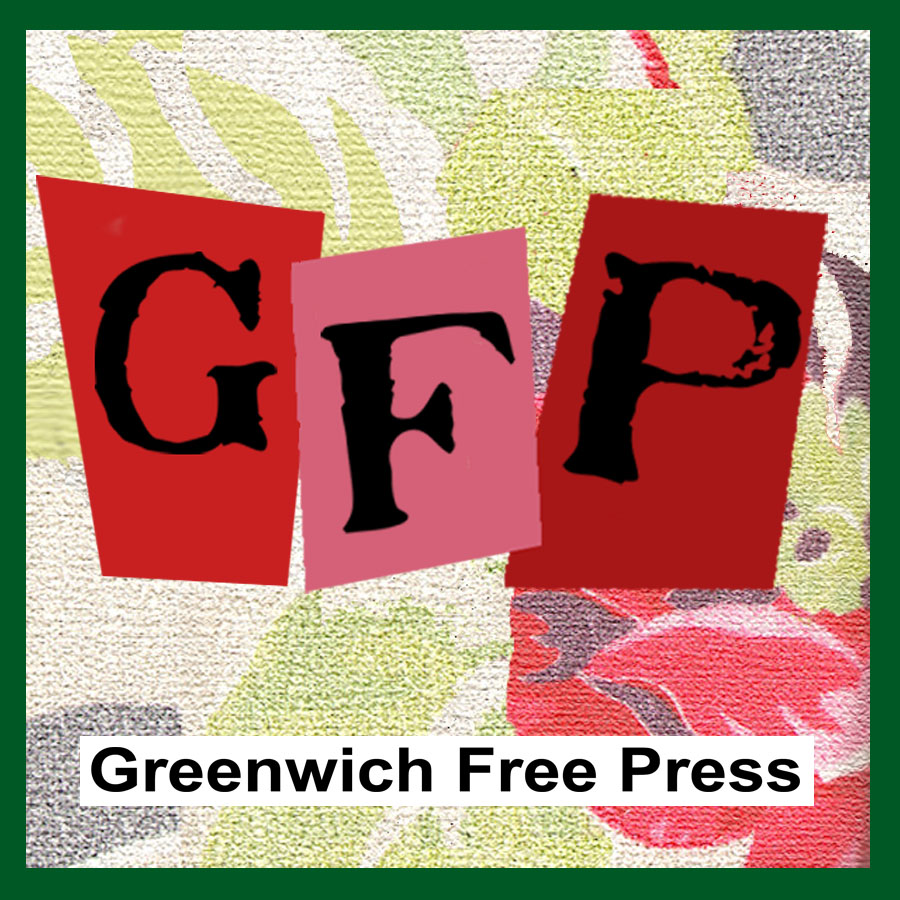 Email news tips to Greenwich Free Press editor [email protected]
Like us on Facebook
Subscribe to the daily Greenwich Free Pressnewsletter.