Rock & Roll Hall of Fame inductees and Grammy Award winners Steely Dan will headline the seventh annual Greenwich Town Party, the all-day family music festival planned for Saturday, May 27 from 10 am until 10 pm at Roger Sherman Baldwin Park. The soulful and powerful Grammy award-winning Alabama Shakes will take the stage just prior to Steely Dan. New Orleans-famed Preservation Hall Jazz Band and Texas blues rocker Carolyn Wonderland will round out this year's line-up.
On Tuesday, March 7 at 10 a.m., Community Tickets, which cost $85 and provide general admission to the event, will be available for purchase on the GTP website at greenwichtownparty.org. In order to purchase tickets, one must be a Greenwich resident, Greenwich business owner or employee. These tickets have historically sold out in a matter of minutes, so organizers recommend purchasing tickets promptly. All ticket levels will be available for purchase on a first-come, first-serve basis on the GTP website. No tickets will be sold at Town Hall.
In order to guarantee entry into this year's party, Greenwich residents and businesses can purchase Neighbor and Sponsor Tickets and Block Party Ticket Sets now at the GTP website, greenwichtownparty.org. Neighbor Tickets, which cost $300 each, provide access to a designated Neighborhood Area with wine, beer and catered food by Citarella, as well as designated parking.
Sponsor tickets for individuals and businesses start at $1,250, and provide access to the Sponsor Tent with catered food and beverages by Watson's Catering throughout the day and evening, and premier parking in the Island Beach lot located directly across from Roger Sherman Baldwin Park. Available now, there are several levels of Sponsor packages that are listed at greenwichtownparty.org. Block Party Ticket Sets, comprised of a set of six Community Tickets for $125 per ticket, is an opportunity to beat the March 7 rush and ensure general admission.
Held annually on the Saturday of Memorial Day Weekend, the GTP brings multiple generations of Greenwich residents together to celebrate town pride and the spirit of giving through live music, local food favorites, and family-fun activities.
"We are excited for this year's terrific line-up of bands at the seventh annual Greenwich Town Party," says GTP President Ray Rivers. "Our mission has always been to bring the whole Greenwich community together. While the party is about a day of celebration, the effect has been far larger. It really transcends the single day, building a lasting sense of town pride and strength of the Greenwich community throughout the year."
This Year's Award-Winning Line-Up
STEELY DAN
Grammy Award-winning and Rock 'n' Roll Hall of Fame band Steely Dan, led by Donald Fagen and Walter Becker, has sold more than 40 million albums worldwide throughout their legendary music career. Steely Dan's unique blend of funk, R&B, and pop has produced an infectious sound and unforgettable lyrics since their formation in 1972. Steely Dan's debut album Can't Buy A Thrill garnered now classic hits "Do It Again" and "Reelin' in the Years." They continued through the 1970s to help define a generation of music releasing seven platinum-selling albums with hit after hit including: "Rikki Don't Lose That Number," "F.M.," "Peg," and "Babylon Sisters."  Their 2000 album Two Against Nature won four Grammy awards including Album of the Year.
ALABAMA SHAKES
Alabama Shakes has recently become one of the most celebrated live acts in the world. Their second album Sound & Color, won the Grammy Award for Best Alternative Music Album in 2016 along with two additional Grammys for the album's first single, "Don't Wanna Fight," in the Best Rock Performance and Best Rock Song categories. Sound & Color, debuted at No. 1 on the Billboard 200, appeared on many critics' best-of-2015 lists, including The New York Times, NPR Music, Associated Press and Rolling Stone, which called it "one of the year's most daring interstellar groove journeys." Comprised of lead singer and guitarist Brittany Howard, guitarist Heath Fogg, bassist Zac Cockrell, drummer Steve Johnson, and touring keyboard players Ben Tanner and Paul Horton. Billboard named Howard as the 2015 Women in Music "Powerhouse" artist.
PRESERVATION HALL JAZZ BAND
Legendary New Orleans ensemble Preservation Hall Jazz Band (PHJB) just announced the release of a new studio album, So It Is, for April 21. The album features the single "Santiago" inspired by a 2015 trip to Cuba. The Los Angeles Times says of the song: "The result is a marriage of the infectious street parade rhythms endemic of New Orleans bands and the vibrant dance pulse at the heart of much Cuban music." Preservation Hall celebrated its 50th anniversary in 2011 and is now led by Ben Jaffe, son of PHJB co-founders Allan and Sandra Jaffe. Originally founded to promote the New Orleans jazz sound, PHJB has expanded on that tradition and continues to tour the world.
CAROLYN WONDERLAND
Carolyn Wonderland is a musical force described as having the soulful vocals of Janis Joplin and the guitar skills of Stevie Ray Vaughan. She comes from the Texas blues tradition and has become known for her unmatched presence and performances on stage. Along with the guitar and the multitude of other instruments she learned to play – trumpet, accordion, piano, mandolin, lap steel – Wonderland even throws in a whistling solo on occasion. Her breakthrough album release was 2008's Miss Understood. Wonderland's album quickly reached the Top 10 on Billboard's Blues chart and her live shows left a trail of screaming fans in its wake.
Local Bands
Returning this year is the GTP Town Stage, which will feature six local bands to round out the day's performances. Created to celebrate the diverse and abundant talent within the Greenwich community, the Town Stage application is open to Greenwich residents of all ages, backgrounds and skill levels. Musicians and artists may apply before Friday, March 17 at 5 p.m. on greenwichtownparty.org.
About the Greenwich Town Party
Sponsored by the Greenwich Town Party, Inc., a non-profit organization qualifying as a public charity under section 501(c)(3) of the Internal Revenue Code, the party is a volunteer-supported community event. The GTP is created entirely by the people of Greenwich, for the people of Greenwich. Sponsorships and substantial donations from town residents and local businesses provide the majority of party funding each year, allowing more people to attend. Thanks to the continued generosity of sponsors and donors, the ticket prices have been reduced to a fraction of what they would have been for such a large event. Every donation to the Greenwich Town Party above $25 is matched by one generous donor.
For additional event and ticketing information, to sign up for email updates about the Greenwich Town Party, or to make donations, please visit greenwichtownparty.org.
For questions or additional information about the Greenwich Town Party, please email [email protected].
For press inquiries, please contact Susan Kriskey and Marni Lane
at [email protected]. Greenwich Town Party board members and event organizers are available for interviews. High-resolution images from past events are available upon request.
FACEBOOK: facebook.com/GreenwichTownParty
---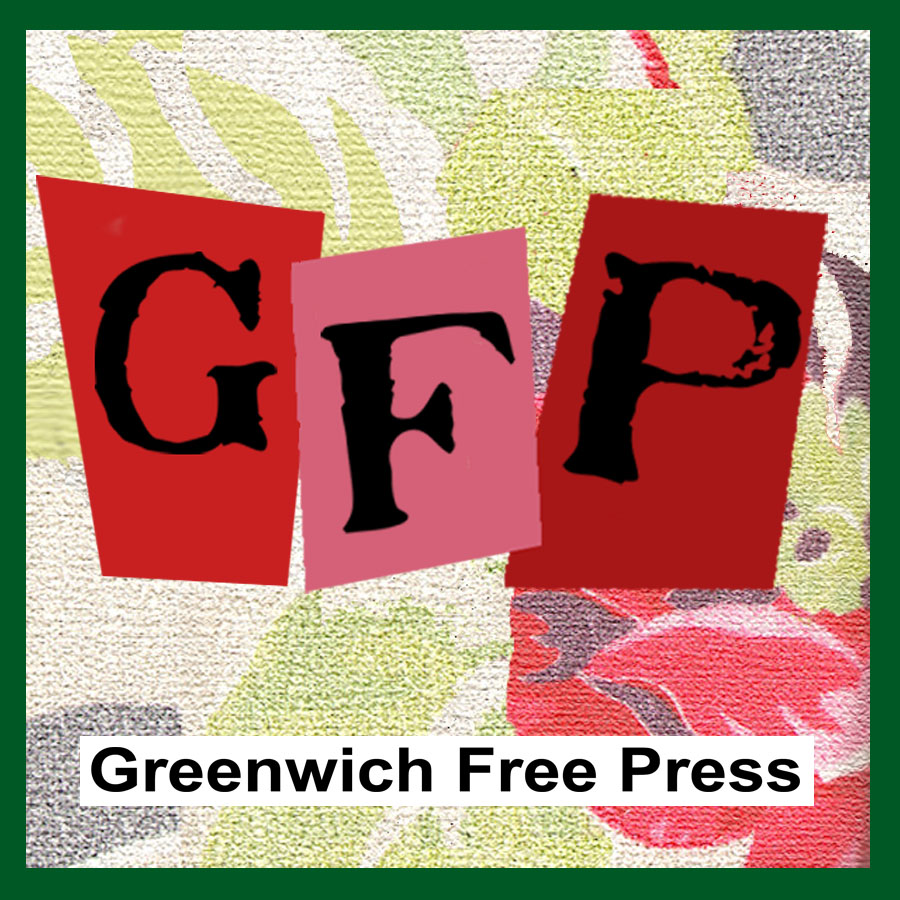 Email news tips to Greenwich Free Press editor [email protected]
Like us on Facebook
Twitter @GWCHFreePress