GHS Bowling Team: Coed, Competitive and Displaying Character From losing almost every game in 2002, to becoming formidable opponents in 2014, the GHS Bowling team has come a long way since starting out with just five bowlers and a van.
Coach Wayne Gioffre, who also coaches GHS football, has gone from cajoling students to give bowling a try, to having to cut 15 players in order to winnow down the roster to 27 this year.
Talk Turns to Heroin in Norwalk Ginger Katz said her son Ian had a big heart, which she attributed partly to his sister, Candace, who has Downs Syndrome, and that he had a talent for karate and lacrosse.
Katz spoke of her son's long battle with drugs and categorized much of the reaction among adults as "enabling behavior."
There was the cop who caught Ian smoking in the park and sent him home with a free pass. There was the time she waited an extra day to demand a urine sample, giving Ian time to get a clean sample.
Your Wish is My Command, With Exceptions of Course. CMS Stages Aladdin. Central Middle School's Theater Arts Program celebrates its 35th year by presenting "Disney's Aladdin Jr" directed by Erin Schilling and produced by Bonnie Hann and Kira Seabolt  
Photos: GHS Students & Staff Lopp off Locks, Shave Heads for St. Baldrick's  Raising money for St. Baldrick's Foundation, a wide cross-section of the school community climbed an elevated platform in the  student center, donned a barber's smock and winced as the volunteers from Generations Barber Parlors buzzed them bald, or, alternately, lopped off a minimum of 8″ of hair for those able to sacrifice an entire ponytail.
When Dogs Flash Their Teeth. Smiling Faces Pretend to Be Your Friend?
Mailman's worst nightmare? Or just a smile? Several experts give their opinions the meaning of this flash of canine teeth.
Everything Dogs: Puppy and Dog Training Classes
A new series of classes on offer through Pet Pantry and taught by Heather Trocola are set to start March 30.
In Puppy Basics, a 4-week puppy foundation course for dogs under 20 weeks, common issues like house training, chewing and socialization are covered. "Basic Manners" a 7-week class for all dogs over 20 weeks covers basic obedience commands as well as good manners.
GHS Headmaster To Receive CT PTA Award Congratulations to Greenwich High School Headmaster Chris Winters who has been selected to receive the 2014 Connecticut PTA High School Administrator of the Year Award for demonstrating the importance of Parent Involvement.
Students, GHS Headmaster Recognized. YikYak, Drugs, Gift Cap Disparaged at BOE Meeting
"We're creative. We're athletic. We're driven. Greenwich High School is really the place to be," said Perez of student government, before moving to the more serious topic of YikYak and the incident at the high school involving the iPhone app last week.
PHOTOS: Animalia Reception Draws a Crowd to Flinn Gallery Animalia will be on view through April 30. The exhibit features eight artists' interpretation of our complicated relationship with the animal kingdom and questions how we interact with animals from differing artistic viewpoints.  Featured artists include Jaclyn Conley, April DeMarco, Anne Lemanski, Kathryn Lynch, Jane O'Hara, Alexandra Sax, Jain Tarnower and Brad Woodfin.
________________________________________________________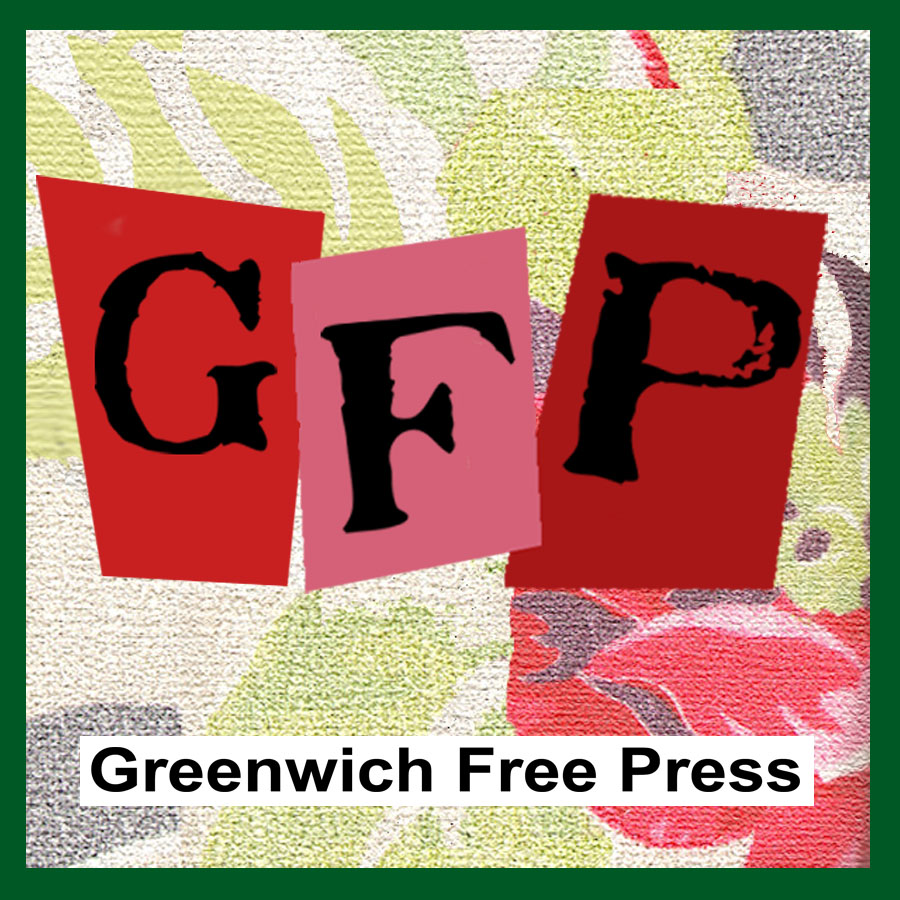 Email news tips to Greenwich Free Press  editor [email protected]
Like Greenwich Free Press on Facebook.