The Greenwich and Stamford communities are rallying to support two young people, Hector and Sofia Alvizures, 17 and 22, who lost both of their parents. Their father died several years ago and their mother passed away just over a year ago due to health reasons.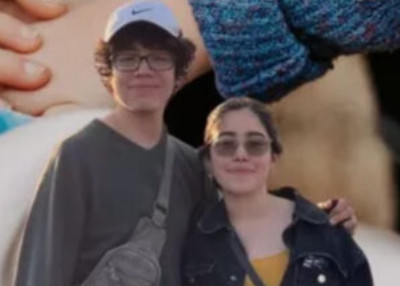 The siblings' immediate need is to secure long term, stable housing, preferably in Greenwich, so that Hector can return to Greenwich High School where he was a student until recently. Due to financial reasons Hector and Sofia moved to Stamford after their mother passed away and they lost their housing.
Hector and Sofia's mother worked hard to be able to live in Greenwich so her children could attend Greenwich Public Schools. Sofia attended Greenwich High School until 2018 and Hector is a senior and on track to graduate in June of 2023. Hector attends school all day and then works at a local pizza shop all night. Sofia takes odd jobs and works as much as possible. After their mother passed away, Sofia became Hector's guardian.
Initially, the community was asked to contribute via the GoFundMe created by Mikael Meyer, owner of SDSS Martial Arts, who has been supporting Hector and Sofia since their mother died.
Since then, Jewish Family Services of Greenwich stepped in to become the lead agency supporting this young homeless family who have experienced such significant loss and tragedy.
Please consider donating to the JFS of Greenwich Emergency Housing Campaign.
A generous donor has committed to matching donations up to $12,000 for an emergency housing fund at JFS of Greenwich. Your donation to this emergency fund will be matched dollar for dollar!
With these funds, JFS and the community can provide longer term housing support to the families served and help them achieve stability and independence.
Click HERE to donate.
Your gift will be matched dollar for dollar by a generous Greenwich family up to $12,000. Please give by January 6, 2023.