St. Paul Lutheran Church's Vacation Bible School enjoyed a visit from Animal Embassy educator Jenn and her unique animals on Wednesday.
The Vacation Bible School's "Gangway to Galilee" theme, which runs from August 11th-August 15, caters to about 30 children ages four to twelve years old.
The children learn about how 'Jesus Calls them, Teaches them, Keeps them Safe, Saves them, and Provides for all they need'.
The children just loved the Animal Embassy visit which featured a duck, tortoise, gecko and snake. Each took turns touching and feeding the animals. Meanwhile Don Cassano, Sandy Grant and Barbara Bozzuto were busy in the kitchen making the most adorable jelly sandwiches in the shape of tiny hands.
The session on Wednesday started with a gecko named Godzilla. He was calm, tame and happy to be touched by all the children and staff.
After Godzille got his share of attention, Jenn introduced two-year-old "Sahara" who currently weighs 5 lbs but may live up to 150 years and become as heavy as a human. Jenn said that Animal Embassy also has a 12 lb tortoise named Sully who weighs 65 lbs.
The Animal Embassy educator explained to the children that this type of tortoise is critically endangered. "But we can fix that," she said.
Before letting all the children take turns touching the tortoise she explained that a tortoise's shell is actually a bone. "It's part of their body," she said. "She has spikes all over her shell because when you're a young tortoise, everyone wants to eat you."
"Sully gets to walk around at Animal Embassy," Jenn said. "He walks around loose and goes in circles. And he'll push a step stool around the room in circles too," she added, sending the children into fits of laughter. More laughter ensued when the tortoise urinated, which surprised even Jenn who explained that Tortoises go their entire lives without drinking water.
"They get all the water they need from eating vegetables and fruit. They don't need water, but they needs lots of lettuce," Jenn said.
Next Jenn introduced the bird she brought along by saying that Galilee and Israel have some amazing birds and explaining to the children how the bird she brought along was hatched from an incubator.
"This is Shamu," Jenn said, introducing a young duck to the children, junior helpers and staff. "She's a mutt, a mixed duck," she said, adding that the young duck is friendly, unlike geese.
"Geese are not the friendliest fowl on the planet," she said. "When this duck bites you it tickles," she said.
Asking the children what they thought ducks like to eat, they replied bread. "Bread is not the healthiest food for ducks," she replied, explaining that Shamu loves to eat lettuce.
"He hasn't fully fledged yet. He's only nine months old and doesn't have all his feathers yet," Jenn said as she set Shamu down on the floor and let the duck approach each of the children who had lettuce to feed him.
Next Jenn introduced Chunky the snake, an Indian Sand Boa, and explained that she is not venomous and what that means. "She has excellent camouflage," Jenn said, adding that although this type of snake is extremely shy and doesn't like to be around people, she was content to be snuggled up to her because she wanted to warm up.
In addition to the visit from Animal Embassy, the children at the Vacation Bible School take part in story telling and arts and crafts.
St. Paul Lutheran Church is located at 286 Delavan Ave in Greenwich.
Related Story:
Book Sale Benefits Friends of the Byram Shubert Library
---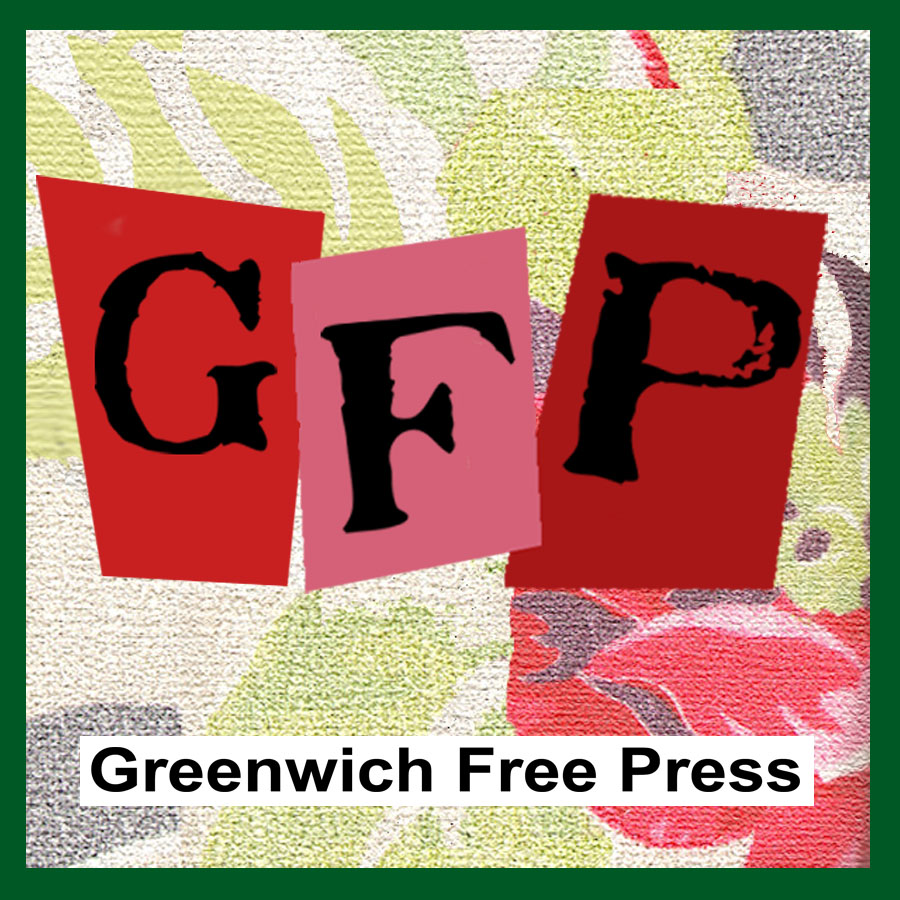 Email news tips to Greenwich Free Press editor [email protected]
Like us on Facebook
Twitter @GWCHFreePress
Subscribe to the daily Greenwich Free Press newsletter.