The first newspaper was printed in Boston in 1690. Precedent setting, the once-a-month paper, measured just 6″ x 10″ and had print on just three of its four sides.
Wednesday's Retired Men's Association guest speaker Janeen Bjork traced the history of the newspaper industry through times when writers stopped using bylines, through years when British law governed newspapers and the truth was not a defense of libel. Bjork explained that in Colonial times, newspaper publishers suffered under The Stamp Act, which included a per page tax.
Bjork covered muckracking and yellow journalism, which she said stemmed back to cartoons of the Yellow Kid Comic, named for an urchin in a yellow outfit who mocked the upper classes and their pastimes.
The term Yellow Journalism came from the Yellow Kid comic, and refers to sensationalism and exaggeration, whereas muckraking represents looking for abuses of government power.
Bjork said the Hartfourd Courant, originally called the Connecticut Courant, is the longest continuously published paper in the country, but not everyone knows that it stopped publishing for five weeks because of the Stamp Act, also known as the Duties in American Colonies act.  The Stamp Act made newspaper publishing expensive with taxes on ink and paper. There were protests in the street and a boycott of English goods. Though ultimately the Stamp Act was repealed, it was replaced by another tax.
"The Brits didn't want to see the Colonies uniting. They don't want to see newspapers. They don't want to see attorney out there," she said. In 1769 there were 4,000 British soldiers in Boston for 20,000 residents.
By 1835, penny papers became popular. Bjork said that while other daily papers cost 6¢, a penny paper appealed to new immigrants. The penny papers replaced lost revenue from subscriptions with advertising, and many mostly featured ads. Widely successful, the penny papers included crime blotters and sports, resulting in a huge rise in readership. With heavy immigration between 1830 and 1850, and immigrants having some leisure time and money, readers devoured the penny papers.
The New-York Daily Times, established in 1851 started with the motto, "It does not soil the breakfast cloth." Later, the paper became The New York Times, and changed its motto to, "All the news that's fit to print."
Bjork said that back in 1871, a story about Boss Tweed entitled, "The Secret Account," was published in the New York Times, and ran for about two weeks. She said the story originated after an accountant got into the comptroller's office in New York and transcribed the books. She said the accountant took the information to several popular papers, but they declined to publish.
But the New York Times published the revelations about William "Boss" Tweed of Tammany Hall and his corrupt political machine. At that time the city was full of immigrants and laborers who thought Boss Tweed was their friend. 
Bjork said the telegraph impacted newspaper publishing. She said it quickly put an end to the Pony Express, and newspapers began to pool their resources so they wouldn't have to line up for the single expensive telegraph machine in town. That led to the creation of the Associated Press.
The first Greenwich paper was The Greenwich Observer, launched in 1877.
Six years later it melded into the Greenwich Graphic, which later merged with the Greenwich News.
The Greenwich Graphic described itself in an ad in 1896 as, "not an organ," which Bjork said was a reference to not being owned by local bankers.
Bjork said The Greenwich Graphic and Greenwich News concentrated on local news and ran local ads, because most residents also read a New York newspaper.
On Wednesday, Bjork asked members of the RMA to contemplate a world without newspapers. "What is the future of newspapers? Where are we going?" Bjork asked. "It's a great experiment. We're figuring out day by day."
Bjork suggested Google might pay newspapers for the content they reprint. "Can we charge? Is there a paywall? I think it's important we all consider the future of newspapers. Who is going to do the investigative reporting?" she asked. "Who is going to keep our town clean?"
Reached by phone after her talk, we asked Bjork about the future of the news industry.
"Without newspapers or news sites online, we would lose our watchdogs – the people who keep those in power honest," Bjork said. "If you don't watch them, you know they're going to fool around."
It's anyone's guess whether traditional newspapers can survive after years of declining news print sales, and gutted staffs. Many printed dailies and weeklies have shut down entirely.
Does it make sense for survivors to print both on paper and online? What about ad blocking apps? Will readers tolerate a paywall? Will anyone pay for a local news subscription?
Will it be possible for any hyper-local online news site to survive without aggregated stories from competitors, relying heavily on low-hanging fruit like weather reports, traffic updates and obituaries, or publishing sensational or provocative content, known as clickbait?
Will independent online sites like Greenwich Free Press, that operate with minimal staff and costs, be winners in the long game? We can only wait and see.
---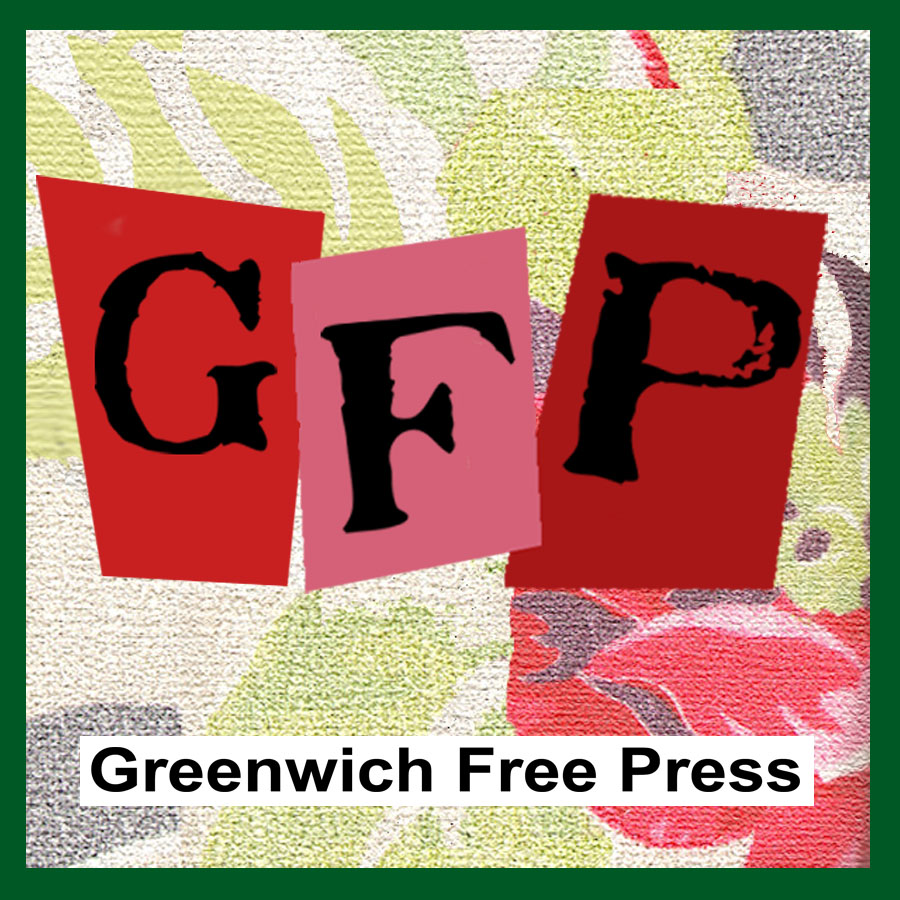 Email news tips to Greenwich Free Press editor [email protected]
Like us on Facebook
Twitter @GWCHFreePress