By Leslie Yager
Part one in a two-part series on Tiger-Lily's Greenwich
Some longtime family-owned businesses in Greenwich hide in plain sight for so long that we don't notice them until they're gone.
In the case of Tiger Lily's Greenwich, their vanishing act from Cos Cob reflected their success and ensuing relocation to a larger space at 154 Prospect Street.
The move represented a dream come true for Bob and Betsy Knapp who had always longed for a shorter commute to work from their home near Belle Haven. In business for over 20 years, the Knapps' operation specializes in custom upholstery, window treatments, decorative pillows, unique home accessories, vintage finds, furniture repairs and interior design services.
Customers can walk through the door with a page torn from a magazine. Tiger Lily's will bring their idea to life. Whether replicating a piece of furniture from a clipping or photo, or upholstering a favorite chair or sofa for a new look, the sky's the limit.
These days the Knapps' daughter Sam is a familiar face at the Tiger Lily's, though that wasn't always the case.
Sam started her career as a television news journalist and was a reporter for CBS affiliates until 2008.
She describes her disappointment at the time. "I moved home, back into my family bedroom and a closet full of J Crew," she said. "I moped around for a while and my mom said, 'At least come to work and give us some help,'" she recalled. "So I went to work in sweatpants and answered the phones."

"But it got easier. I discovered my creativity," she said, describing how a passion was unearthed, and a seemingly disparate career detour, as is so often the case, makes sense in retrospect.
The girl who took sewing at Greenwich High School and made her own prom dress has always had an eye for objects fit for re-purposing, restoring or re-fashioning. Sam said that years ago her mother's mother was a manager at Sidney Gould Knitwear mill in Brooklyn.
"There was always fabric around," she recalled of having a grandmother in the textile industry. Sewing projects were constant. And, so, the displaced television newscaster revisited her childhood pastime, and in the process unearthed her true talent back home in the family business.
Step inside Tiger Lily's and meet Sam and her mother's dog "Marley," a fixture in the showroom. Sam describes the 3-1/2 year old rescued Yorkie as a love sponge and willing model.
Sam said that many customers will start, for example, with a $100 project, and, later, appreciating Tiger Lily's workmanship and trusting their vision, return with bigger projects over time. Some customers bring in clippings from magazines to share a look and brainstorm ideas. Others will bring in a piece of furniture to update with new upholstery.

Recently, when One Kings Lane featured the antiques and furnishings from Ron and Cheryl Howard's Greenwich home in an online sale, Sam described doing a double-take at some of the photos, recognizing four or five pieces that Tiger Lily's had custom made for the family.
"We have families who have been customers for two generations," Sam said.  Still, she added, "As 'community' as we are, some people don't know what we do."

She encourages the unfamiliar to stop by to browse the furniture and and unique vintage accessories.
"People don't think of us as a place for gifts, but take a look," Sam said, gesturing to the eclectic mix of antiques, sumptuous pillows and collectibles. Her eye for furniture with potential for repair and renewal extends to a flair for identifying charming accessories. From a stack of 40s tin picnic baskets, to an arrangement of worn wooden shoe forms, the vintage finds are artfully arranged among the furniture in the showroom.

A short corridor connects the showroom to a spacious workroom where a dozen longtime staff are busy reupholstering, refinishing, and stitching an array of projects.
Sam explained that the staff in the workroom have been with Tiger Lily's for many years, most for a decade or more. Back when the economy sunk in 2008 and she had her own career shakeup, Sam said her parents were loyal to their staff, keeping them on through what was, fortunately, a temporary dip in business.
Sam is one of four Knapp daughters. Along with Nicole, Felice and Alexis, all four grew up in Greenwich. The girls attended Julian Curtiss School, where they have fond memories of teachers Karen Nagy and Susan Proto. But, because of redistricting, the older daughters attended Western Middle School and the youngest, Alexis, went to Central Middle School before heading to GHS..
---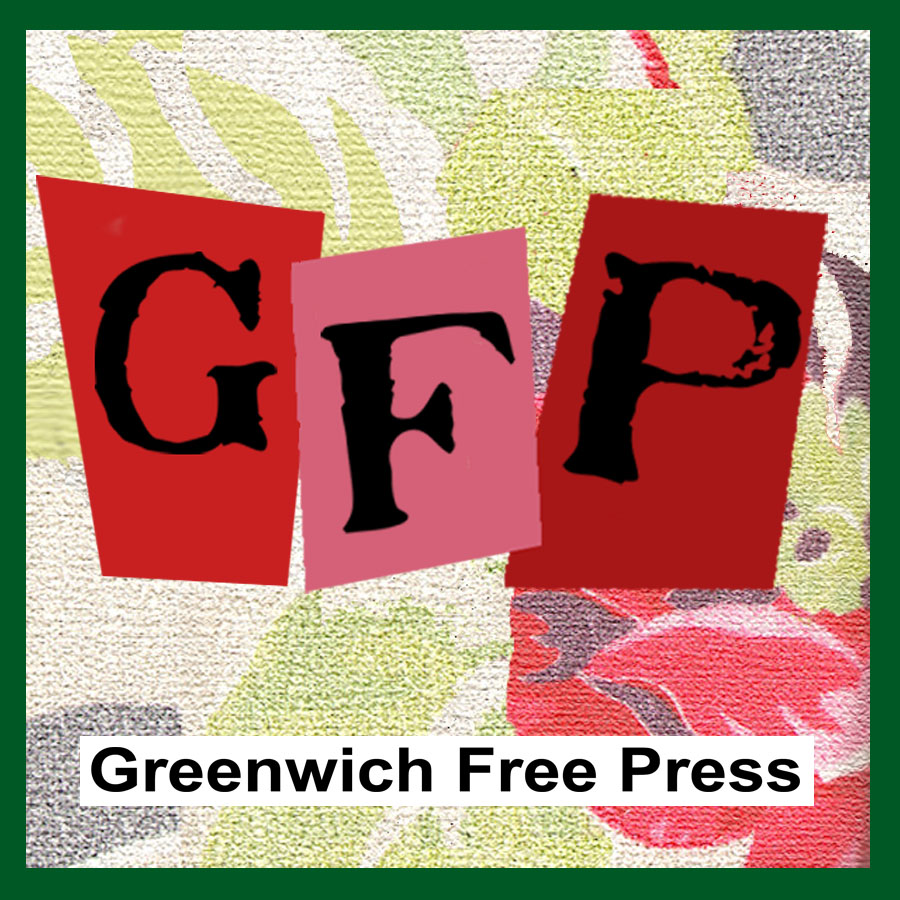 Subscribe to the daily Greenwich Free Press newsletter.
---
With a constant hankering for a new project – the next dusty treasure awaiting repair, coat of paint or reupholstery – Sam cultivates ties with dedicated "pickers" who are likewise constantly on the prowl. Her network of roving browsers scour distant corners for items with potential, texting one another with photos and details.
Sam's mantra is Buy-on-Impulse, which makes sense, as there is no second chance when it comes to one-of-a-kind finds and antiques. She loves tag sales, auctions and flea markets. But she has also discovered treasures as nearby as the Port Chester Salvation Army, and as far away as Florida, where estate sales are a trove of 80s pink and black furniture.
And just as her network of "pickers" has grown organically, Sam said most of Tiger Lily's customers arrive via word-of-mouth, and, by extension, social media. In fact, recently, casting directors for HGTV's House Hunters discovered her work online and, along with lifelong neighbor Christophe Frattaroli, renovated a young couple's home in Black Rock for the program. The renovation will appear on Aug. 23 at 10:00pm and will be the subject for a subsequent Greenwich Free Press Feature. Watch this space!
Tiger Lily's is located at 154 Prospect Street.
Tel. (203) 629-6510.
Find Tiger Lily's on Facebook. Follow Tiger Lily's on Twitter.

---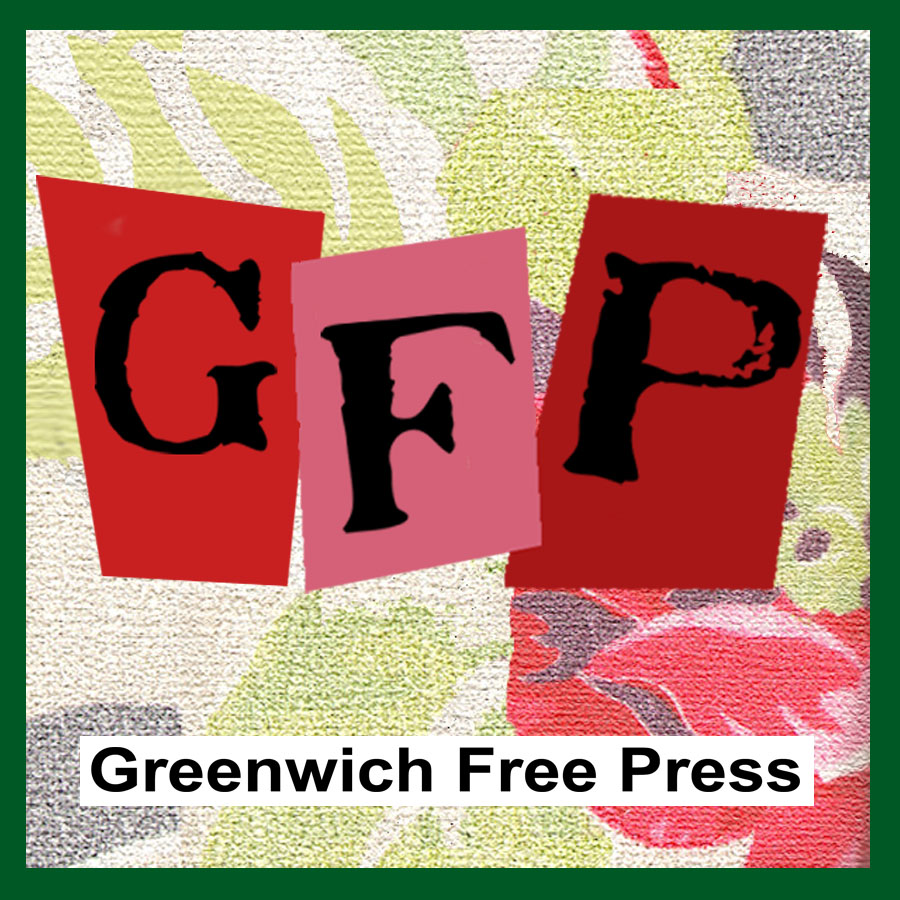 Email news tips to Greenwich Free Press editor [email protected]
Like us on Facebook
Twitter @GWCHFreePress
Subscribe to the daily Greenwich Free Press newsletter.