Born with a bang on the 4th of July, Frances Kristoff will never forget her longtime address in Byram. Turning 100, the matriarch of the Kristoff family is well remembered for her Sunday family lunches at the corner of North Water Street and New Street.
Frances moved to Fairview Nursing Home in 2013 when she was 98. Bob, one of Frances' two sons, said she was completely self-sufficient until then, cooking and cleaning independently.
He also said Fairview has the best quality of care and is a little utopia. "The staff here treat her like she's an individual, not a number. They really know her – and even call her 'princess,' because as she wheels by she does the royal wave," Bob said.
Frances, whose fraternal twin sister passed away five years ago, was one of six children. Despite being the eldest of the siblings, she has survived her siblings.
"Every Christmas, after midnight mass, the whole family would come down to her place and she'd prepare dinner," Bob said, adding that, "Every Sunday you were summoned for lunch, too. And you better show up!"
Bob also recalls that growing up in Byram was very safe. "The doors weren't locked. If you were pulled over, the cop wouldn't arrest you – he'd straighten you up on the spot," he said with a nostalgic smile. "The milkman would let himself in, take your empties and replace them. And we'd leave the payment for the insurance man under the mat."
At Fairview, 20-year employee Arthurine Granville, a Certified Nursing Assistant who goes by "Artie," asked Frances to explain the black and white photo that hangs on a beaded lanyard from her neck. It is a photo of Frances and her husband Frank on their 50th wedding anniversary.
The couple celebrated their platinum anniversary 10 years later. Though Frank is gone, Frances wistfully sings Ray Charles' "I Can't Stop Loving You" every time her husband mentioned, bringing several people to tears in the Fairview dining room.
Bob grinned as he remembered how his father couldn't step foot into any local restaurant or night club without being sent back to his car to collect his guitar.
"They did duets together. They'd bring the house down," Bob said of his parents. They performed at the Byram Inn at Mead and Mill Street, and Spadaro's where the restaurant Char currently operates. Up in Georgetown at The Blue Feather, Bob said the staff would pull Frank up on stage to perform between country acts.
"At family gatherings, we'd always start singing. My mom shared that joy with the family," he said. Bob holds those memories close – the ones of his loving family and childhood growing up on the tree-lined streets of Byram.
"In the old days, to be a 'Byram Boy' you had to be forthright and honest. It meant you had integrity. You could do business with your word or a handshake," Bob said, adding that in Vietnam, if you were in a foxhole, you'd want to be in there with a Byram Boy who had your back.
Bob can list every deli, liquor store and bar from the 50s and 60s. He rattles off establishments including Berlingo's Bar on North Water Street, where he said they put out a spread with a great mix of kielbasa, potatoes and beer growlers. There was Vinny's Byram Shore restaurant and in the same building was Jimmy the barber. There was Carroll's gas station and Larsen's Liquor Store and Larsen's Delicatessen by the spot of the current Famous Greek Kitchen.
Other businesses included Detcher's Bakery – "hands down the best, no contest!" – Dominic DeFranco's Deli, B&W Appliance Store, and the Dock Stationery Store owned by Mr. Rorant. And Bob said his uncle ran Fina's Fruit and Vegetables.
A notable memory is of Fairclough Sailmakers, which had the entire building that now houses Byram Ink and Vanity Fur.
On Saturday at Fairview, the staff will throw a party for Frances, complete with a festive red, white and blue cake. On Sunday, Bob said the family is planning a big party, and they are bringing Frances to Pasquale's in Port Chester.
Happy birthday, Frances! Hugs from Greenwich Free Press.
---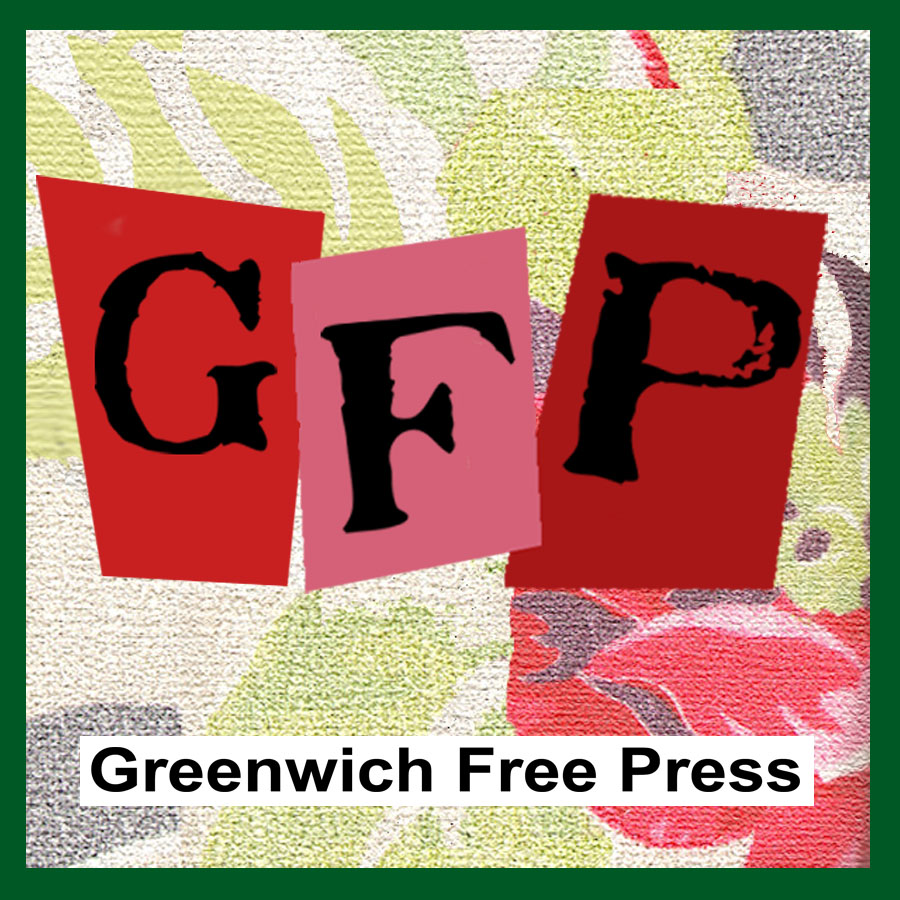 Email news tips to Greenwich Free Press editor [email protected]
Like us on Facebook
Twitter @GWCHFreePress
Subscribe to the daily Greenwich Free Press newsletter.