Audubon Greenwich's Sustainable Food and Farm Expo  provided more than a whiff of spring.
In addition to the tastings and how-to sessions, there were a couple dozen vendors who appealed not only to self-reliant DIY types, but to those who aspire to that lifestyle but just don't have the time.
DJ Haverkamp of Bedford Bee, is one such type. Haverkamp runs a honeybee service. He likens himself to the pool boy inasmuch as his service is seasonal with his company installing honeybee hives on location beginning in May. Then, during the summer, Bedford Bee will check on the colony every two weeks to make sure it is healthy and functioning well.
According to Haverkamp, around the first of August, he will harvest any excess honey the bees have produced and begin preparing the bees for the winter. After the killing frost in the fall (usually around Halloween) he will pick up the colony and take it to his bee yard for winter care.
The hive body is set up on a paving stone base for a nice aesthetic and to make it easy to landscape around the hive. Also, the hive is placed on a stand to make viewing the bees coming and going easier and to encourage good ventilation around the hive. The first step for anyone interested is to contact Bedford Bee  to arrange a site visit for evaluation.
At the end of the season Bedford Bee will provide 10 pounds of honey broken down into twelve ounce jars, which Havercamp reports many customers like to don with a personal label and give as gifts.
In a matter of weeks gardeners will be digging soil,  farmers markets will move from indoors to local parking lots near you. In Greenwich, the farmers market will move from its winter location inside the Arch Street Teen Center to the Horseneck parking lot. For anyone who knows they'd like a backyard garden but is short on time, there is an outfit that will set it up and maintain it so all you do is walk into the yard and pick herbs and veggies in time to cook dinner.
You've heard of farm-to-table. There is an outfit whose theme is yard-to-table.
Homefront Farmers will design, build and maintain an organic back yard garden. Like Bedford Bee, the process starts with a site evaluation.
Homefront Farmers will come to your home and design, build, plant and maintain an organic garden with raised beds, fencing, posts and gates  fabricated from non pressure-treated wood.
Vegetables, fruits and herbs grown at home taste better, but if you don't have time to construct a raised bed, make it deer proof and tend it throughout the season, Homefront Farmers may be for you.
If you're a bit more ambitious, but either don't have a yard or have one that is not amenable to a garden, consider connecting with Patty Sechi and become part of Greenwich Community Gardens with a raised bed at Armstrong Court. These user-friendly raised beds are ideal for growing organic product and community gardens participants become part of a community of like-minded Greenwich residents.
At Sunday's Audubon Greenwich Expo, Patty Sechi and Luann Pasciak beamed with enthusiasm about community gardening. Indeed, an added feature of becoming involved with Greenwich Community Gardens is that novices are mentored by those who have a bit more gardening experience in a judgement free-zone.
Not only is it possible to grow and harvest your own fruit, vegetables and herbs, but each year the group also donates hundreds of pounds of produce to Neighbor-to-Neighbor's food pantry.
For those who appreciate the superior taste of a freshly-laid egg and may be interested in keeping backyard chickens, a rapidly-growing pass-time in Fairfield County and beyond, Traci Torres and Anthony Pluchino from 'My Pet Chicken" were on hand at the Audubon Expo with books, stickers and information for novice chicken-keepers.
People interested in keeping chickens are often surprised to learn they don't need a rooster. Even better, most though not all towns permit backyard chickens, and through My Pet Chicken, it is possible to mail order the chicks.
Chicken-keeping may seem novel, but keeping chickens in a backyard setting is nothing new. Many people remember the concept of a victory garden during the second world war, but ithese days it doesn't take a crisis or survival instincts to kick in to have backyard chickens or a personal garden.
The new trend is actually a return to an old way of life.  The My Pet Chicken website receives 30 million views a year and offers everything from chicks — yes you can order them and have them delivered to the post office — to chicken coops.
GardenFreshBaby.com was a popular booth at the expo, and Katie's was the friendly face of the operation on Sunday.
Founded by Fairfield County mom Marna Altman, who made fresh, organic food for her own babies including smoothies with carrot juice or tomato juice, Garden Fresh Baby has taken off quickly.
When moms would pick their children up from Altman's house after playdates they'd ask her for samples of the frozen purées she made her babies. Altman started freezing portions in ziploc bags and would give them to other moms.
From most popular mom on the playdate circuit, Altman's trajectory includes a busy  farmers' markets schedule, and, according to Katie who was tending the Garden Fresh Baby booth at the expo, products will soon hit retail stores including Palmer's in Darien and Mrs. Green's Market in New Canaan.
Another local family-owned business with a buzzing booth at the Audubon Sustainable Food & Farm Expo was Shearwater, a small-batch artisan organic coffee roaster based in Trumbull. The Fair Trade certified and organic coffee was a hit.
Shearwater coffee is served at several local restaurants as well as coffee shops including Lorca in Stamford, Steam Coffee Bar at Westport Green's Farms and Saugatuck Train Stations, and Tusk & Cup in Ridgefield.
Shearwater sells wholesale to restaurants, markets, coffee shops and catering services.
Even better, people can  visit the Shearwater roastery to purchase fresh roasted organic coffee every Saturday from 9:00 am to 5:00 pm at 100 Corporate Drive, Unit B106 in Trumbull, but they ask that customers call in advance: 203-292-0848.
Visit the coffee roaster's website at ShearwaterCoffeeRoasters.com
Related Story:
Eat Healthy. Save Money. Become a Community Gardener.
Audubon Greenwich Sustainable Food & Farm Expo
________________________________________________________________________________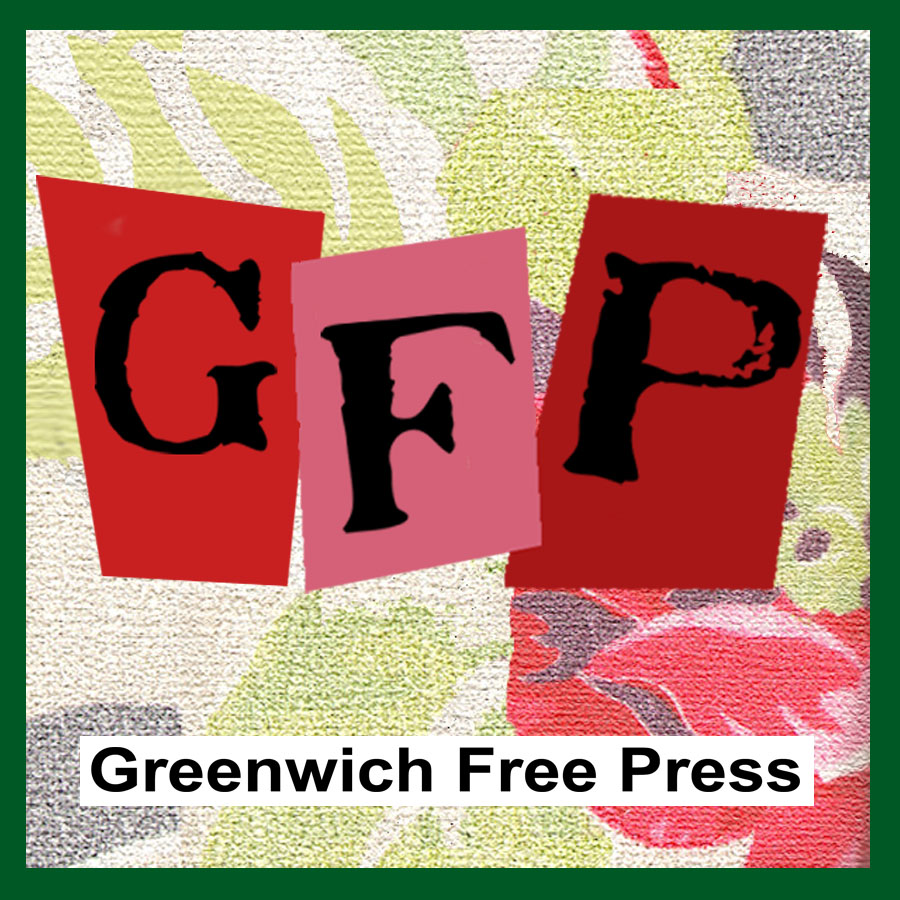 Email news tips to Greenwich Free Press  editor [email protected]
Like Greenwich Free Press on Facebook.