Mark you calendars for these free Old Time radio shows to be performed in the Main Greenwich Library.
Read live,  in costume by the Greenwich Experimental Theater Company on  Saturday, May 21, 2016  2:00pm,  2nd Floor meeting room. Public welcome. Refreshments served. 

"My Favorite Husband" – Cast of Characters
ANNOUNCER: Maria Higbie
LIZ COOPER: Elaine Barrie
GEORGE COOPER: Jack Cuff
ATTERBERRY: John Twomey
KATIE: Maria Chan
DOC: Veronica Klinka
I Love Lucy revolutionized the Television industry. I Love Lucy was based on the CBS radio show My Favorite Husband with Lucile Ball and Richard Denning. My Favorite Husband had become so popular that CBS developed it for television, and "I Love Lucy" starring Lucy and Desi was born.
Lucy and Desi insisted that the show use the 3-camera system instead of the popular, but inferior quality kinescope. CBS acquiesced to the stars' request, but not before they agreed to taking a salary cut.
Because of Desi's and Lucy's genius, the "I Love Lucy" decision introduced reruns to most of the  American television audience, and set a pattern for the syndication of TV shows after their network runs (and later, for first-run airings via syndication).
The Jane Doe Caper – Cast of Characters
ANNOUNCER: Carl White
SAM SPADE: John Twomey
EFFIE: Veronica Klinka
LT DUNDY: Maria Higbie
MAXIE – MORGUE DR.: Elaine Barrie
CLERK: Linda White
FITZ: Maria Chan
LOUISA: Maria Hibgie
BULL DRISCOLL: Carl White
TONIA: Maria Chan
CHRIS GORELLI: Jack Cuff
Dashiell Hammett and Sam Spade
Hard-boiled Detective Sam Spade was the invention of writer Dashiell Hammett in his 1930 novel The Maltese Falcon, first published as a serial novel in a pulp magazine.
Humphrey Bogart brought Sam Spade to life in the 1941 film of the same name. Bogart's Spade was cocky, hardened and shifty. Nobody could pull the woll over his eyes; not the clever con artist nor the prettiest lady.
The cinema is his taut, brooding character spawned was Film Noir, or Dark Film. Dashiell Hammett was a Pinkerton Detective in San Francisco during the 1920's. He claimed that all of the characters he wrote about were based on people he had known personally.
Greenwich Experimental Theater thanks Elton for offering Elton's Cafe in Greenwich Library for their many rehearsals.
---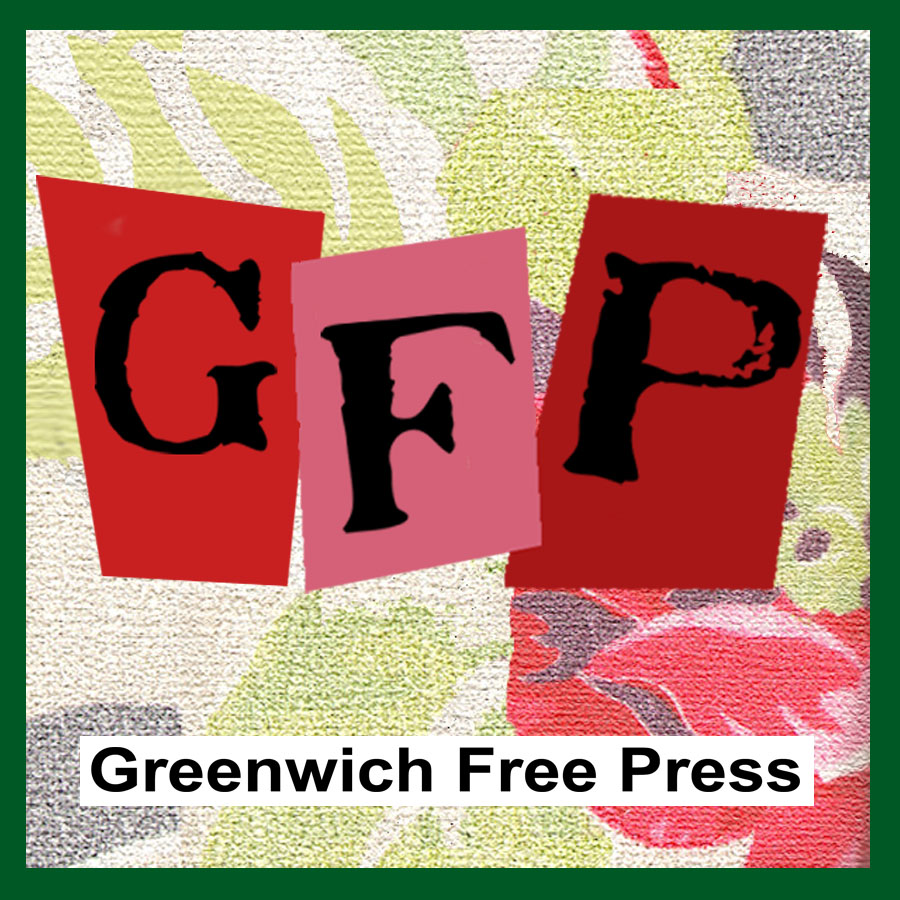 Email news tips to Greenwich Free Press editor [email protected]
Like us on Facebook
Twitter @GWCHFreePress