The Greenwich High School theater department students have been busy rehearsing countless lines for their production of Shakespeare's Romeo and Juliet in the school's state-of-the-art black box theater.
The production is directed by Mr. Richard Kohn, with technical direction and design by Mr. Scott Borowka.
Stage managers are Sam Carbino, Keagan Laczkowski and Josh Stone.
The production runs through October 29, shows starting at 7:30pm. On Saturday, Oct 29, there will be two performances (5:00pm and 8:00pm).
Tickets are $10. For tickets and information (203) 863-8808.
Other upcoming productions presented by Greenwich High School Theater Arts include "Comedy Tonight!" a comedy and improv showcase on November 18, 2016, Jan 13, 2017 and March 17, 2016. The On Stage production is Pippin, with performances on Dec. 14, 15, 16 and 17 2016
Cast List
Romeo: JJ Evans, Jack Ullrich
Mercutio: Michael Busani, Ben Wolff
Benvolio: Julia Bibault, Lucy Mini
Montague: Nic Del Priore, Alex Sklarz
Lady Montague: Natalie Gamez, Alayna Scott, Melanie Valencia
Lady Capulet: Kim Barnard, Emily Bass
Capulet: Wassim Douri, Hayden Sherr
Juliet: Gabi Bastek, Kara Bittman, Sarah Walker
Nurse: Gwen Gilfond, Charlotte Kinnaird
Tybalt: Oliver White, Kieren Mackay
Friar Lawrence: Paige Edmonds, Anika Rabenhorst
Prince Escalus: Kim Barnard, Emily Bass
Paris: Kieren Mackay, Oliver White
Balthasar: Wassim Douri, Hayden Sherr
Peter: Nic DelPriore, Alex Sklarz
Petruchio: Natalie Gamez, Alayna Scott, Melanie Valencia
Apothecary: BenWolff, Michael Busani
Friar John: Nic Del Priore, Alex Sklarz
Paris' Page: Natalie Gamez, Alayna Scott, Melanie Valencia
Production Crew:
Crew Foreman: Liz Murray
Run Crew: David Lowitt, Zach Dibella, Ashley Macchia, Stephanie Ramos
Technical Theater Classes: Grayson, Avesato, Miranda Cotler-Russo, Kensie Gallagher, Sadie Kriegler, David Lowitt, Rachel, Naylor, Carlos Pellecier, Ethan Schrader, Madalynn Stewart, Chloe Tsoi, Melanie Valencia, and Matthew Ver
Props: Alayna Scott
Costume Masters: Natalie Gamaz, Lucy Mini
Publicity: Alex Sklarz
Artwork: Tom J. Kuntz '90
Front of House/Tickets: Liz Murray
House Managers: Amanda Brea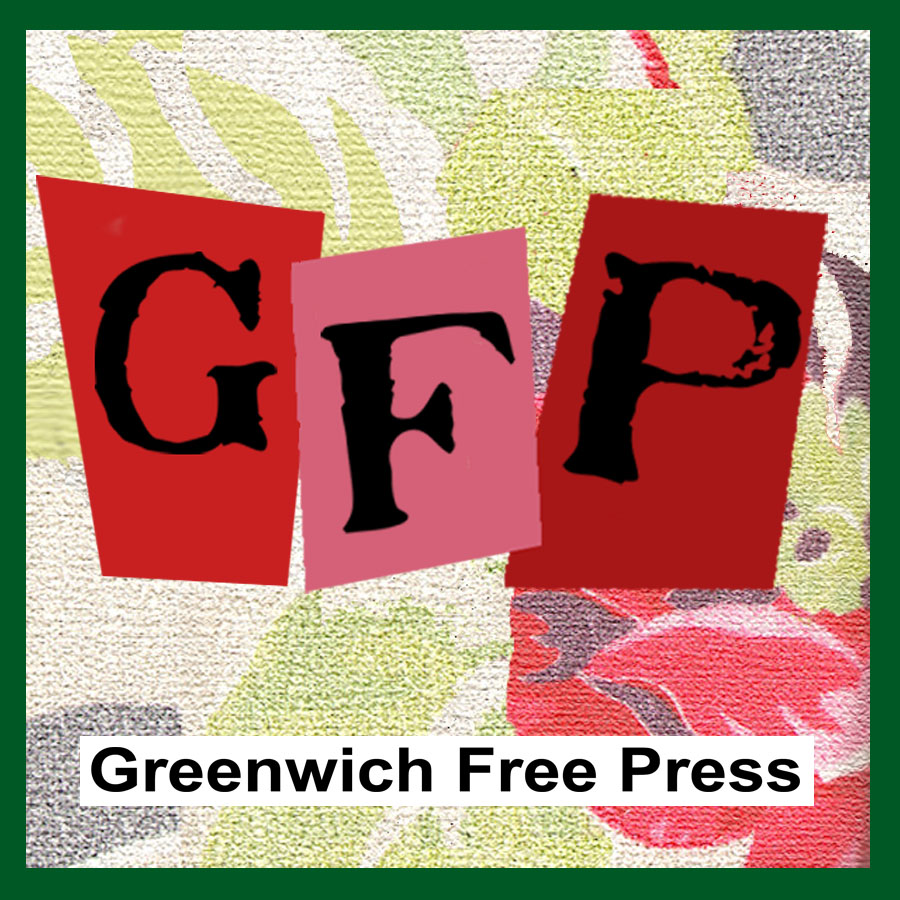 Email news tips to Greenwich Free Press editor Leslie.Yager@GreenwichFreePress.com
Like us on Facebook
Twitter @GWCHFreePress