Nearly 900 skaters traveled from the tri-state area and Eastern Seaboard to compete in the 15th Annual Terry Conners Synchronized Skating Open in Stamford on Dec. 6-8. The record number of 67 teams signals the sport's growing popularity.
Competing against 10 other Open Juvenile level teams, the SCSS Shadows won bronze with their 2:40 minute performance to "Why Don't You Do Right?" by Sinead O'Connor.
In addition to basic synchronized skating elements such as: blocks, circles, wheels, lines, intersections, no-hold step sequences; the Shadows' program incorporates advanced footwork such as counters, rockers and choctaw.
Feeling exhilarated after their performance, Shadow skater Samantha Scordo from Old Greenwich said, "I just had the best time of my life – performing this with the people I love so much. We are a family."
The Sprites, a SCSS Beginner 2 level team, won silver with their 2:00 minute performance to "Stray Cat Strut" by The Stray Cats. They competed against teams Precisely Right of Morristown, NJ, and Team Esprit of Hamden, CT, who won gold and bronze respectively. It is typical at this level to incorporate elements such as crossovers, 3-turns and two intersecting lines. Beginner 2 Sprites, Navaeh Mills from Stamford remarked afterwards, "I was a little nervous at first but then I knew it was the best skate we've done so far."
The SCSS Shimmers, the Pre-Juvenile team, faced neck-and-neck competition in a flight of 10 and placed 5th with their 2:15 minute performance to "Cruisin' for a Bruisin" theme song from Teen Beach Movie. Some Pre-Juvenile elements beyond basic elements include Mohawks, 3-turns, brackets, and intersecting triangles. Shimmers skater and Stamford resident Isabela Malone said, "We've worked really hard on this program and excited about how well we came together as a team to perform it in front of our hometown crowd."
The 17 nationally ranked competition judges, including Ann Fauver, Chief Referee & Technical Controller, who travels from as far as Maine – follow the USFSA 6.0 judging system similar to that for singles, pairs and dance figure skating. In addition to the basic elements, they look for speed, challenging step sequences, and artistry.
Head coach, Gina Valenzano-Gomez, and assistant coaches Val Legutko and Kari Pace created the vision for these programs. From last summer until next spring, these coaches work tirelessly to choreograph the programs to music, guide the design of the costumes, and ultimately train each skater's varying level to blend as one. After the Shadows award ceremony, coach Valenzano-Gomez remarked, "Our lines skated hard and prepared well for this moment. This is our first competition of the season; I think this will only be motivating for them."
Assistant coach, Kari Pace said, "They skated well; they're at a point now when they'll perfect the elements and practice to keep it clean." The team will compete next month at the Colonial Classic Competition in Massachusetts and three more events after that.
These three SSCS coaches, 40 skaters and their parents pride themselves on a distinctly different team atmosphere – nurturing a friendly synchro-family. The loyalty of all three coaches, not only have a long professional history with the SCSS team, but have even skated on this team in their youth. Assistant coach Val Legutko also manages the public lessons at the Terry Conners Rink and often knows her team's skaters from their early Snow Plow Sam skating days. A few of the Shadow skaters continue the legacy by helping teach the public skate lessons. Six-year team member and Darien resident Brooke Ferris said, "I love skating as a team, but I also love teaching skating and sharing it with others." Shimmers skater, Nevada Rivera from Stamford, takes this sentiment to heart, "I just moved here and this has been the best thing for me to slip right into. I not only have a new skating team, but fun synchro-sisters too."
This year's SCSS team is comprised of a total of 40 skaters from: Stamford, Greenwich, Westport, Darien, Norwalk, New Canaan, and White Plains, NY.
SCSS SHADOWS: Michelle Han, Stephanie Tancs, Danielle Nugent, Samantha Scordo, Brooke Ferris, Amanda
Brea, Kalaudia Auz, Klara Hoherchak, Emily Merole, Emilly Hernandez, Natalie Pesantez
SCSS SHIMMERS: Natalie Hernandez, Nevada Rivera, Deanna Gladstone, Chloe Gerace, Athena Hartigan,
Rachel Iannazzo, Isabella Osinovsky, Vanessa Wynter, Isabela Malone, Kelly Fox, Olivia Linnartz, Julia Brown, Kara McLaughlin, Alyssa Fish, Madeline Ciampa
SCSS SPRITES: Daniela Castagna, Anastasia Ladyka, Sabrina Paris, Sofia Gonzalez, Samantha Paris, Sarah
Arevalo, Caitlyn Foster, Nevaeh Mills, Leah Shiff, Charlotte Carter, Adeline Hawley, Paola Gonzalez, Cynthia Chen, Nicole Salanty
Related:
VIDEOS: SCSS Shimmers Rock Terry Connors Rink in 15th Annual Synchronized Skating Open
---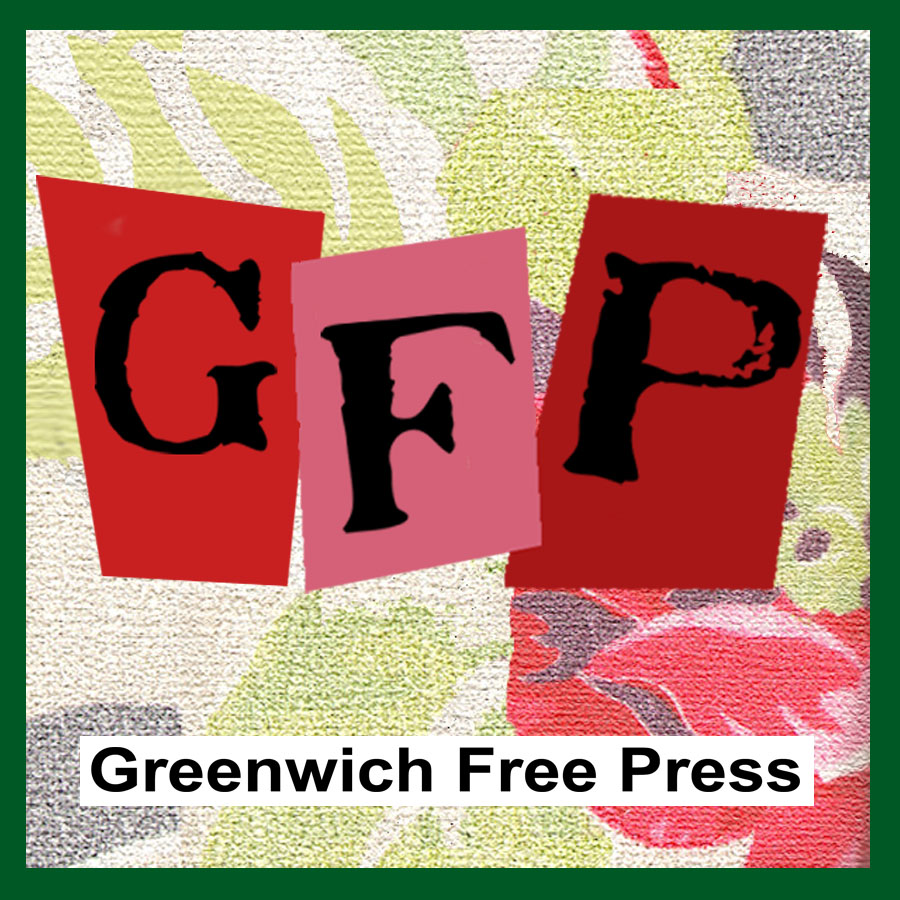 Email news tips to Greenwich Free Press editor [email protected]
Like us on Facebook
Subscribe to the daily Greenwich Free Press newsletter.