Thursday night's Board of Education meeting opened with student recognition including Johns Hopkins Center for Talented Youth (CTY) talent search participants who scored above the top 25-30% of the 55,000 students who qualified to take the SAT in 7th and 8th grade. Also recognized were winners of the Scholastic Art Awards, the largest and longest running arts program, drawing over 1,500 entries from Connecticut this year.
Superintendent McKersie congratulated Dr. Chris Winters, GHS Headmaster for being named Connecticut PTA's "Administrator of the Year."
"If you want wisdom, honesty, clarity — and a push and a nudge to excellence, it's with Dr. Winters," McKersie said of the GHS Headmaster who has been an administrator in Greenwich for 14 years. "The PTA is doing jigs and dances… They nominated him for leadership, for learning, communication, community involvement," McKersie said. "We're happy to be in your glow."
Guillermo Perez delivered a report on behalf of GHS student government. Perez said SRO was a success. "We riffed on people. We danced. We sang. We raised a lot of money. And we're still selling DVDs for $10."
Perez said described being "awestruck" by all the student accomplishments recognized during the first 40 minutes of the meeting, and added that the GHS math team is five-time state champions, the GHS basketball team had the most wins ever and made it to the state semi-finals. Also, Perez pointed out that the GHS swimming and diving team just won for the 21st time in 22 years and that the rugby team just won 77-22 against a touring team from Texas.
"We're creative. We're athletic. We're driven. Greenwich High School is really the place to be," Perez said, before moving to the more serious topic of YikYak and the incident at the high school involving the iPhone app last Friday.
Perez described the anonymous YikYak commenting as unregulated and unfettered, adding, "It's a potential recipe for disaster. Considering the tragedy we had on the first day of school, we're very concerned that this could spiral out of control and be horrendous." Perez reported that the student government had discussed YikYak earlier on Thursday and was reviewing steps stop its use. "We don't want school to be a place where students fear what their peers are thinking about them."
Perez reported that earlier in the week the St. Baldrick's event at GHS raised $32,000 for the foundation that supports research into children's cancer.  Perez, who had his head shaved for the fundraiser said that about 50 students and staff participated. "I personally raised about $1,250 thanks in part to Mrs. Ospina and Mrs. Erickson," Perez said.
ALP 6th Grade Science
During the public hearing portion of the meeting, several mothers spoke in favor of Advanced Learning Program (ALP) 6th grade science. At one point 14 mothers lined up along the wall behind Gaetane Francis as she spoke out in favor of adding a 6th grade ALP science section.
"Our society has not been adequately teaching our students science," Francis said, referring to 'closing the excellence gap' and disadvantages to high ability learners. "We've asked for this for ten years," she added.
Later, in his Superintendent's remarks, Dr. McKersie said, "Science education is an issue for all our kids. Accelerating has to be a goal for all our students."
Drug Use, Sleep Deprivation at GHS
Harry Fischer introduced himself as a former member of the BET and RTM before admonishing the Board of Education for cost overruns in past school construction projects in Greenwich.
"Tax dollars are a very scarce resource," said Fisher."It is time to take the building and maintenance responsibility away from the Board of Education," he added, before advocating for "permanent modular" construction as a way to create significant savings.
Before running out of his allotted three minutes at the mic, which was then turned off, Fisher took issue with the PTA Council president's earlier remarks about workload and school start times contributing to lack of sleep and adequate rest among students.
"Drugs kill far more brain cells than lack of sleep," Fisher said. "There is a bad drug problem at Greenwich High School."
Gift Cap Policy Revamp?
Anne Vranos, the BOE rep for North Mianus School PTA spoke about the town's gift cap policy, in which the Board of Education sets an annual maximum amount of funds PTAs can raise for their schools. In 2013-2014, for example, the gift cap for the 11 elementary schools is about $75,000. Dronus acknowledged that the gift cap was created to with a nod to equity across the district, but that it did not take into consideration the varying enrollments of elementary schools across town.
Enrollment figures published on the Greenwich Schools website range from Parkway with just 257 students and New Leb with 244, to Riverside with 519 students. North Mianus enrollment is listed as 460 students.
Future of New Lebanon School
Mike Bocchino, president of New Lebanon School PTA, said he'd met with the traffic operations coordinator Melissa Evans to discuss safety with the satellite BANC campus and possibly extending the safety  zone to Spruce Street.
Bocchino urged the Board to move swiftly in preparing the satellite campus for kindergarten classrooms next fall. Bocchino said he feared work will progress slowly and result in a last minute rush in August.  Alluding to Mr. Fisher's remarks, Bocchino indicated that if a new New Lebanon School were to be constructed from a permanent modulars, that he would be happy as long as it happened quickly. Bocchino said that considering the residential development  along South Water Street and potential residential development of Hascoe Building make it imperative that BOE expedites construction of a new school.
Related Stories:
Yik Yak has breached the phones of GHS.
GHS Headmaster to Receive PTA Award
Photos: GHS Students and Staff Lopp off Locks, Shave Heads for St. Baldrick's
Parents Ask for Alternatives to New Lebanon-BANC Split Campus for 2014-2015
New Leb Kindergarten to Relocate to BANC for 2014-15
________________________________________________________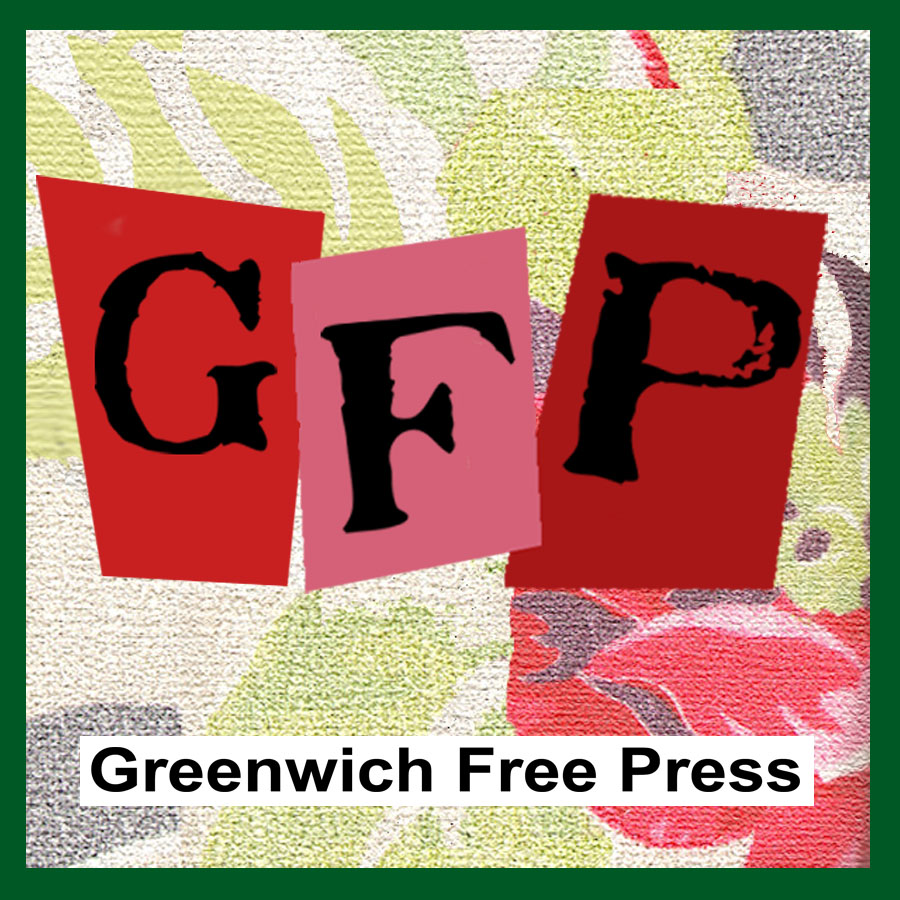 Email news tips to Greenwich Free Press  editor [email protected]
Like Greenwich Free Press on Facebook.