On Tuesday night, a panel of college students came to the Boys & Girls Club of Greenwich where Keystone Club members absorbed advice, anecdotes about campus life, food service, drugs & alcohol, roommates, and much more.
The Keystone Club members, who are juniors and seniors at Greenwich High School, as well as Westhill, Trinity Catholic and other nearby schools, had many questions about finances, social life and work load.
Julia Fama, said that starting at NCC before and switching to Sacred Heart University in Fairfield had meant the ability to save money by living at home.
Julia described the value of getting involved in activities, but cautioned that time management skills are critical in order to, for example, balance an internship, paid job and school work.
Panelists talked about the challenge of budgeting finances, and shared stories of running out of money.  More than one panelist alluded to the temptations of eating off campus once the thrill of dining hall food wears off. One panelist said it had been a challenge to budget for costs of living off campus in an apartment, including rent and utility bills.
All the panelists described the expense and monotony of dining hall food, and the common trap of falling for the "junk," like pizza and ice cream.
Mateusz Nowogrodzki said his meal plan had a limited number of "swipes," so he recommends buying boxes of cereal and skipping dining hall breakfast. Other advice was, where allowed, to take food out of the dining hall and bring it back to the dorm room.
The panelists, who were moderated by the Boys & Girls Club scholarship committee co-chair, Sally Lawrence and board member Patricia Santonocito, told the younger students to apply to as many scholarships as possible. "The worse they can say is no," advised Julia.
Don Palmer urged all the Keystone Club teens to apply for scholarships from the Boys & Girls Club.
Panelists shared stories of campus life, including confronting a roommate whose boyfriend who overstays his welcome, and coping with a roommate with poor personal hygiene.
Most panelists described campus life as fun and bursting with activities, including movie nights, clubs, groups with shared interests, and even trips off campus that students can sign up for.
Ben Orszulak said his rural campus clears out on weekends. Ben, who is pursuing an associate's degree at SUNY Cobble Skill in the Catskills will head to Army boot camp for 10 weeks after graduation, followed by three years of active duty. Ben said his associates degree in diesel technology will qualify him to be a Stryker systems mechanic, which involves looking after an eight wheel tank.
"My first year I drove home three hours every weekend. It helped that my family owns a farm, and I could make extra money," he said, adding that it is nevertheless important to make friends on campus. "Get to know the people on your hall," he advised. "There's also the lounge. It's easy to meet people."
The panelists have a wide array of majors and intended career paths, ranging from Ben heading to the Army to Marina studying film and screen writing at USC. Gabriella is a Biology major who is pre-med at Florida Atlantic University. Julia is getting degrees in both English and Education and hopes to be a teacher.
Another tip from the panelists was to make use of professors' office hours. "It doesn't mean you are trying to be teacher's pet. It shows you care," said Sophia Daoud, a freshman at Fordham University. "They'll look at you differently if they see you seeking extra help." Sophia said a lot of students fall into the  easy trap of sitting in the back of the class and texting.
Mateusz Nowogrodzki said that at his school, SUNY Binghamton, they don't take attendance. "A lot of kids don't go to class because the lesson is online," he said. "But you get a lot of information from the professor if you go to the class. And that information comes up on the exams."
Marina Pipher, who transferred from SUNY Purchase to USC said there is nothing wrong with transferring. In fact, several panelists had transferred schools. Marina advised getting homework done early.
"The day the professor assigns a term paper, start it right away. You can ask questions along the way. But you can't start asking questions the night before it's due," she said.
Keystone Club members asked about the volume and form of homework. The panelists explained that college is harder than high school, but that students are in the classroom far fewer hours.
They said science and math majors have more quizzes and tests, whereas humanities majors have heavier reading loads and term papers.
On the topic of drinking, drugs and partying, Dana Wadsworth, who attends Villanova University in Pennsylvania, had great advice.
"Balance your social life and school work. Keep the partying to Friday – don't go crazy on week days," she said, adding, "Whoever you go out partying with, that is who you go home with. That is so important. It's not Greenwich any more. It's the real world."
Sophia said there is 24 hour security available on call at her school in New York City. She said there is also an amnesty program that enables a student to get help for a friend even if they were also participating in the same behavior.
Gaia said, "Don't try anything you don't want to. You can say no."
Gabriella said Florida Atlantic University is a huge state school with 30,000 students. "Florida is known for drugs. FSU's fraternities were banned after a student died."
Gabriella said her campus is tobacco free but students use vape pens and jewels. "There is also LSD, shrooms and cocaine. Just stay away from it," she said.
Mateusz said that students who flout the rules against alcohol and drugs risk getting reported by RA's and campus police. "People start to experiment and it gets out of hand," he warned.
Gabriella Bravo (Florida Atlantic University), Dana Wadsworth (Villanova University), Bruna DaCunha (UConn Stamford) Julia Fama (Sacred Heart University), Sophia Daoud (freshman at Fordham University), Mateusz Nowogrodzki (SUNY Binghamton) Ben Orszulak (SUNY Cobble Skill), Marina Pipher  (University of Southern California), Gaia Fakhoury (Manhattan College).
---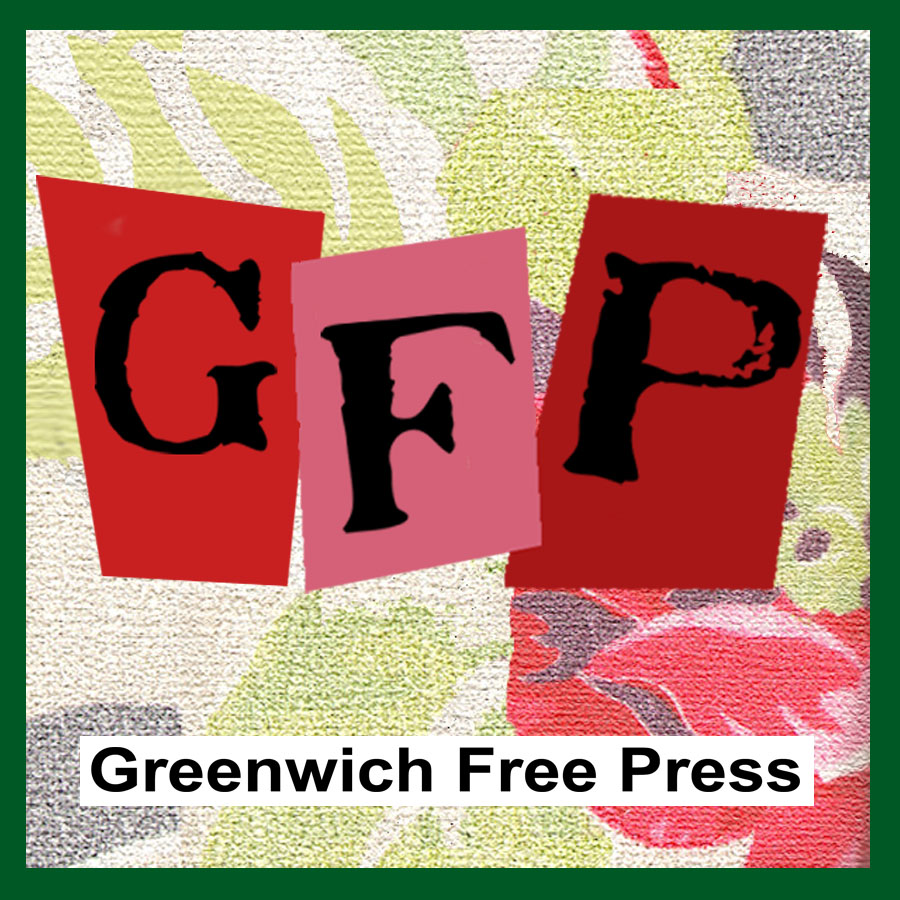 Email news tips to Greenwich Free Press editor [email protected]
Like us on Facebook
Twitter @GWCHFreePress
Subscribe to the daily Greenwich Free Press newsletter.