The newest member of the Greenwich Police Department Hannah Schmitt was sworn in on Monday, July 3 at Greenwich Town Hall by Chief Heavey and Selectman John Toner.
Hannah Schmitt  was sworn in at Greenwich Town Hall on Monday as the newest female police officer in the Greenwich Police Dept.
Schmitt who resides in Newins, New York and graduated from Valley Central high school in Montgomery, NY. She attended Orange County Community College where she majored in criminal justice.
She also graduated from the Ulcer County Law Enforcement Training Organization.
Prior to becoming a police officer in Greenwich, she worked as a part-time officer in Montgomery, New York and also the village of Washingtonville.
Ms. Shmitt comes from a family of public servants. Her father is a retired Fire Department lieutenant and her brother is a part of the Army National Guard in the New York state.
Greenwich Police Chief Heavey explained the long selection process that new officers include Ms. Schmitt go through. During the process the police department cooperates with the the Human Resources Dept, professional standards commander, and Pat Street, who looks over the entire process.
The process begins with an in depth background check. There is a polygraph test, psychological exam and physical exam. New officers will graduate from Connecticut police academy in about six months. Before Officer Schmitt is allowed to go out alone on patrol, will spend about twelve weeks with a senior officer testing and training her.
"The more challenging something is, the more I will want to do it because it makes me want to be the best at something." – Greenwich Police Officer Hannah Shmitt
Chief Heavey stressed the importance of Ms. Schmitt focusing only on doing her best during the next couple of months of training as it will make the officers training her to feel more at ease as well as make her transition post graduation easier.
In Monday's ceremony, Selectman John Toner filled in for the Police Commissioner, Peter Tesei to deliver the oath.
Mr. Toner expressed his gratitude for the honor to deliver the oath to Greenwich Police's newest member. He described the police department as "Greenwich's finest."
In addition, Officer Schmitt's father issued the badge in place of the Chief who usually issues the badge in swearing in ceremonies.
After receiving her badge, officer Schmitt shared  a few words about her experiences and the role her family has played in getting her where she is today.
She expressed how being part of a family of public servants has formed a tremendous support system for her, as well as her admiration for her mother whom she described, as the "glue who keeps the family together" as well as her 'rock.'
She went on to explain that she had always been intrigued by the idea of helping the community as well as being actively involved with people and problem solving which ultimately led her to law enforcement.
When asked whether the idea of having to go through the second round of training was daunting, Ms Schmitt admitted that for her challenges are what makes her work harder.
---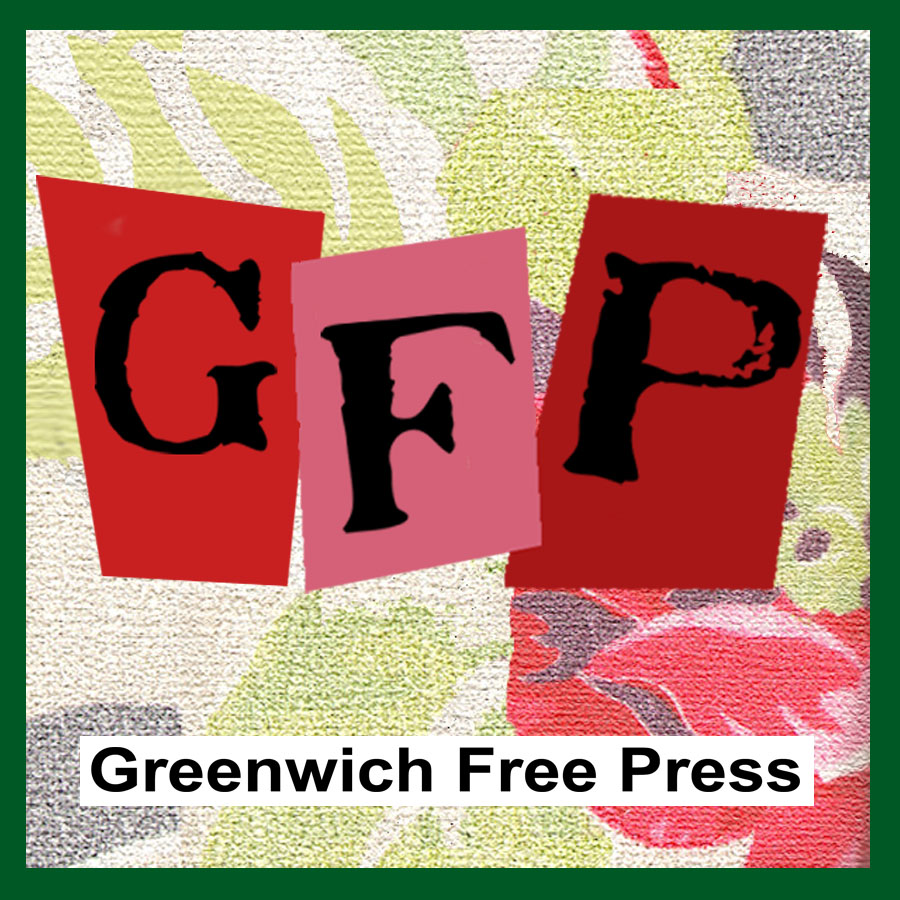 Email news tips to Greenwich Free Press editor [email protected]
Like us on Facebook
Subscribe to the daily Greenwich Free Press newsletter.