Retired Lt. Tom Keegan sure knows how to tell a story. Which is a good thing, because, as he noted to the crowd who turned out for Sunday's Silver Shield Association Awards at Bendheim Western Greenwich Civic Center, police don't come home and tell their families very much about their work.
Before Lt. Keegan launched into his stories, Lt. James Bonney took the opportunity to thank him. "If you need something, talk to Tommy, he gets it done. There's no one as connected as Tommy and as loved as Tommy," Bonney said, adding that in Norwalk where he's known as Coach Keegan, he always has a smile on his face.
"He remembers everyone's names and every play of every game he coaches," Lt. Bonney said before presenting a plaque of appreciation to Thomas Keegan.
Back at the microphone, Lt. Keegan began his storytelling, captivating some 200 guests for 90 minutes.
"We don't share well, but today you get to hear their stories," said Lt. Keegan before launching into tales of bravery and quick thinking. From reviving residents from heroin overdoses, to catching child abusers and drug dealers, Lt. Keegan illustrated the outstanding work of Greenwich's men and women in blue.
Lt. Keegan said people don't think much happens in Greenwich. "They say, 'Ah, what happens there?' But the story I'm about to tell you happens across the nation where stuff like that doesn't happen," he said as he recalled an incident that took place back on Sept. 24, 1974, after an armed robbery in Darien.
Keegan said Retired Lt. James Fahey, then a Greenwich police officer, arrived on scene after State Trooper James Hoffman had apprehended three male suspects who had fled the robbery in a White Cadillac.
Fahey arrived on scene on I-95 southbound near the Greenwich tolls booths to assist Trooper Hoffman. When he arrived, one suspect was seated with Hoffman in his state police car. The two other suspects remained in the front seat of the Cadillac. As Fahey walked toward the Cadillac, the two suspects exited their car and the driver began to run ran toward Trooper Hoffman's car.
The passenger pointed a rifle at Officer Fahey and ordered him to put his hands up. Officer Fahey drew his service revolver and fired four rounds at the passenger, striking him twice. The passenger fell dead.
At the same time, Trooper Hoffman exchanged gunfire with the other suspects, striking the approaching male as well as the suspect who had been seated in the state police car as he tried to escape. Both fell to the ground. Fahey approached Hoffman's car and the operator of the Cadillac raised his weapon and fired one round at Fahey, who returned fire, striking the operator twice in the head, killing him instantly. The remaining suspect, wounded by Trooper Hoffman, was taken into custody. Neither Fahey nor Hoffman was injured.

For his bravery Officer Fahey was awarded the Police Silver Shield Association's Medal of Honor. He remains the only recipient of the Medal of Honor in the history of the Greenwich Police Dept.
Back in July of 2013, Officer Frank DiPietro and Technician Shawn Fox were operating the new police boat, unit 139, given to the department by Federal grant.
While they operated that vessel out on Long Island Sound, there was a report form the Stamford Marine division of an unmanned boat operating at a high rate of speed. Lt. Keegan explained that a wave had hit the boat and ejected both occupants from the boat.
Numerous police agencies had been contacted to do something before the boat struck something or someone got hurt. A number of agencies all were trying to corral the boat traveling at 50 miles an hour. First they tried to throw buoy lines to try to tangle them in the propellers, but it didn't work. Instead Technician Fox pulled the police vessel alongside the boat going 50 mph, and DePietro jumped into the boat that had no captain in it.
"It's interesting that our agency was the only police department that had the training and the equipment to pull such a maneuver," Keegan said.
DePietro and Fox were named officers of the quarter as well as 2013 Silver Shield Association Officers of the year.
On Dec. 11, 2014, Officer Jason Lyman was returning home after working a day shift at Greenwich Police Dept. Driving north on I95 in heavy traffic, Officer Lyman witnessed the driver of an older Honda in the adjacent lane reach into the back seat and repeatedly strike a toddler, including a blow to the head with the handle of a screwdriver. After contacting State Police, Officer Lyman remained behind the Honda all the way to exit 21 in Fairfield, where the Honda was stopped by State Police. Lyman was given the Meritorious Police Duty Medal.
On March 6, 2014, a resident of 881 Lake Ave reported to police that someone had stolen his mail from his mailbox including checks totaling over $100,000. At the time it was reported, Greenwich Police were investigating scores of cases of mail theft and other neighboring jurisdiction were reporting numerous cases mail theft as well. Investigators of the US Postal Services as well as Greenwich Detective Tim Powell developed information and believed that a Bridgeport resident named Dayquan Jackson might be responsible for the thefts. He was described as approximately 6'3″ and weighing over 300 lbs.
On March 7, the resident at 881 Lake Ave reported another theft from his mailbox. Detectives Iorfino and Fiscella arranged surveillance of the mailbox at 881 Lake Ave. The next day they observed a silver SUV travel north on Lake Ave and stop at the mailbox of 881 Lake Ave. They observed a large black male exit the SUV, remove mail from the mailbox and re-enter the SUV.
Detectives Iorfino and Fiscella pursued the silver SUV north on Lake Ave and at one point pulled alongside the vehicle, drew their weapons, and ordered the operator to stop. All occupants of the vehicle complied and were arrested, including DayQuan Jackson. Subsequently, the larceny spree ended.
For their resourcefulness Iorfino and Anthony Fiscella were awarded the Investigators medal by the Silver Shield Association.
---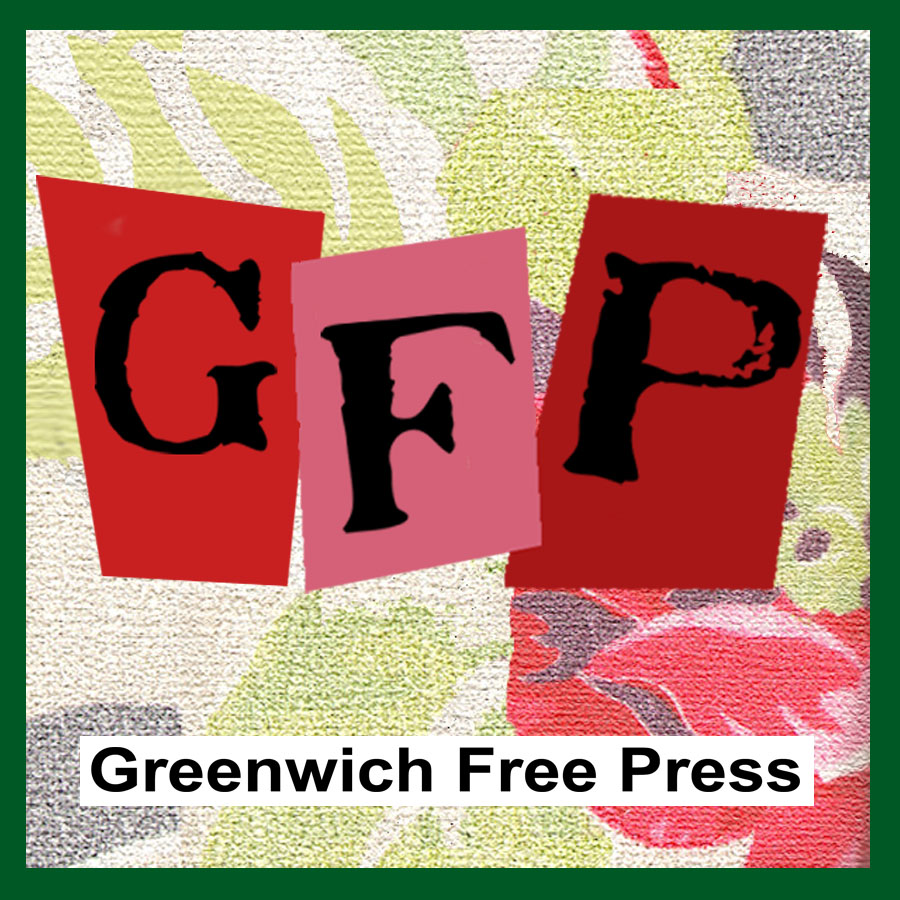 Email news tips to Greenwich Free Press editor [email protected]
Like us on Facebook
Twitter @GWCHFreePress