Originally reported on our sister site NewCanaanite.com by Jes Sauerhoff

It wasn't something he was looking forward to: When Greenwich showed up on New Canaan's schedule, Head Football Coach Lou Marinelli knew the Rams would face a Cardinals team led by his own son, John, named GHS head coach in the spring.
Thanks to two early Ram touchdown passes by Mike Collins, and outstanding defense, New Canaan (5-0) was able to make a first-half lead holdup and survive a Greenwich (2-3) comeback attempt.
"It was hard," Marinelli told NewCanaanite.com after the 24-14 win, describing what it felt like to see John on the opposite sideline. "And I think he [John] did a tremendous job. I think those kids from Greenwich did a tremendous job. They're a good football team. Thank god we scored early because if we didn't score early, we would've been in a bit of trouble that we've yet to face. This game was good for us because it was the first time that our [starting] offense and defense weren't out by halftime, with the exception of one series against Ridgefield. But this time we were forced to stay in there, and it was a game till the very end. So it was good for us, and I think Johnny could build off this too cause I think the kids for Greenwich, I think they have to start believing that they are getting better. Because I think they are. They played very well today."
Clad in pink pants, Rams couldn't have asked for a better start, as just 26 seconds in and on the second offensive play, quarterback Mike Collins found running back Matt Cognetta on a screen pass to the left, and after Cognetta eluded one tackler he was off to the end zone for a touchdown.
Then after the New Canaan defense forced a three-and-out on Greenwich's first offensive possession, the Rams got the ball back and faced a third-and-one at the Cardinals' 37-yard line.
Collins dropped back and pump-faked right, before looking downfield and floating a pass to a wide-open wide receiver, Kyle Smith, who jogged on in for the score.
So just 2:37 in, the Rams were already up 14-0.
The New Canaan defense was forcing Greenwich off the field quickly. One drive featured a couple of sacks from defensive lineman Andrew Chalon, pinning Greenwich deep in their own end. Though they had good field position on an ensuing drive as a result, the Rams would give the Cardinals the ball right back when Collins tried find Peter Swindell deep and was intercepted by cornerback Joseph Lanni.
On its next drive, Greenwich ran the ball a couple of times for a first down. Then on second-and-six from their own 46, Cardinal QB Frank Alfano found running back Luke Bienstock in the left flat, who broke a tackle and was off-and-running down the sideline, finally being brought down all the way at New Canaan's eight.
During the next three plays, Greenwich worked the ball down to the one, and faced a fourth-and-goal. John Marinelli decided to go for it but running back Kevin Iobbi was stonewalled by Mike Cognetta just shy of the goal line, forcing the turnover on downs, and keeping the Rams in control.
New Canaan's defense would force another Greenwich turnover on its next possession, when Andrew Jahns recovered a fumble deep in New Canaan territory.
It would be the first of three consecutive drives in the game that ended on a turnover. After Collins hit Swindell on a pass that moved the ball into Greenwich territory, he was intercepted by Cardinals DB, Connor Langan. Shortly after that, the Rams returned the favor, intercepting a tipped ball and returning it to the Greenwich 46 with just over a minute to play in the half.
Collins then executed a stellar drive, connecting on three passes, the third one being a dart to Andrew Defranco for eight yards and a touchdown, scored just nine seconds before half, to make it 21-0 Rams.
But John Marinelli's squad would not lay down.
Greenwich opened the half with the ball and three minutes and 17 seconds later, found the end zone on a 29-yard pass from Alfano to wideout Tyler Farris.
New Canaan would answer Greenwich's seven points with three of their own on the very next drive, courtesy of a 32-yard field goal from Swindell.
After exchanging punts, Greenwich got the ball back with about four minutes left in the third quarter. Two big gains on that drive later and the Cardinals had the ball on New Canaan's one-yard line again—and this time they would cash it in on a run from their co-captain, Bienstock, narrowing the Rams lead to 10, 24-14.
This is where New Canaan's defense would face its biggest test of the season to date. Having faced very little threat from the previous four opponents on their schedule, the Rams needed a strong fourth quarter to assure that they would go home with the victory.
And they had one.
Senior linebacker Sam Larson sacked Alfano at the Greenwich four-yard line on third down play, forcing a punt. Then even after New Canaan was bit by the turnover bug again, getting stripped of the football on their way to the end zone at the Greenwich four, the Rams defense stood tall, forcing another three-and-out.
John Marinelli's squad got the ball back again with 7:13 remaining in the game, at its own 11. And while they drove the ball all the way down to the New Canaan 21, aided by a 15-yard personal foul on NC, when the Rams defense needed to step up and get a stop, they not only got it, but drove Greenwich backwards. A tackle for loss by Mike Cognetta and a sack from David Strupp put an end to Greenwich's comeback attempt, and secured the 24-14 victory for New Canaan.
"I'll tell you what, our defense won for us today—especially the goal line stand and in the second half,"Marinelli said. "Greenwich kept possession of the ball, they did a nice job, and they got up to the line of scrimmage quickly doing their no-huddle thing, which we haven't seen a lot of. Our defense certainly was a key to victory today."
And while the New Canaan coach knows that his squad will have to prepare for equally tough opponents, he's pleased to know there likely will be no more games versus Greenwich.
"I don't like playing against friends, and I especially don't like playing against my son," Marinelli said. "Because my whole life I've been trying to help him and now I'm trying to beat him. And that's my job, that's my responsibility, and I have a great group of kids that really hung in there today. I think what we saw today from us was good—we can build on it. I just don't like it [coaching against John]. You know, he's always been next to me and I could always pull him aside and say 'Hey, don't do this, don't do that.' But I can't do that now. And when I go watch the Greenwich games, I'm up in the stands because I can't help him. I thought he did a tremendous job today. I really did."
The GHS Cardinals next game is at Fairfield Ludlowe on Oct. 30 at 7:00pm, Taft Field.
---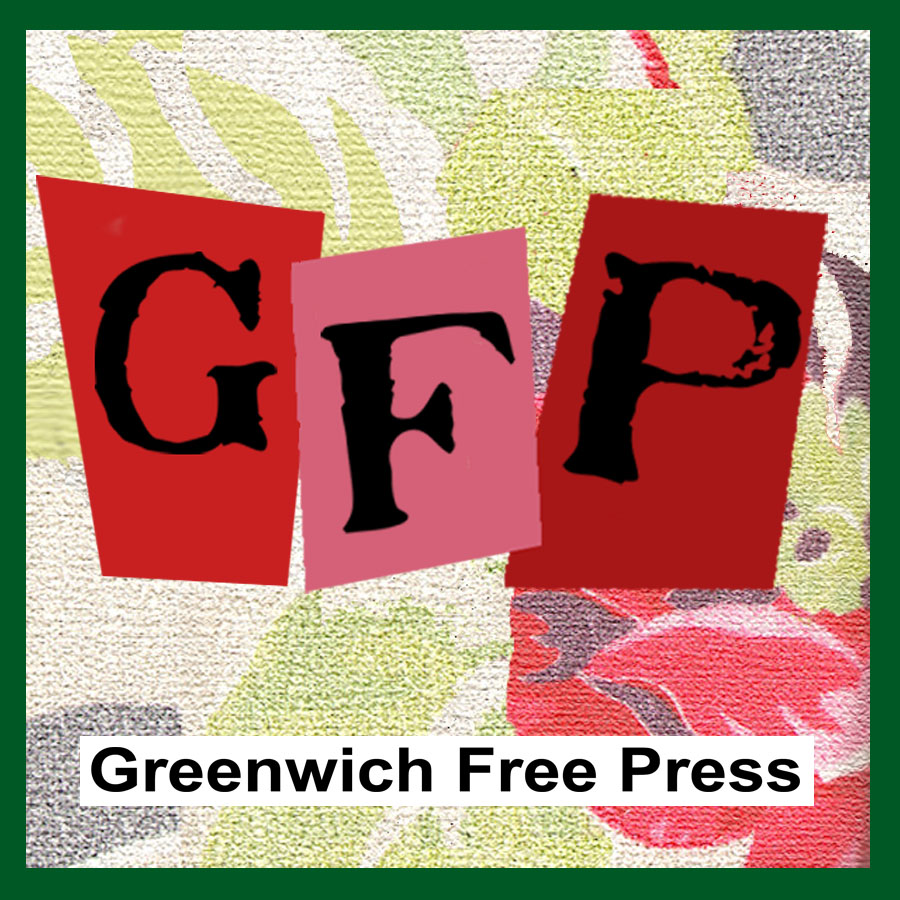 Email news tips to Greenwich Free Press editor [email protected]
Like us on Facebook
Twitter @GWCHFreePress