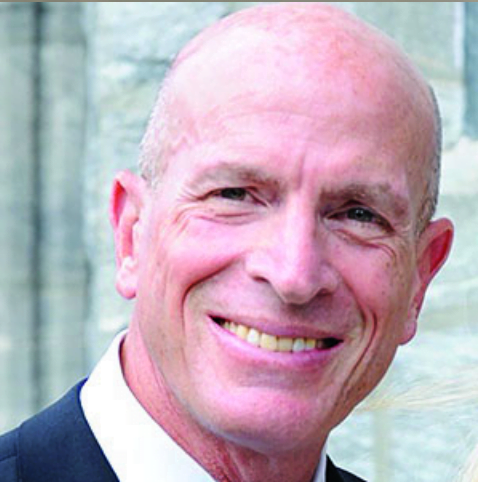 Information provided by Legacy.com
Michael Allen Lorig, 66 of Naples, FL and previously a resident of Greenwich, CT for 35 years, passed away on January 22, 2017 at home in Florida.
He was born in Chicago, IL on April 17, 1950 to the late Marvin and Pauline Mitchell Lorig.
Michael graduated from Evanston Township High School in 1968 with a wrestling scholarship to the University of Illinois. He was recognized as a "Bronze Tablet" scholar by the University and earned a Bachelor of Science in 1972.
He then went on to earn an MBA from the Amos Tuck School of Business, Dartmouth College in 1974. While finishing his education, and starting his career, Michael served in the Illinois, New Hampshire and New York National Guards from 1970 to 1976.
Michael worked for a number of Wall Street investment firms. Revered by his colleagues, he spent the majority of his career at Bear Stearns where he worked from 1979 until its sale to JP Morgan in 2008 where he would finish his career a few years later. In September 1979 with the assistance of his mentor and partner Ed DeMaria, Michael created the Bear Stearns Futures Department, a shining achievement which began his illustrious 30-year career at the firm. He was named a Partner at Bear Stearns in 1981 and promoted to Senior Managing Director in 1989.
In 1995, Michael joined his best friend from Tuck as one of the original investing partners in the founding of SoBe Beverages, which went on to be sold to PepsiCo in 2001 in one of the largest private beverage buyouts to date.
It was also one of the great honors of Michael's life to serve on the Board of Overseers at the Tuck School from 2002 to 2011, a place where he cultivated some of his closest and longest friendships.
Throughout his entire life, Michael was an avid athlete. He competed as a varsity wrestler in high school and on the Division 1 level in college. He completed multiple marathons including Chicago, New York and Boston. He loved playing golf and going skiing with his family and friends. One of Michael's biggest passions in life was being on his bicycle. He spent numerous summers riding in the Pan Mass Challenge and RAGBRAI (an annual 500-mile bike ride across Iowa) with Team Gumby and later Team Lizard, which were comprised of some of his oldest and closest friends. He also spent one summer riding his bicycle across the country from the Pacific Ocean to the Atlantic Ocean.
As a native of Chicago, Michael waited his entire life to see the Cubs win the World Series and had the great pleasure of attending Game 6 and celebrating their victory in October of 2016.
Michael is survived by his loving wife, Caroline Berthet Lorig; his son Matthew Lorig and his wife Julie of Greenwich, CT, his daughter Elizabeth Daly and her husband Jeremiah of Boston, MA, his son Andrew Lorig of Los Angeles, CA, his sister Joan Jansen and her husband Jay of Marco Island, FL, his niece Melinda Watkins of Peoria, IL, and his brother Daniel Lorig and his wife Rachel of New York City. He is also survived by his three beloved grandchildren: Brian and Timmy Lorig and Ellie Daly.
In lieu of flowers, the family requests memorial contributions be made in Michael's name to the Amos Tuck School of Business, Dartmouth College, 100 Tuck Hall, Hanover, NH 03755.
A memorial service in Michael's honor was held at the First Presbyterian Church of Greenwich.