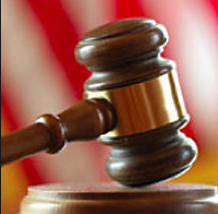 An indictment was unsealed on Tuesday in federal court in Hartford charging Kaieema Gadson, 25, or Providence, RI, with two counts of sex trafficking of a minor.
The indictment was returned by a grand jury in Hartford on November 19, 2014, and Gadson was arrested Tuesday in Providence.  Following her arrest, she appeared before US Magistrate Judge Donna Martinez in Hartford and was ordered detained. The unsealing of the indictment was announced by Deirdre M. Daly, United States Attorney for the District of CT.
The indictment alleges that, in December 2013, Gadson recruited, harbored and transported two minors to engage in commercial acts.
The charge of sex trafficking of a minor carries mandatory minimum term of imprisonment of 10 years and a maximum term of imprisonment of life.
US Attorney Daly stressed that an indictment is not evidence of guilt.  Charges are only allegations, and a defendant is presumed innocent unless and until proven guilty beyond a reasonable doubt.
This matter is being investigated by Homeland Security Investigations and the Connecticut State Police, with the assistance of the Federal Bureau of Investigation.  The case is being prosecuted by Assistant U.S. Attorneys Sarala V. Nagala and David E. Novick.